Featured Plants & Offers
At our store in Morris, CT we often feature specific varieties and offer special promotions that aren't available online or in our catalog. We'll do our best to keep this space updated with the latest in-store promotions, as well as with information about the plants and design ideas that we're particularly excited about at the moment.
Please note - our store does not typically carry as many varieties as you'll find online and in our catalog. If you're looking for something specific, please call the store directly at (860) 567-8789 to avoid any disappointments.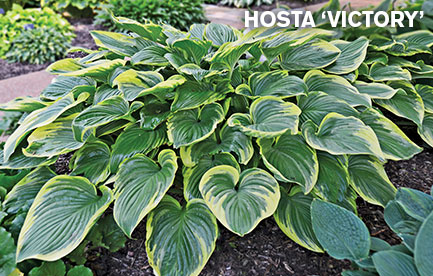 Edibles
Apple, Pear, Cherry, Plum & Peach trees in 5 gallon pots
Apple, Pear, Blueberry and Grape Espaliers
Blueberries - 9 varieties including Brazelberry Blueberry Glaze, Jelly
Bean & Peach Sorbet
Raspberries and Blackberries - including BrazelBerries® Raspberry Shortcake™ & thorn-less 'Triple Crown'
5 gallon Fig trees
Trees, Shrubs, and Vines
Cornus florida 'Cherokee Princess'
Acer 'Crimson King' and 'Legacy' - shade Maples
Amelanchier 'Autumn Brillance'
Abies k.' Hortsmann's Silberlocke'
Azalea Bloom-A-Thon - 3 selections
Exbury Azaleas - 3 varieties
Betula 'Little King' and B. 'Heritage' - clump River Birches
Clematis - Over 2 dozen varieties
Cornus mas 'Golden Glory' - Cornelian Cherry
Daphne 'Eternal Fragrance'
Deciduous conifers Dawn Redwood and Bald Cypress
Deutzia 'Yuki Cherry Blossom', 'Snowflake' and the variegated form 'Crème Fraiche'
Double Knock Out® & Double Pink Knock Out® Roses, 5-gallon pots
Dutchman's Pipe
Dwarf Buzz Series of Butterfly Bush
Dwarf Alberta Spruce, 7-gallon pots
Forsthyia - 2-3' tall
Hydrangea arborescens 'Haas Halo'
Hydrangea macrophylla 'Let's Dance Diva', and 'Rhapsody in Blue'
Hydrangea paniculata 'Bobo', 'Little Quickfire' and 'Little Lime'
Hydrangea quercifolia 'Jet Stream' and 'Ruby Slippers'
5 colors of Forever & Ever® Hydrangeas
Cityline® Dwarf Hydrangeas
Climbing Hydrangea Specimen, 5 and 10-gallon containers
Golden Rain Tree, 'Sunburst' Honeylocust and 'Winter King' Hawthorne Ornamental Trees
Hardy, Variegated Boxwood
Fastigate Oak, Hornbeam, Sweet Gum and Gingko trees
Magnolias, 7-gallon pots of Yellow and Star varieties
Specimen, Lace Leaf, Weeping Japanese Maples
Mountain Laurel hybrids,
Large sizes of our very own Rhododendron 'Jane Grant'
Picea abies 'Pendula' - Weeping Norway Spruce, 5-6' tall
Picea pungens 'Fat Albert' - 4-5' tall Blue Spruce
Picea pungens 'Glauca Slenderina Pendula'
Pinus sylvestris 'Hillside Creeper'
Sambucus 'Black Tower'
8 Varieties of Lilacs
Viburnum, including V. plicatum tomentosum 'Shasta' as seen in our display gardens
Wisteria' Black Dragon'
Perennials:
Salvia 'Blue Marvel'
3 varieties of Jack-in-the-Pulpit
Hellebores - 16 varieties
11 cultivars of German Bearded Iris
Bergenia ciliate - collector's plant
Pinellia 'Purple Dragon' - collector's plant
Centaurea 'Black Spire'
Aster alpinus 'Dark Beauty'
14 different Heucheras
Salvias 'Caradonna', Marcus™, and 'New Dimension Rose'
Verbascum 'Southern Charm'
Saponaria ocymoides 'Snow Tip'
Polemonium 'Heavenly Habit'
Brunnera 'Alexander's Great'
Tall and exotic Egyptian Allium 'Medusa'
Astilbe 'Chocolate Shogun'
Camassia 'Blue Danube'
Dicentra 'Gold Heart'
Rudbeckia 'Herbstonne'
Helianthus 'Lemon Queen'
Monarda 'Grand Parade', 'Cranberry Lace'
Patinia scabisifolia
Thalictrum pubescens - collector's plant
4 forms of Aconitum - Monkshood
Echinaceas 18 varieties to choose from Gauras 'Passionate Pink'
Hyssopus 'Dwarf Blue'
Kalimeris 'Blue Star'
Coreopsis 'Red Satin'
Helianthus 'Lemon Queen'
Spring Celebrity series of Hollyhocks
Monardas Grand Parade™ 'Raspberry Wine', and 'Pink Supreme'
Veronica 'First Glory', 'First Love' and 'First Lady'
Achillea 'Moon Dust'
Kirengeshoma
Huge 6 qt hardy Lavender
3 varieties of Gentiana
Anenome Pretty Lady Series
Cimicifuga, Joe Pye Weed, and False Sun Flowers, 3-gallon pots
Nepeta 'Cool Cat'
Salvia 'Crystal Blue'
Grass - Bouteloua 'Blonde Ambition'
25 plus choices of Hosta
Sedum 'Birthday Party'
Annuals:
Abutilon - 3 varieties
Orange or Yellow annual Butterfly Weed
Double flowering pink Bacopa
Large selection of all types of Begonias
3 varieties of Gomphrena
6 varieties of Agastache
Rex Begonia vine
Two dozen styles of Coleus
Nicotiana sylvestris and others
14" moss baskets of purple Fuchsia, pink Geranium or a combination of succulents
New Madeira Crested Agyranthemum
3D and Zion Osteospermum
Late blooming Mexican Salvias
6 choices of fancy leafed Geraniums
Potted Diner Plate Dahlias
Bishops series of potted Dahlias
Verbena bonariensis and 'Little Lollipop'
Roses:
David Austin Roses: Abraham Darby / Benjamin Britten / Carding Mill / Claire Austin / Crown Princess Margareta / Darcy Bussell / Gentile Hermione / Graham Thomas / Jude the Obscure / Lady Emma Hamilton / Lichfield Angel / Munstead Wood / Strawberry Hill / Susan Williams-Ellis Easy Elegance Roses: 'Kiss Me' / 'Macy's Pride' / 'Yellow Submarine'
Sweet Spot Roses: 'Calypso' / 'Peach' / 'Ruby' / 'Yellow'