Marc Hachadourian agrees that his job makes a lot of people envious. As curator of orchids at the New York Botanical Garden and director of the garden's Nolen Greenhouses for Living Collections in Bronx, N.Y., he cares for more than 10,000 plants, including roughly 7,000 orchids.
For the garden's annual Orchid Show, Hachadourian participates in what he calls "the display, theme-ing, and interpretation" of the spectacle. Planning for each show begins about a year ahead of time. The theme for this year's dazzling exhibition, timed to coincide with the celebration of the NYBG's 125th anniversary, is 'Orchidelirium.' The title refers to the period in 1880's Victorian England when orchids were highly coveted but hard to come by. Successful orchid propagation was, as yet, unheard of, and the competition to find plants and ship them to collectors was steep. Tales of derring-do and dastardly, sometimes deadly deeds abound. (For a terrific write-up, read William Grimes' 'Orchidelrium' in The New York Times, and, best of all, see the show for yourself.)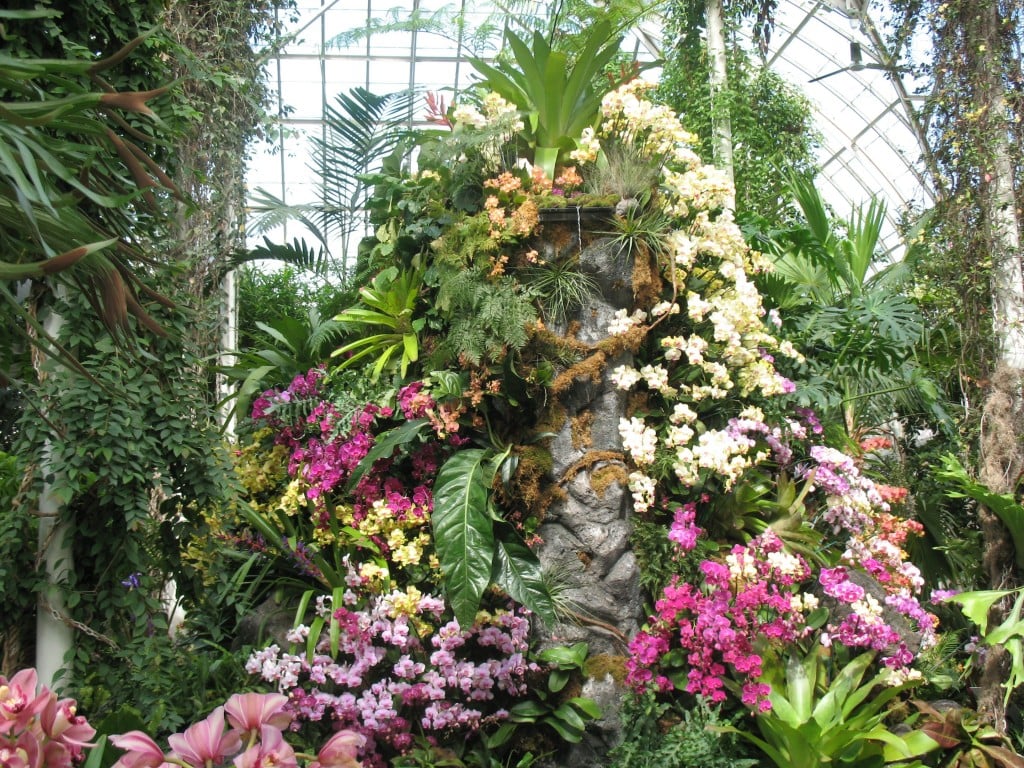 The show, which runs through April 17, fills the better part of the garden's iconic glasshouse, the Enid A. Haupt Conservatory. Its centerpiece is a recreation of a mountain of volcanic rock, complete with a working waterfall, that is smothered in orchid blossoms of all colors and sizes. Hachadourian estimates that the show includes 3,000 to 5,000 orchids at any one time. Plants are swapped out regularly so those with fading flowers are returned to the greenhouses and plants in bloom are added to the show. Getting thousands of orchid plants to blossom almost simultaneously is part of Hachadourian's job, and he does it by "manipulating light, temperature and water, and understanding what the plant is so you can speed it up or slow it down," he says.
Interspersed among the orchids, creating the lushness of a rainforest, are many of the plants that grow alongside them in their natural habitats: ferns, palms, bromeliads, and aechmeas.
The show's designer Christian Primeau, who is manager of the conservatory, has layered the plants to spectacular effect, creating arresting vistas that flatter but never upstage the orchids. Scale is its own star, with giant palm leaves serving as canopies or contrasting elements for smaller orchid blossoms, and large-blossoming orchids nestled beside the miniatures.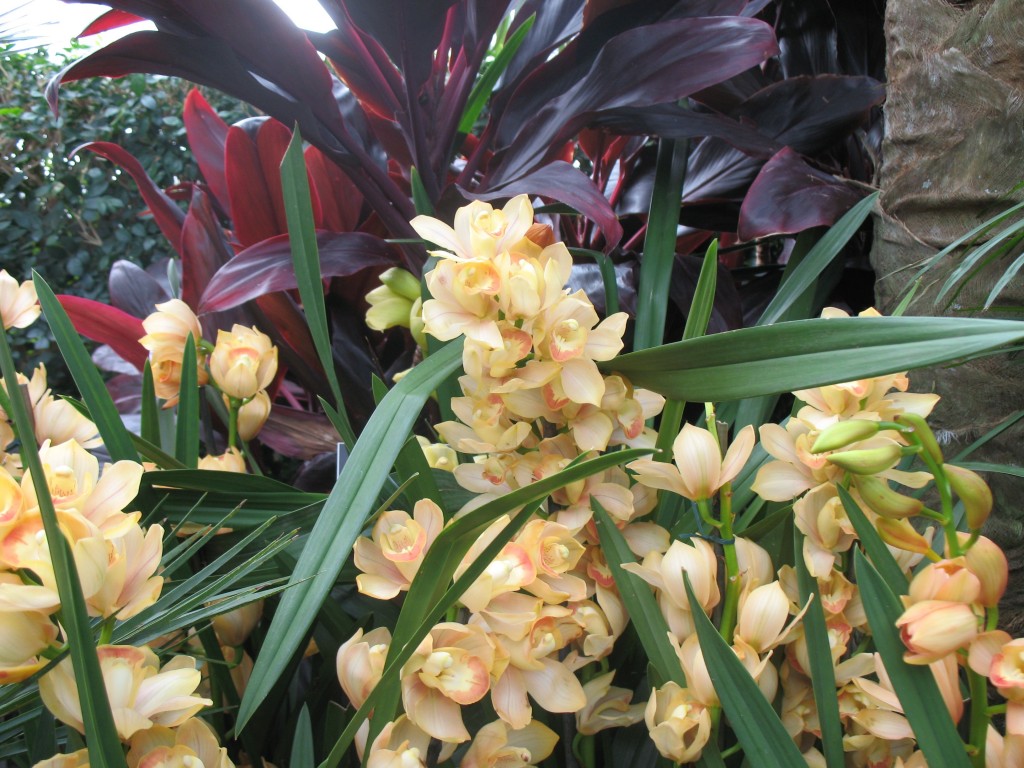 Threaded throughout the show are stations designed to outline ripping tales of orchid hunting, the transport of plants across the high seas, and the scientific progress that led to the eventual cultivation and hybridization of these treasured plants.
One station details the contributions of London doctor Nathaniel Bagshaw Ward,  who accidentally stumbled on what became the world's first terrarium. The doctor had a side interest in entomology, the study of insects, and, in 1829, he sealed a moth chrysalis and a bit of soil inside a bottle. A week later, he found fern and grass seedlings sprouting inside, and was able to conclude that the sheltered environment with constant moisture was conducive to supporting plant life. Ward experimented with larger cases made of glass and wood. Ultimately, he set two cases aboard the top deck of a ship bound for Australia. Six months later, the cases and the plants had arrived intact, and his Wardian Case became instrumental in ferrying plants from one climate to another in overseas voyages that could last for many months.
The propagation of orchids is chronicled in another vignette, which explains that in the 19th century, "scientists discovered that orchid seeds need nutrition from fungus near their roots in order to germinate." American scientist Lewis Knudson is celebrated as "the first person to germinate orchid seeds using an artificial culture of nutrients in laboratory conditions," according to show materials. Knudson's discovery made it possible "to raise orchid seedlings by the millions," and it opened the door to the development of today's orchid industry.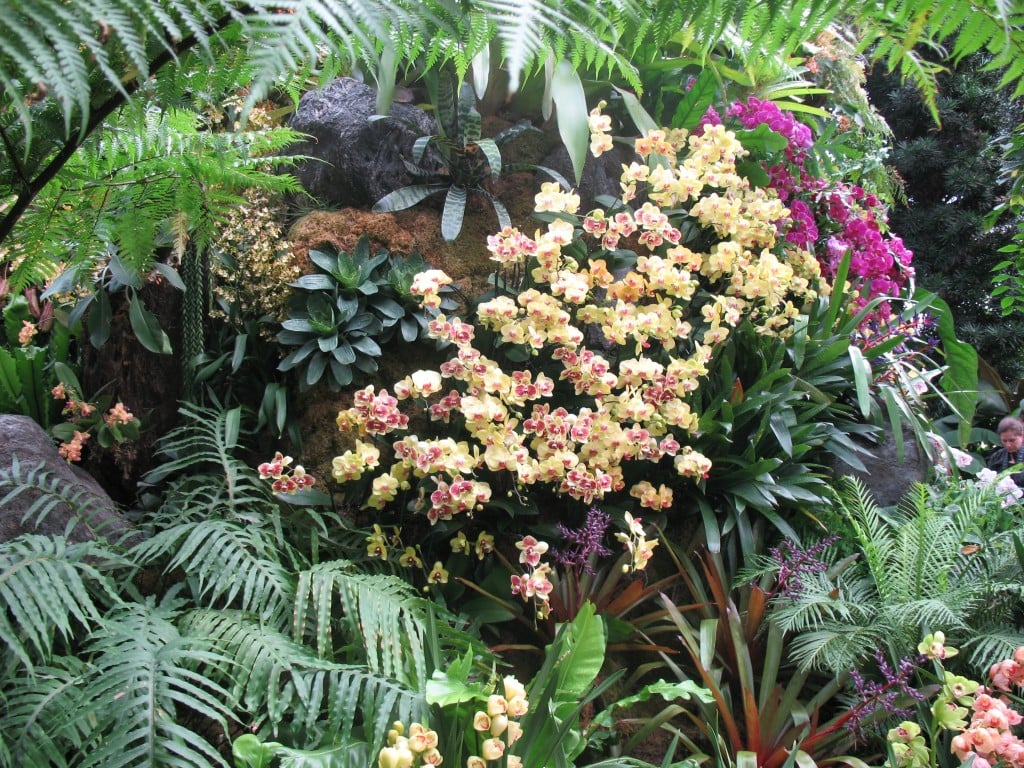 The hazards of orchid hunting and collecting were many. The naturalists and hunters who voyaged into strange lands faced the threats of disease, wild animals, accidents, and, of course, the dastardly deeds of their more ruthless competitors. To foil rivals in the trade, hunters were known to harvest as many plants as they could then destroy those left behind, a scorched Earth policy that led to the destruction of the plants' natural habitats.
In 1906, German-born orchid collector Frederick Sander, the so-called Orchid King, rattled off a list for The New York Herald Tribune of orchid collectors in his employ who had come to bad ends. Grimes quotes the following passage in his article in The New York Times: "Among my collectors who have died in harness I remember Falkenberg in Panama, Klaboch in Mexico, Endres on the Rio Hacha, Wallace in Ecuador, Schroder in Sierra Leone on the west coast of Africa, poor Arnold on the Orinoco, Digance in Brazil and Brown in Madagascar. All these have met more or less tragic deaths through wild beasts, savages, fever, drowning, falls or other accidents."
Grimes' article also makes note of a hunter who, upon meeting a competitor aboard a ship bound for Venezuela, was instructed by his boss to follow the man, collect the same orchids, and urinate on his rival's plants.
Other hazards waited on the return trip home. Plants could die, glass cases could shatter in a storm, and entire boats could be swallowed by the sea.
Nowadays, orchid hunting and orchid growing are far simpler. While there remain a handful of orchid hunters who take their chances in undiscovered corners of the globe, most of us can rely on a few clicks of the mouse to bring a beautiful orchid to the front door.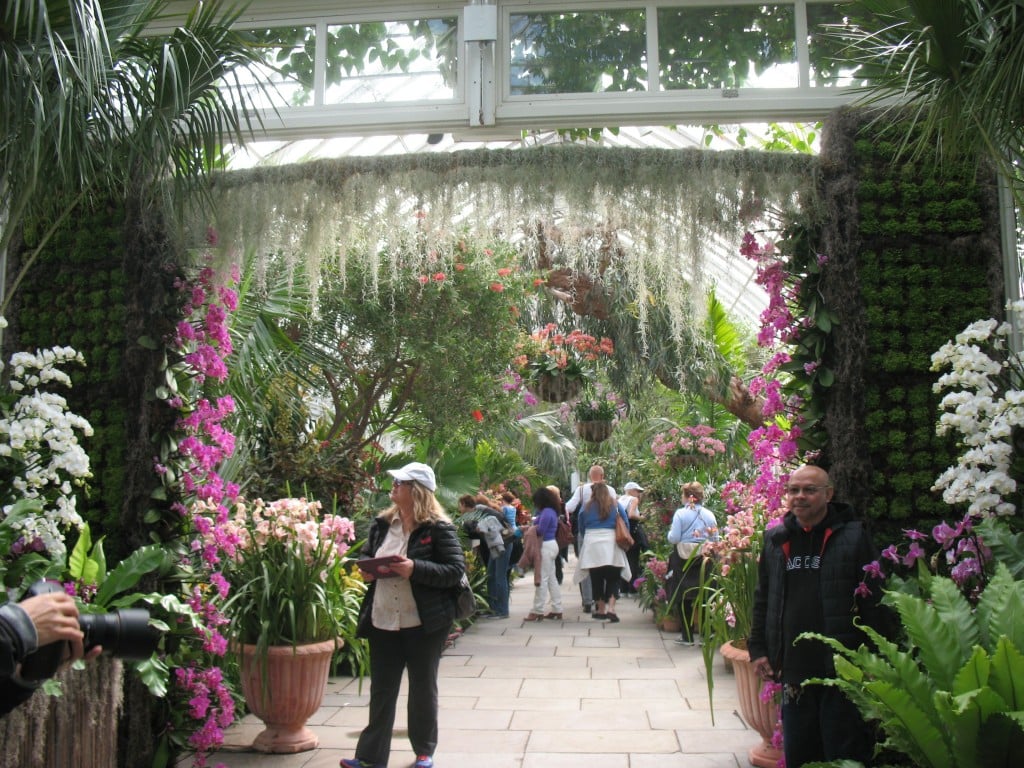 The adventure now lies in keeping them well and supporting them properly so they thrive. This can be a challenge for many in the typically hot, dry environment of the average home.
Although Hachadorian has a greenhouse in the backyard of his residence in New Jersey, he is adamant when he says, "You definitely don't need a greenhouse to grow orchids."
Hachadourian has a bit more practice growing plants than most, having begun his botanical experiments as a child. "I still have the first Sansevieria my grandmother gave me when I was 3 or 4 years old," he says. "It's in a coffee cup. It survived a house fire and keeps on going. I've divided it many times. I'm 43 now, so that means it's almost 40 years old."
When growing orchids at home, Hachadourian has several recommendations:
"First and foremost, match the plant to the conditions you have. It's just like choosing plants for your outdoor garden," he says. "Orchids are such a diverse group of plants." (He estimates that there are "over 30,000 naturally occurring species with over 150,000 man-made hybrids.") "There is an orchid for every location." Light, temperature, and the amount of care you're willing to give your plants all factor into the choice. Do you have sun or shade? Warm temperatures or cool? Are you neglectful of plants, or do you find pleasure in hovering over them?
For help in choosing the right orchid for your conditions, Hachadourian recommends "informing yourself" by reading books. (He politely declined to name any specific titles but did caution that there's a lot of misinformation on the Web.) Hachadourian also suggests contacting any local nursery that grows orchids in your area. "Call the nursery and let them know what you have in terms of conditions. There are many orchid growers all around the country. The local nursery will know your conditions." Too often people choose a favorite plant and force it to grow in conditions it doesn't like, Hachadourian says. "But eventually favorites are the ones people have success with. Match the plant to conditions first, and you'll have greater success."
For our recommendations, click here to see our  Orchid Growing Guides.
For information about the New York Botanical Garden's 'Orchidelirium' show, visit www.nybg.org.
For more information about orchids, visit the website of the American Orchid Society, www.aos.org.
To involve yourself with a local orchid group, check out the CT Orchid Society at http://ctorchids.org.