One of the great pleasures of working in the plant business is the regular opportunity (read: the excuse) to visit gardens and gardeners. The team at White Flower Farm logs a lot of miles every year, including regular trips all over North America as well as England, Europe, and Asia. There's no shortage of photo ops along the way, and more important, we always arrive home with a few new ideas to research and develop further.
Even at home in NW Connecticut we're within driving distance of some of the country's most celebrated gardens. Whether it's the grandeur of New York Botanic, the relative intimacy of Berkshire Botanical Garden just across the Massachusetts line, or the many spectacular private gardens in the region, an eye-opening garden is nearly always at hand. That said, for pure density of garden richness, it's hard to beat the Philadelphia metro area, home of Longwood Gardens, Mt. Cuba Center, Winterthur, Chanticleer, and many other extraordinary destinations.
A few weeks back we made one of our regular pilgrimages to Longwood, and also stopped in for visits at Mt. Cuba and Chanticleer. It was a lovely time to be in the area – lots of spring ephemerals, Daffs and Tulips peaking, and Dogwoods in full flower at every turn. It was a preview of a spring that hadn't quite arrived in Connecticut. Here are a few snapshots from our wanderings with notes attached.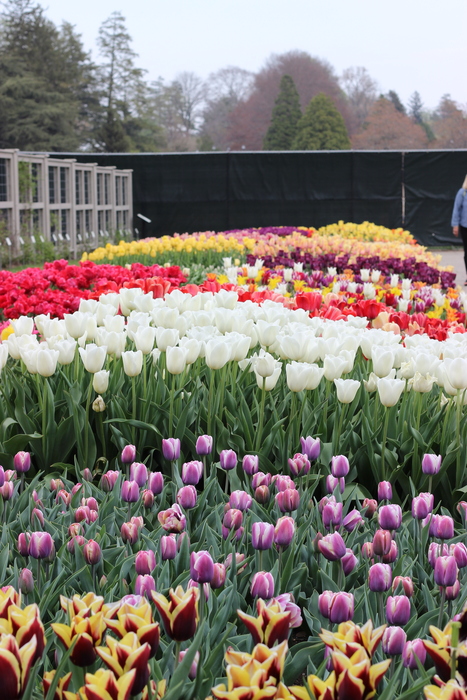 Longwood doesn't do "small" – the property is more than 1,000 acres, 4 of which are under glass in the grand Conservatory that dates to the 1920s. Here's one stretch of their stunning tulip display. It was interesting (and a bit gratifying) to see so many young children enjoying the colors and shapes.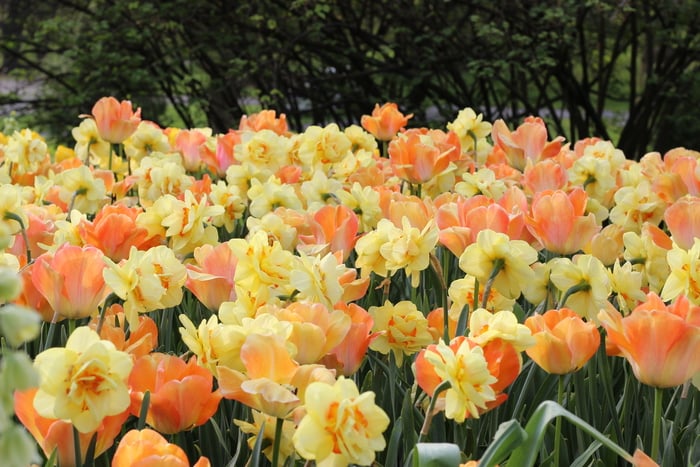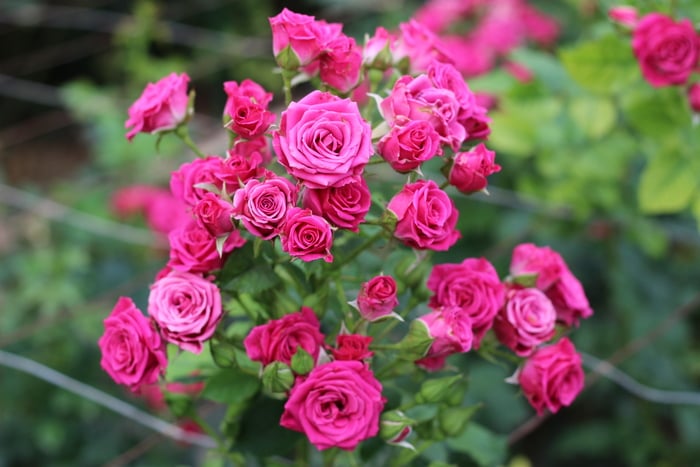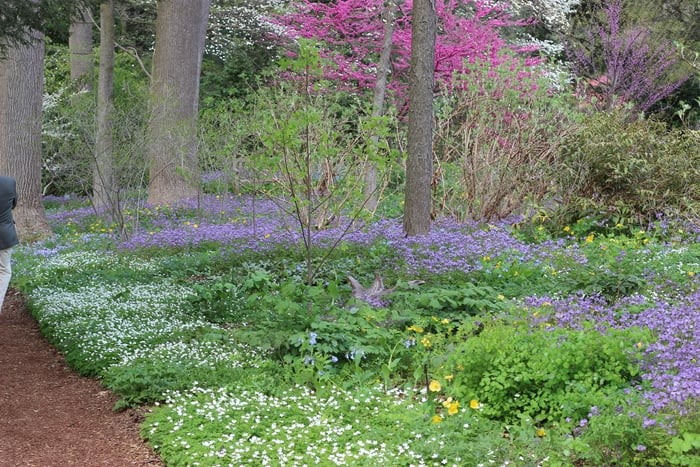 Mt. Cuba Center is a different beast entirely. Like Longwood and Winterthur, it is a du Pont family property, and under the leadership of Mrs. Lamott du Pont Copeland the estate was developed into a full-fledged research institution in the 1980s. The focus at Mt. Cuba has always been native plants, with a particular emphasis on the ecology of the Appalachian Piedmont, and in 2012 a trial garden was opened to formally evaluate the ornamental and ecological value of various native plants and their related cultivars. Only in the past few years has the property been open to the general public on a regular basis – judging from our visit, Mt. Cuba will shortly develop a reputation to rival those of its more famous neighbors.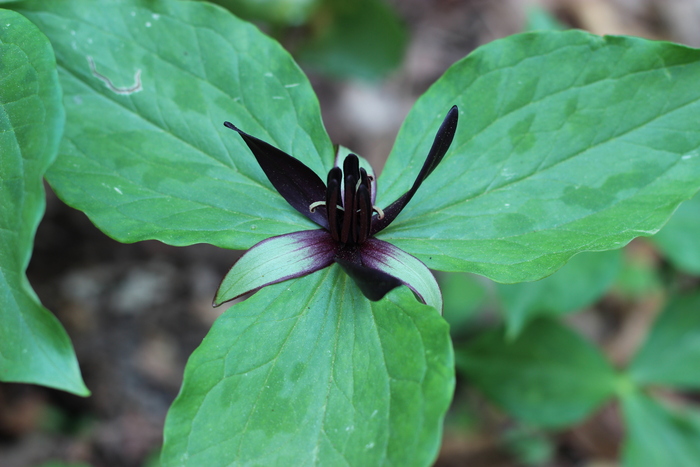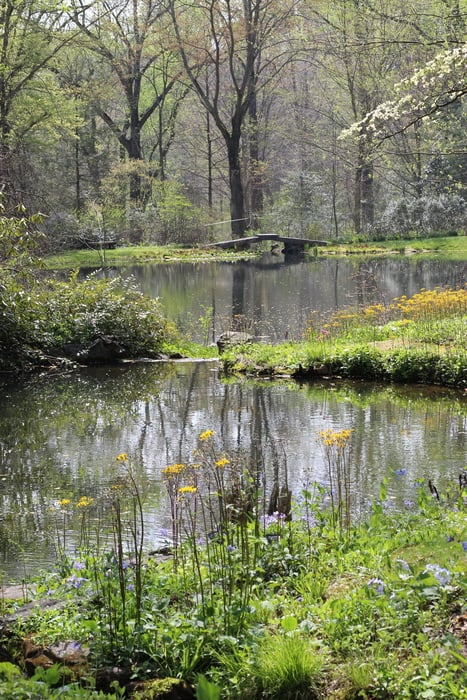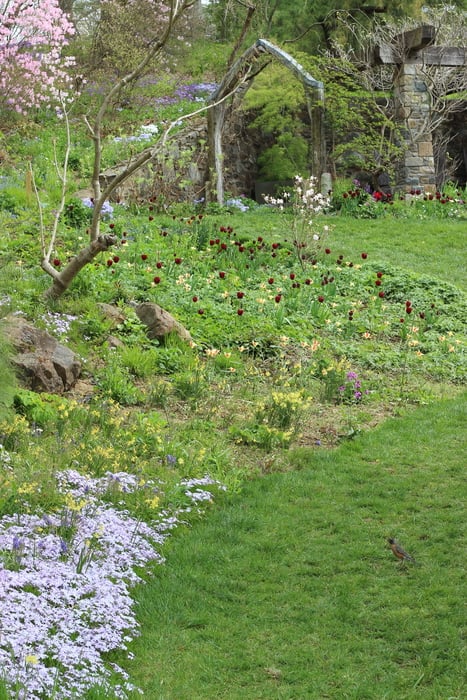 Chanticleer is widely considered the most romantic public garden in America, and you'll hear no dissent from us. Though the gardens span 35 acres, there's a delicacy here that's easy to savor but hard to capture with a camera. Chanticleer calls itself a "pleasure garden" – maybe it's best to leave it at that.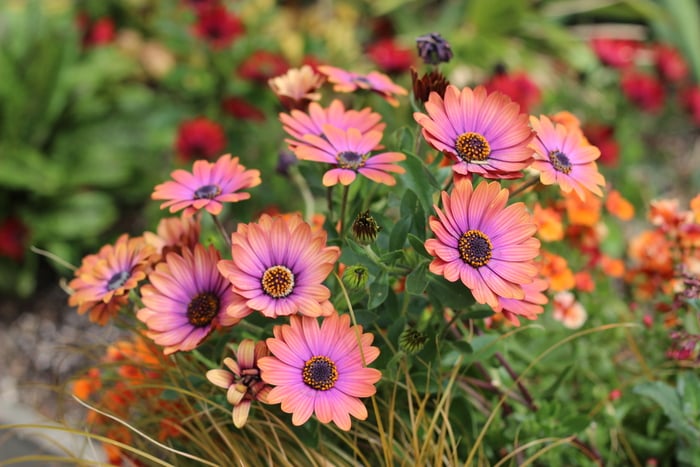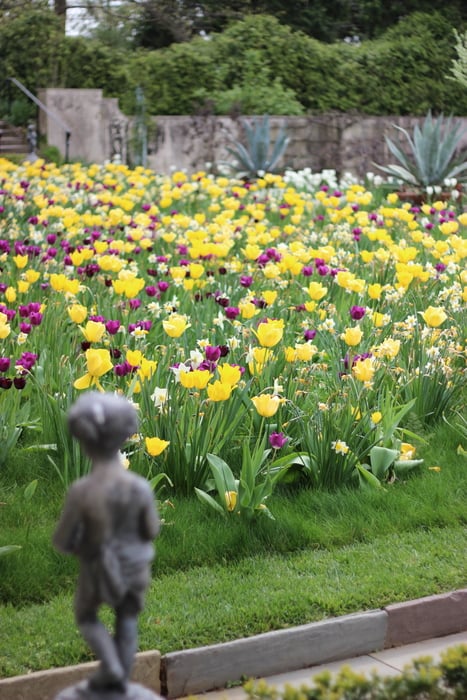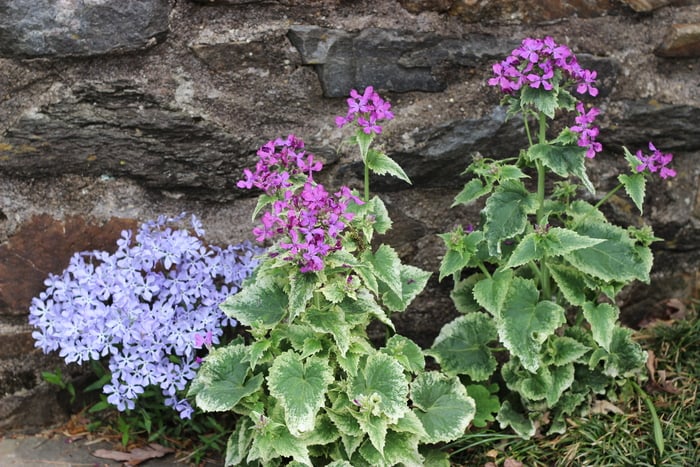 We're fortunate to have much more garden wandering on the calendar this summer, and we look forward to sharing photos and musings here. Stay tuned!