Operating a mail-order plants business out of northwest Connecticut can be an adventure. Even by our standards, this December was a wild one, with an arctic air mass settling in for days, halting the shipment of tender plants in a critical week before Christmas. Jack Frost eventually lightened his grip, and with a monumental effort by our Shipping staff, boxes and boxes full of fragrant Jasmine and Lavender plants, culinary herbs, Amaryllis bulbs, Paperwhites and plenty of other green and growing gifts made it onto Santa's sleigh. With the holiday mania now behind us, several of our greenhouses momentarily empty, and the warehouse quiet for a week or so, we have time and space to contemplate spring. We're humbled by the fact that the coming season will mark our 68th in the nursery business. While we've developed a few gray hairs over the years (and this December's shipping drama may produce a few more), we can't imagine any other kind of life, and we wouldn't know what to do with ourselves if it weren't for plants, and gardens, and greenhouses, and you.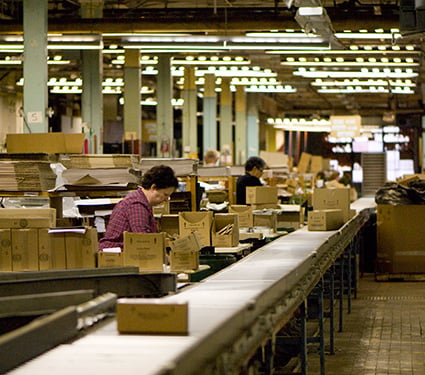 Untangling the Sweet Pea Challenge
Spring 2018 has plenty of excitement in store, and like children brandishing new toys, we're delighted to introduce a few of our fresh ideas for the season. For the first time ever, we're offering Sweet Peas (Lathyrus odoratus). These vigorous annual vines produce delicate blossoms in a wide range of lovely, saturated colors – from pastels to jewel tones – all while emitting a heavenly scent. Sweet Peas are favorites for cut flower bouquets, and while the blooms won't last as long as some others in a vase, the plants, if deadheaded, provide a steady supply of blossoms for weeks. Most gardeners grow Sweet Peas from seed primarily because the plants are difficult, if not impossible, to find at the retail level. Sweet Pea tendrils tend to tangle as they grow so any store display quickly becomes an unmanageable snarl. Our horticulture staff spent some time last spring sorting through the challenges of growing and shipping Sweet Pea seedlings, and we're thrilled to announce that gardeners who wish to bypass the business of seed-starting may order our potted seedlings instead. Be forewarned that the crop size will be limited. Because these plants root best in early spring when the soil is still cool, and because, as mentioned, they readily tangle, we'll be producing one crop only and shipping the plants in early spring. Order now to reserve yours, and in early May, we'll ship 4″ pots with plants neatly pinched and ready to grow in your garden. Click here to see the three varieties on offer.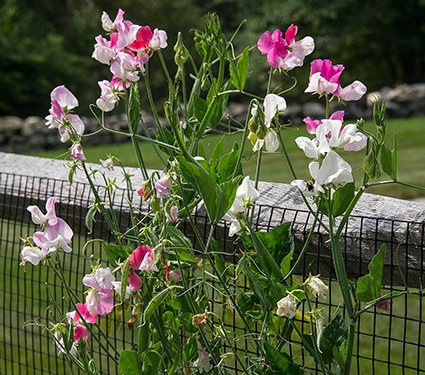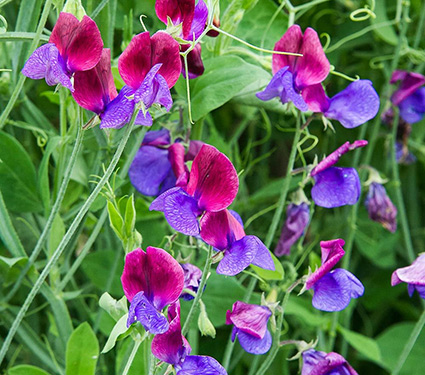 "Going Solar"
On the grounds at the farm, there are several new projects planned. The first is the installation of a sizeable solar power array. "Going solar" is something we've been considering for years, and we're delighted to be taking this step in reducing our carbon footprint. Our hope is to break ground in time to have a field full of panels up and running by the end of summer. The array should generate a generous percentage of the power needed to operate our nursery. While the panels will not be visible to visitors strolling our gardens, we'll be happy to offer impromptu tours to interested parties.
A Garden for Roses & Their Companions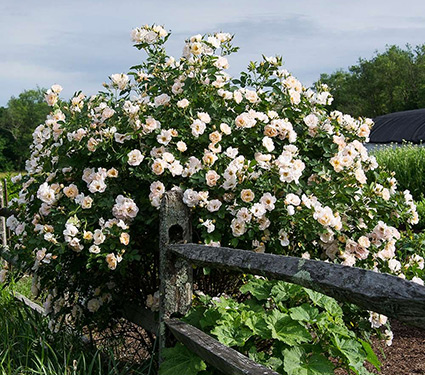 Also in the works for spring is the creation of a new Rose garden. For years, we've trialed and tested countless Roses in and around our display gardens at the farm, but the new garden will be a dedicated space for these garden classics. Our head gardener, Cheryl Whalen, is heading up the project, and the idea is to showcase the broadest array of Rose types – from heirlooms and climbers to landscape varieties – and to feature them alongside companion plants. We look forward to the sights and scents of this garden, and to sharing it with you.
Going Back to the Farm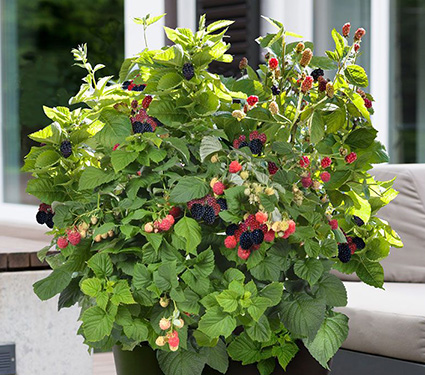 In a year that featured a lot of bad news in the world, we recently were heartened by an item regarding a trend in what are called "agrihoods." Millennials and young families are choosing to move into suburban developments that are built around working farms. Their children grow up in constant contact with nature, they visit farm animals and watch fruits and vegetables being grown and harvested. Families that reside in an agrihood generally pay an annual fee for a share of fresh-picked produce, and residents have the satisfaction of knowing where, how, and by whom their food is grown. Perhaps because many of us here at our farm chose this lifestyle for ourselves and our children, the idea that it's becoming a national trend gives us reason for uplift. It is our perpetual wish that more people discover the beauty and natural rhythms of life on a farm, and especially that they experience the joys and health benefits of growing, harvesting and eating fresh food.
On that last topic, most gardeners know you don't need to live in proximity to a working farm to enjoy the freshest seasonal bounty. This spring, we're introducing several dwarf Tomato plants, and we've added a compact Blackberry bush to our line of ornamental, patio-scale Bushel and Berry™ plants. These finds join our expanding collection of compact edibles, all of which produce delicious, full-size fruits and vegetables. These plants are easy to grow, and they don't require much space. Even a small backyard patch, a few pots on the balcony or terrace, or an empty spot in the perennial border can produce an impressive crop. Choose a few of our compact plants, and enjoy feasting on your own fresh-picked Tomatoes, berries, Lettuces, Cucumbers and Peppers. It's not too soon to reserve these and other favorites for spring planting. If you're new to creating your very own "agrihome," we'll help you get started, and when you begin harvesting, you'll know what all gardeners do: the taste – and the satisfaction – can hardly be measured.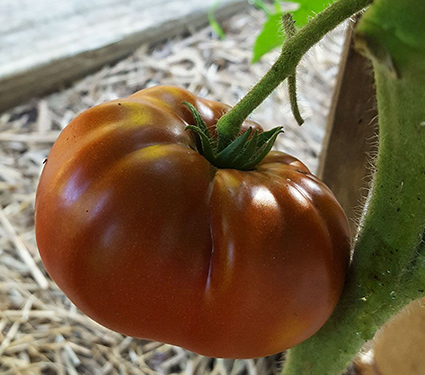 As this year comes to a close and a new one begins to take shape, all of us at the farm wish to thank you for your patronage, enthusiasm, questions, photos, and, above all else, your love of plants and flowers and the green world. Your support inspires everything we do each day, and our ability to share what we grow and what we discover keeps us digging and, we hope, cultivating happiness in backyards across the nation.
Our warmest wishes to you and yours for a joyous holiday season. We look forward to gardening alongside you in the new year.