Hostas are popular shade plants for good reason. They are easy to grow and have minimal maintenance requirements. They are the perfect ground cover for shady gardens, providing a verdant background for colorful bloomers such as Impatiens, Begonias, Astilbes, Foxgloves, and Coral Bells (Heuchera). They also combine well with Ferns, providing a pleasing textural contrast.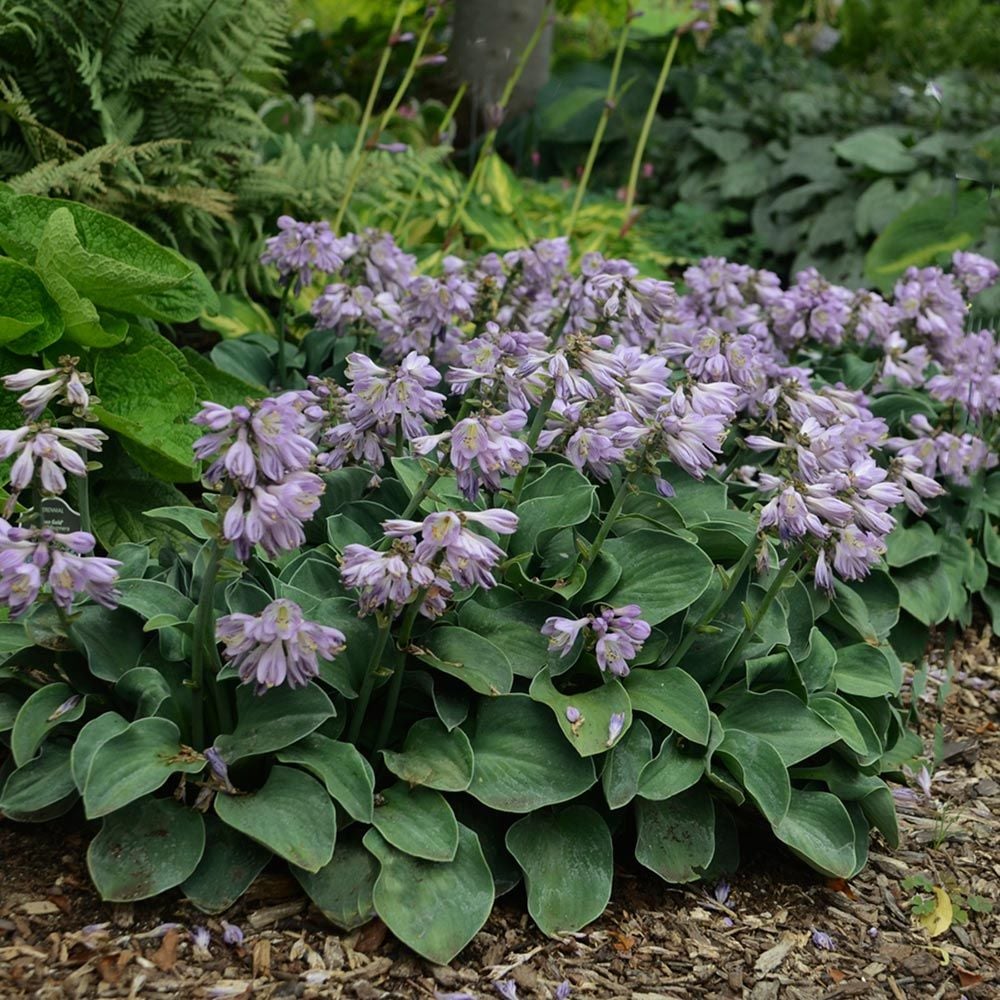 Hostas come in a wide range of sizes that makes them suitable for gardens large and small. The diminutive miniatures grow only a few inches tall and wide while some large leaf varieties top out at about 4′ tall. Some of these large varieties form spreading mounds 8′ or more across.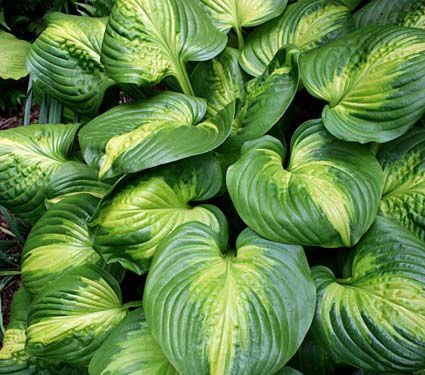 Leaf colors range from all shades of green to blue-gray to golden yellow and creamy white. Foliage may be solid, mottled, or variegated. Many varieties sport a margin in a contrasting color. While most Hostas are grown primarily for their foliage, many produce lovely summer blooms as well. Flowers range from lavender to white. Those that are hybridized from Hosta plantaginea are often highly fragrant.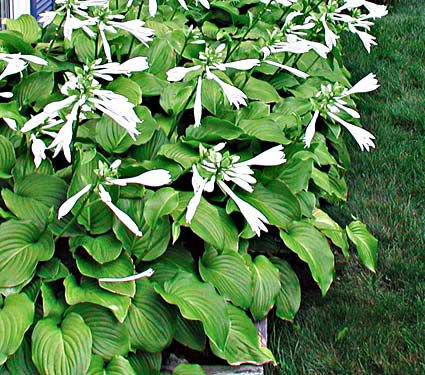 All Hostas perform best in rich, organic, well-drained and slightly acid soil. Incorporating compost or aged manure into the soil prior to planting is recommended. If granular fertilizer is used after the first year in your garden, be sure it does not contact the leaves or it may cause burning. A topdressing with compost in the spring is usually sufficient.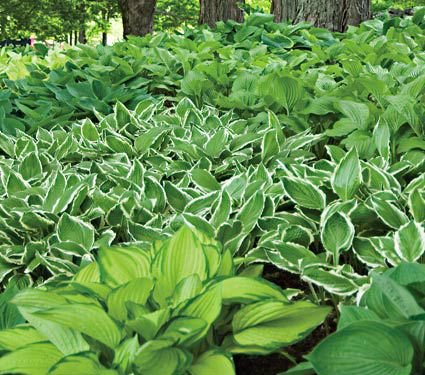 Hostas will appreciate regular watering, particularly during their first year while their roots establish. A good rule of thumb is to provide about an inch of water each week. To help minimize moisture loss and moderate the soil temperature, cover the soil around Hostas with organic mulch. Eventually the leaves may form a solid ground covering and mulching will be unnecessary.