We start the holiday season with over 70 Amaryllis varieties, including Singles, Doubles, Nymphs, Small-Flowered Varieties and Cybisters in a dazzling range of colors. Our Amaryllis bulbs are the top size commercially available (larger than what is generally seen at retail stores) and have been fully prepared at the proper temperature. Given warm temperatures, strong light, and water upon arrival, they will put on a spectacular show that will brighten up even the gloomiest winter day. Scroll below to see the wide range of varieties and colors available.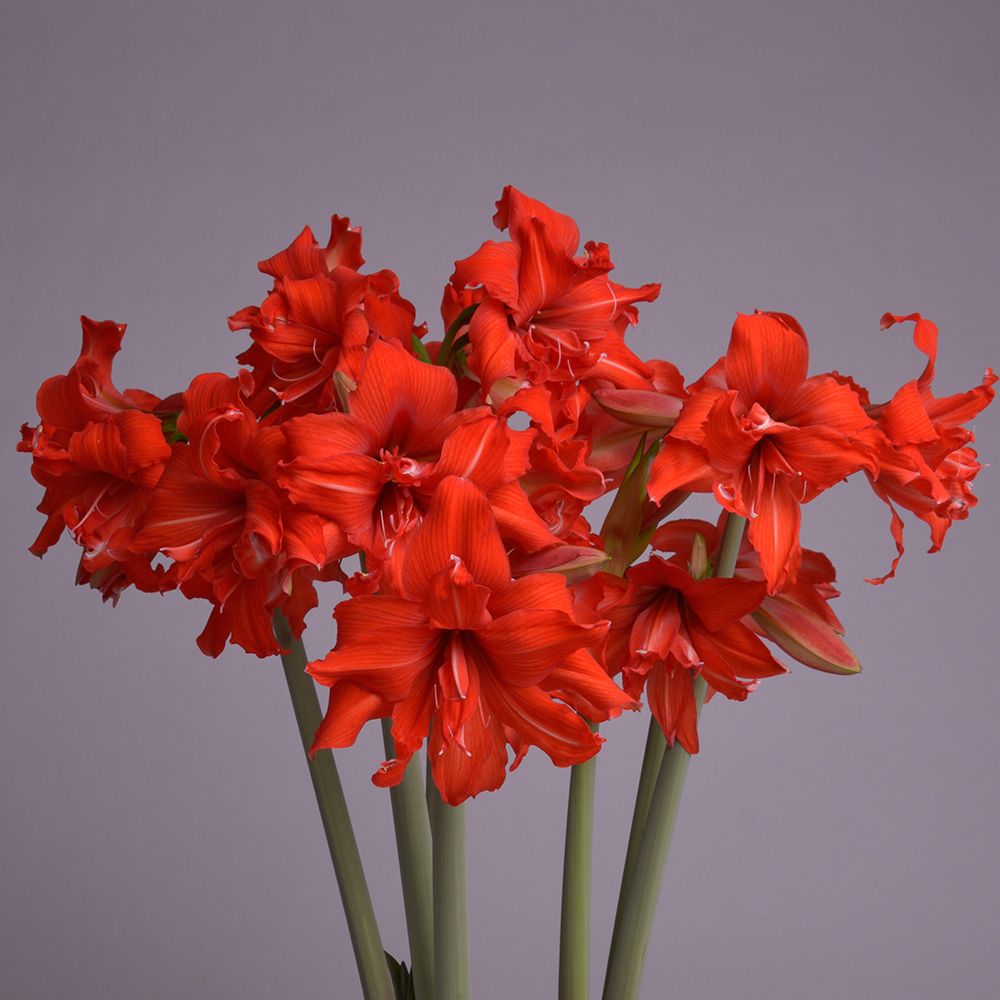 South African Amaryllis produce the same large, richly colored blooms as their Dutch cousins, but on an earlier timetable. Because bulbs grown in the Southern Hemisphere mature sooner in the year, we begin filling orders in October, and South African varieties will bloom about 6-8 weeks from receipt, often in time for the holidays.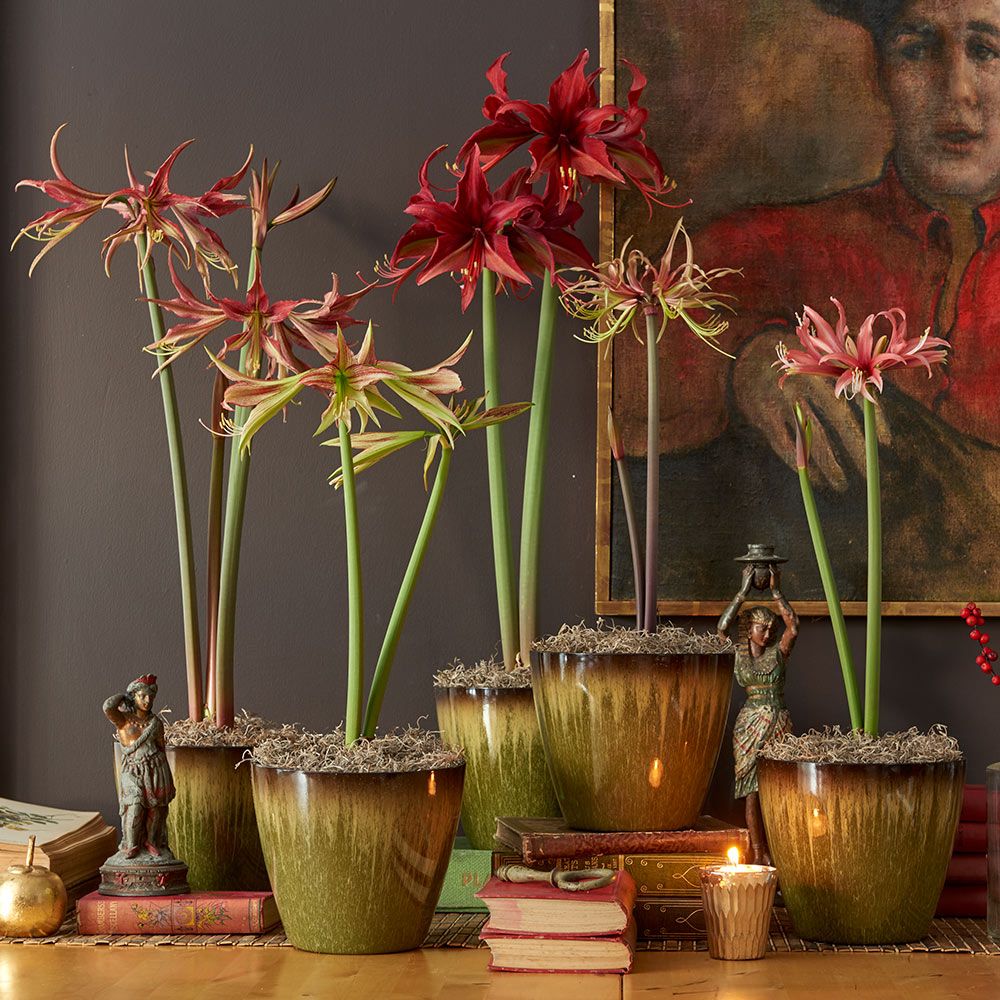 The blooms of Cybister Amaryllis (varieties of the South American species Hippeastrum cybister) look like exotic tropical birds but the bulbs are as floriferous and easy to grow as their bigger cousins. The dramatic Cybister Amaryllis naturally make smaller bulbs and flowers.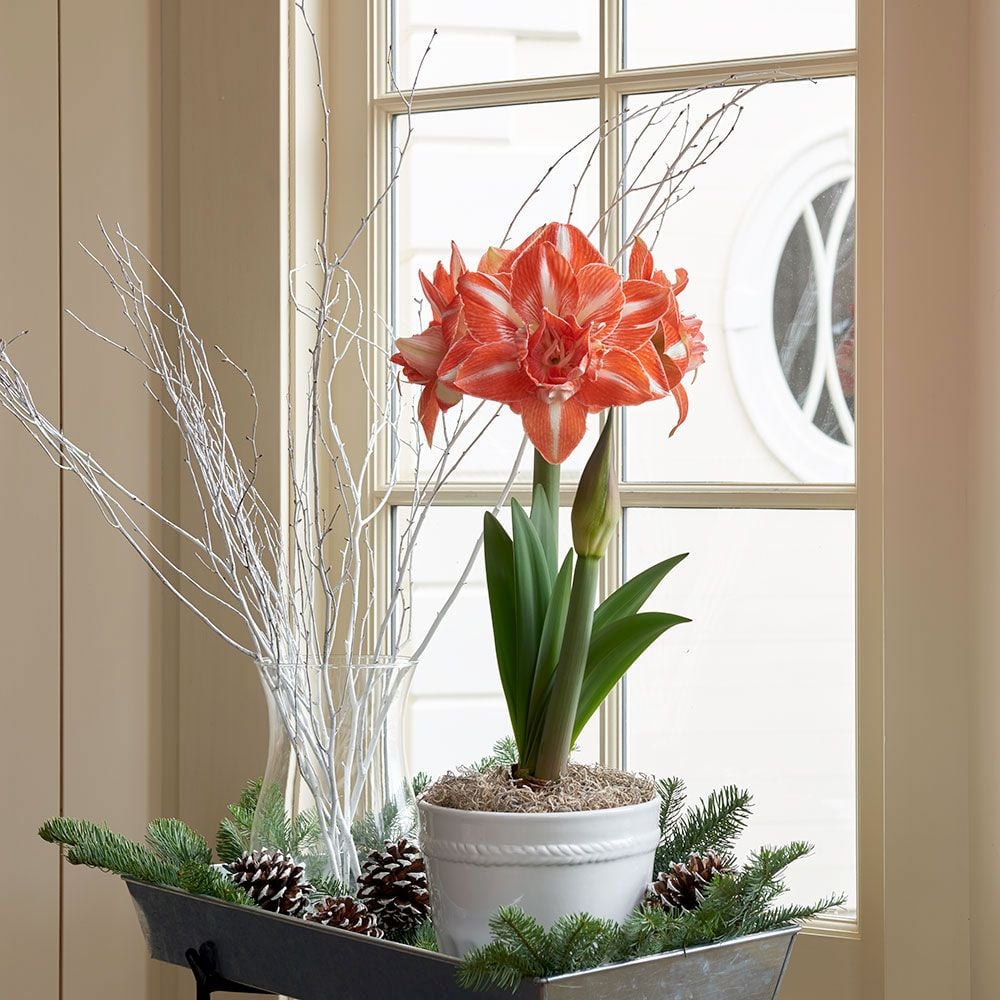 Nymphs are a distinctive, carefully-bred class of Amaryllis with exceptionally large and heavily petaled flowers on very strong stems. As the photos confirm, blooms are nearly as wide as the pots they grow in and each stem is guaranteed to produce four flowers, a rarity among doubles.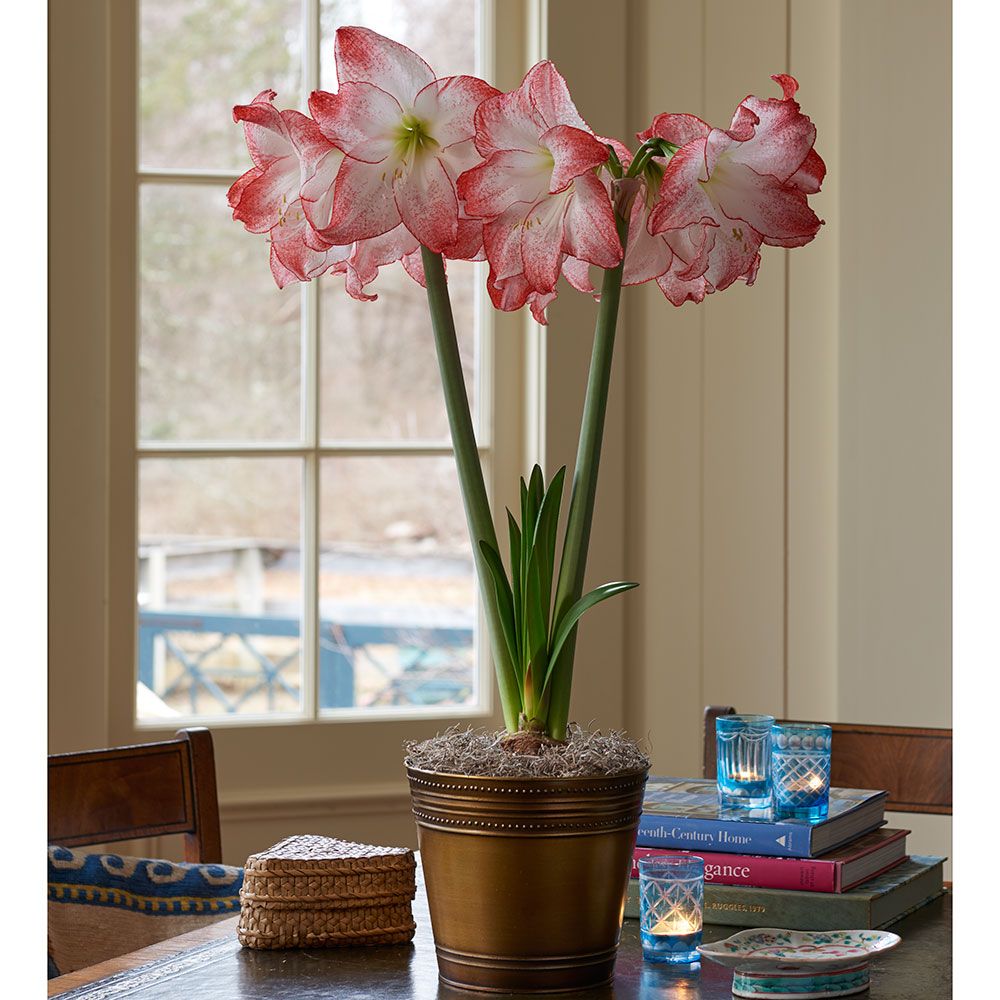 Amaryllis flowers come in a variety of colors, or even shades of colors. These types are known as bicolor Amaryllis. Bicolor means the Amaryllis flower has two colors on the same bloom.
Double Amaryllis are popular for good reason. Their shapely blooms and rich colors light up a cold day like nothing else we know.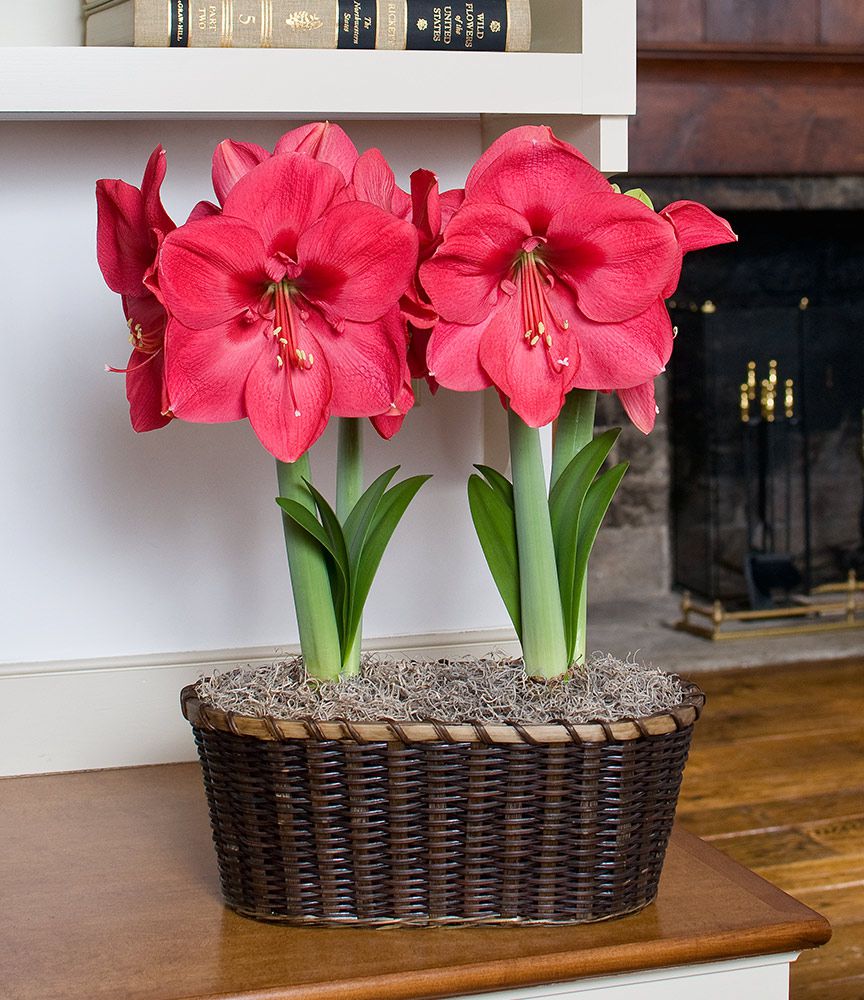 Amaryllis flowers come in a variety of shapes and sizes, including single-flowered varieties. This means they have a single layer of petals that form the flower.
To learn more about Amaryllis, watch our short video below, 'How to Pot and Care for Amarylls.'