Sometimes, we all need a little lift. When we closed the White Flower Farm Store for the season last November, it was clear it was time for a makeover. The dwarf conifer hedge was dwarf no more and was threatening to burst through a retaining wall. The hedge was also blocking views to the display gardens.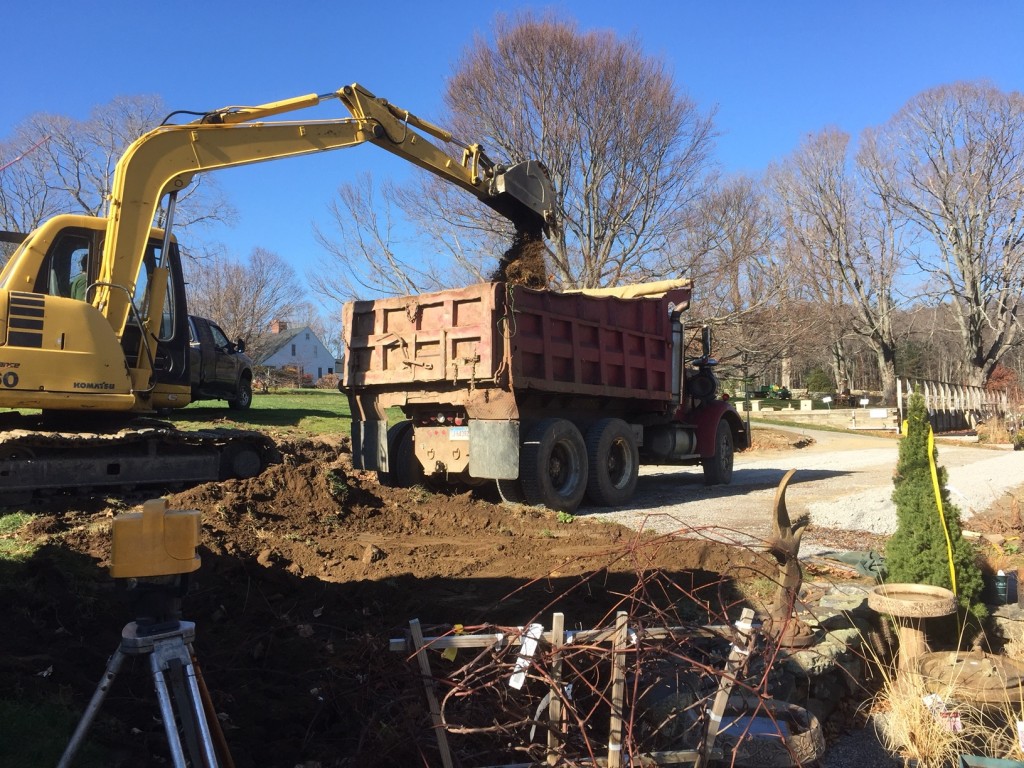 The Lathe House, known to customers as the "shade pergola," had begun to lean after 30 years of sterling service. Perhaps most importantly, in the years since the store was built in the early 1950s, customers' buying habits had changed along with the depth, breadth and variety of plants and other merchandise we carry. To allow us more room for display, and to give gardeners of all skill levels the ability to shop more comfortably and more easily, we deemed it time to make some big changes.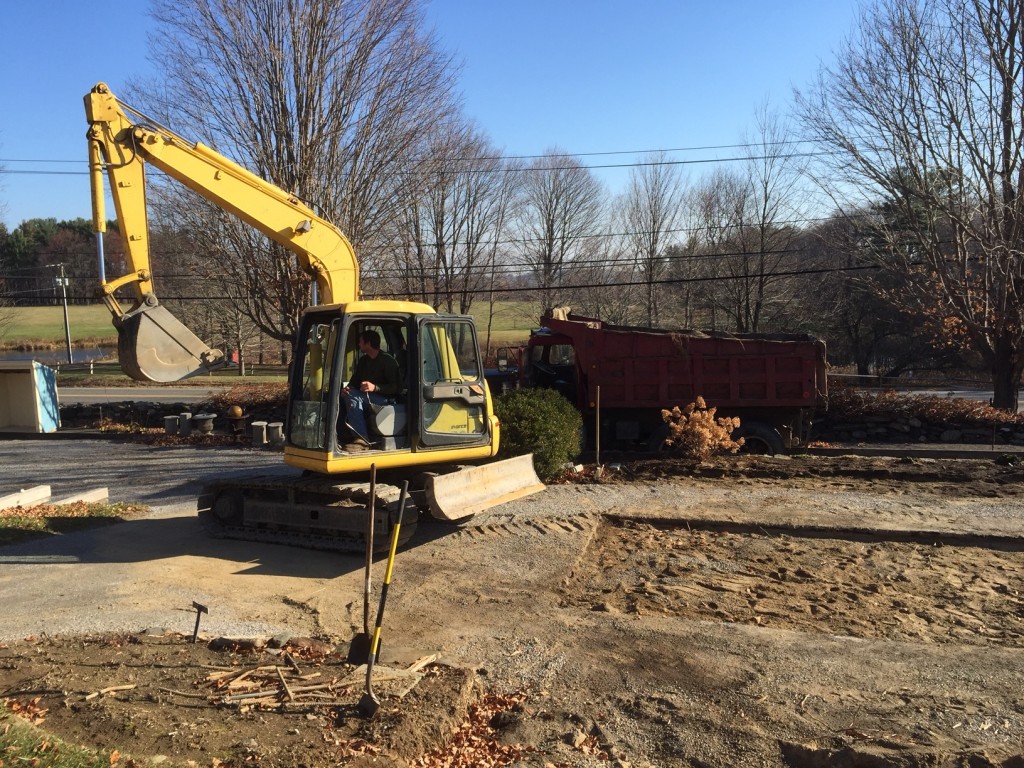 Our owner Eliot Wadsworth, property manager Tom Anctil, and store manager Tom Bodnar led the charge, devising plans for the dramatic renovation. The evergreen hedge was removed in late summer. After the store closed for the season on Nov. 15, the demolition phase began. The Lathe House was toppled and cleared away. The 600 square feet of grass between it and the store was re-graded, and a new retaining wall was expanded and built. Stairs were added to ease access from the store to the display gardens. Two propane tanks were relocated to create a new storage area, and new windows were installed on the store's west side.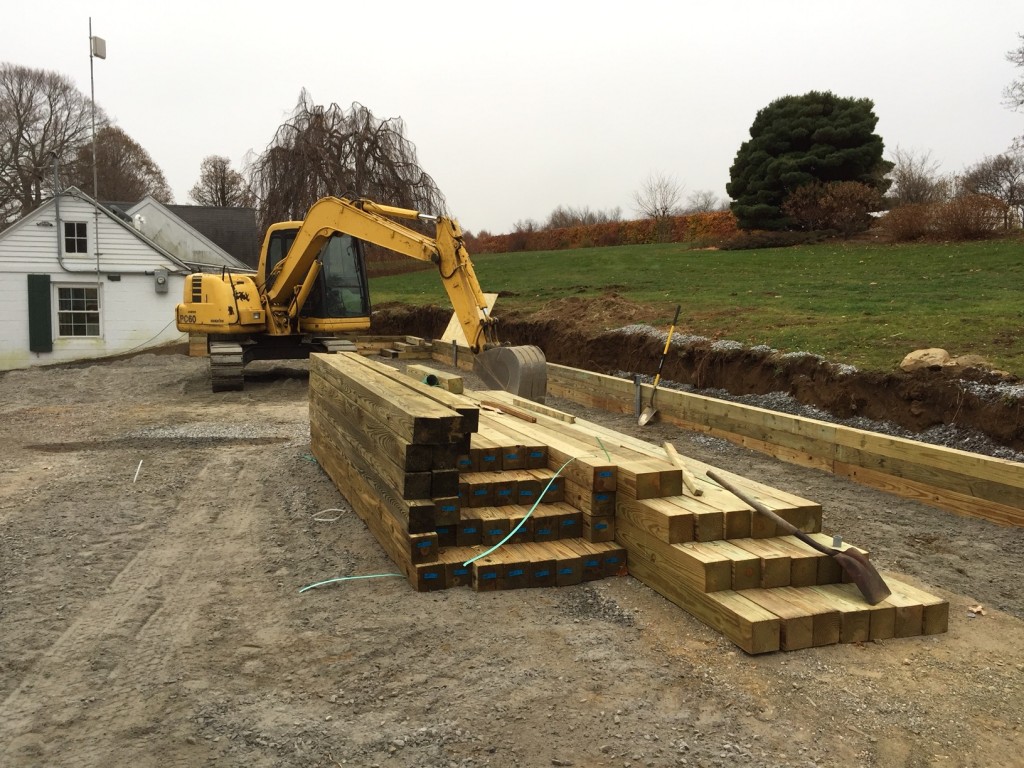 Come spring, we'll be showing off the results of our efforts. Among the new display areas, there will be vignettes designed to show customers how plants can work in their home landscapes. We'll have more signage, more garden décor items, and more suggestions for incorporating plants into patio and other outdoor living areas. We'll still display perennials alphabetically by name, but we'll be showing others by theme such as deer-resistant plants, pollinator favorites, and plants by blossom color. With more room for merchandise and merchandising, we'll expand our offerings and have more room to introduce new finds.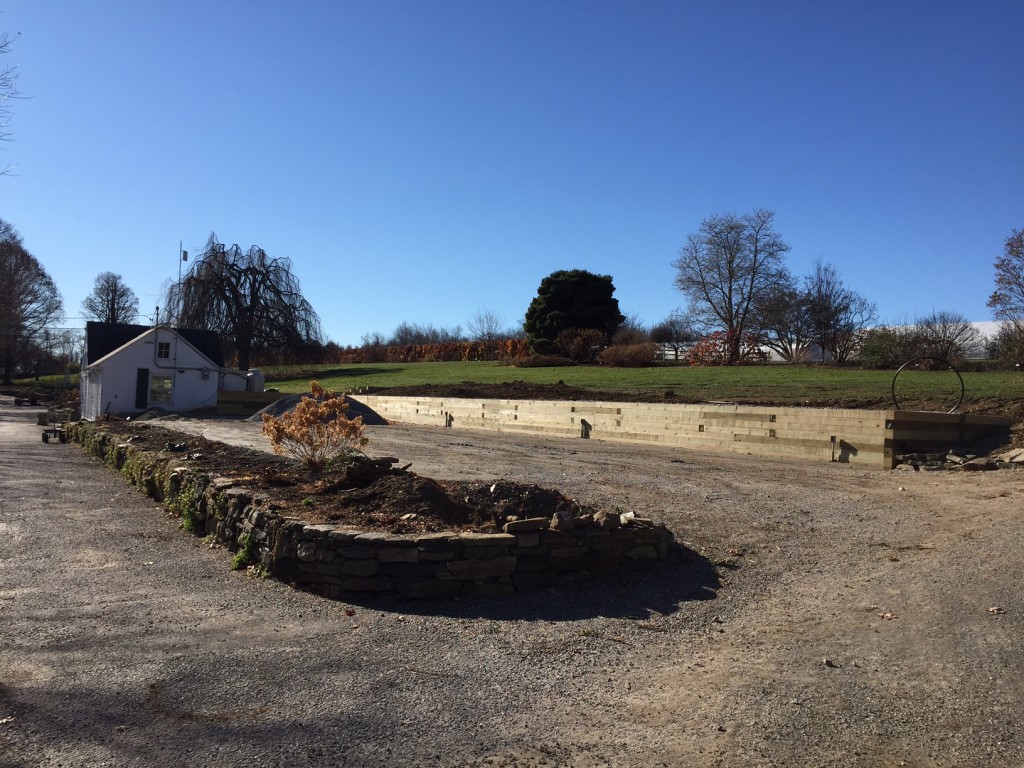 As spring draws near in the coming months and the store gets fully stocked for the new season, we'll be posting plenty of photos of the remodeled space. The store always opens its doors by early April (the exact date depends on the weather). We hope you'll come by for a visit and stay awhile to meander around. Perhaps our changes will inspire you to make some of your own.