Each spring, about a dozen of our staff members participate in plant trials. Each of us takes home flats of annuals, perennials and shrubs that are being considered for addition to our lineup. We grow these plants in our home gardens, and we take copious notes and photos as the season progresses. When autumn arrives, we all have a pretty good idea of which plants live up to their breeder or grower's claims and which don't. We also know which have won a permanent place in our gardens.
As you peruse our offerings for spring and examine the new items in our Spring 2017 Garden Book and on our website, you might like to give special consideration to plants chosen as favorites by our staff members. While we asked staff members to name a single favorite, several had trouble narrowing down the choices. The result? We let them cheat a little. After all, what's the harm? We apply the same logic in our gardens where there's always room for one more.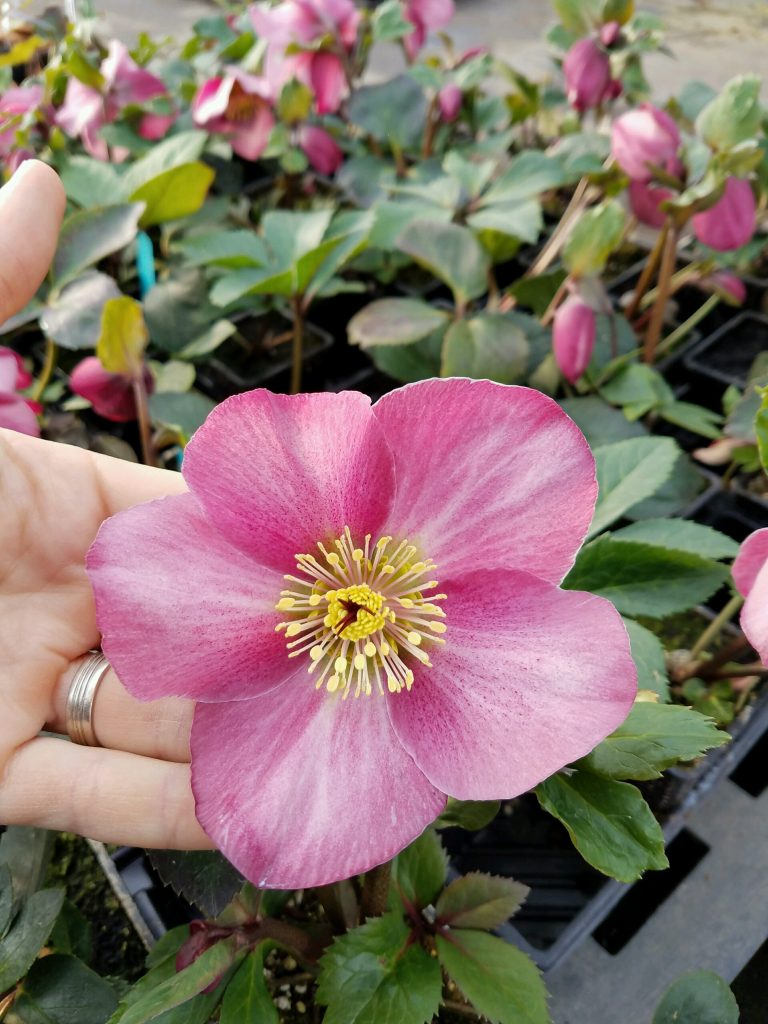 Hellebore Gold Collection® Madame Lemonnier
When our Director of Horticulture Rob Storm and our Nursery Manager Barb Pierson both agree on which plant is the most exciting choice for spring, it's worth taking note!
'The foliage is dark green, large and vigorous, but the real show is happening right now in our greenhouses. The flowers are very large for a hellebore, over 3" across, and the color is a burgundy pink that is stunning. Looking across the crop, there are flowers everywhere. Madame is a beautiful strong lady!'
– Barb
'I took a shot of a Madame Lemonnier bloom next to a blossom from Hellebore Gold Collection® Pink Frost, and it is easily double the size, maybe even bigger.' [That's Rob's hand you see in the photo above.]
– Rob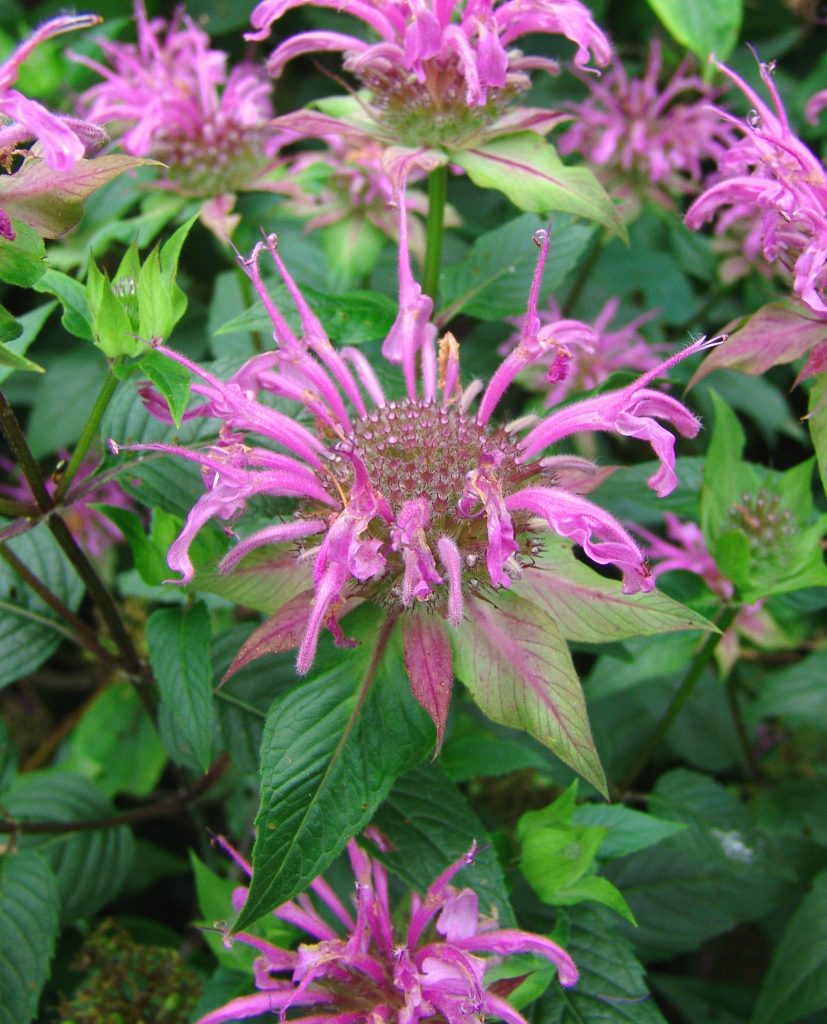 'A favorite of mine is Monarda fistulosa. Subtle and more modest in its appearance than newer hybrids, this native Bee Balm is anything but subtle when it comes to attracting pollinators to the garden. The blossoms' generous supply of nectar draws a steady stream of butterflies, moths, and hummingbirds all summer. (Love watching the dueling acrobatics of hummingbirds as they dive, hover, and defend their favorite nectar source.) In fall, birds visit to feed on the flowers' dried seed heads. I'm planning to add a few plants to our sunny back hillside and look forward to sitting on the porch enjoying the show.'
– Ann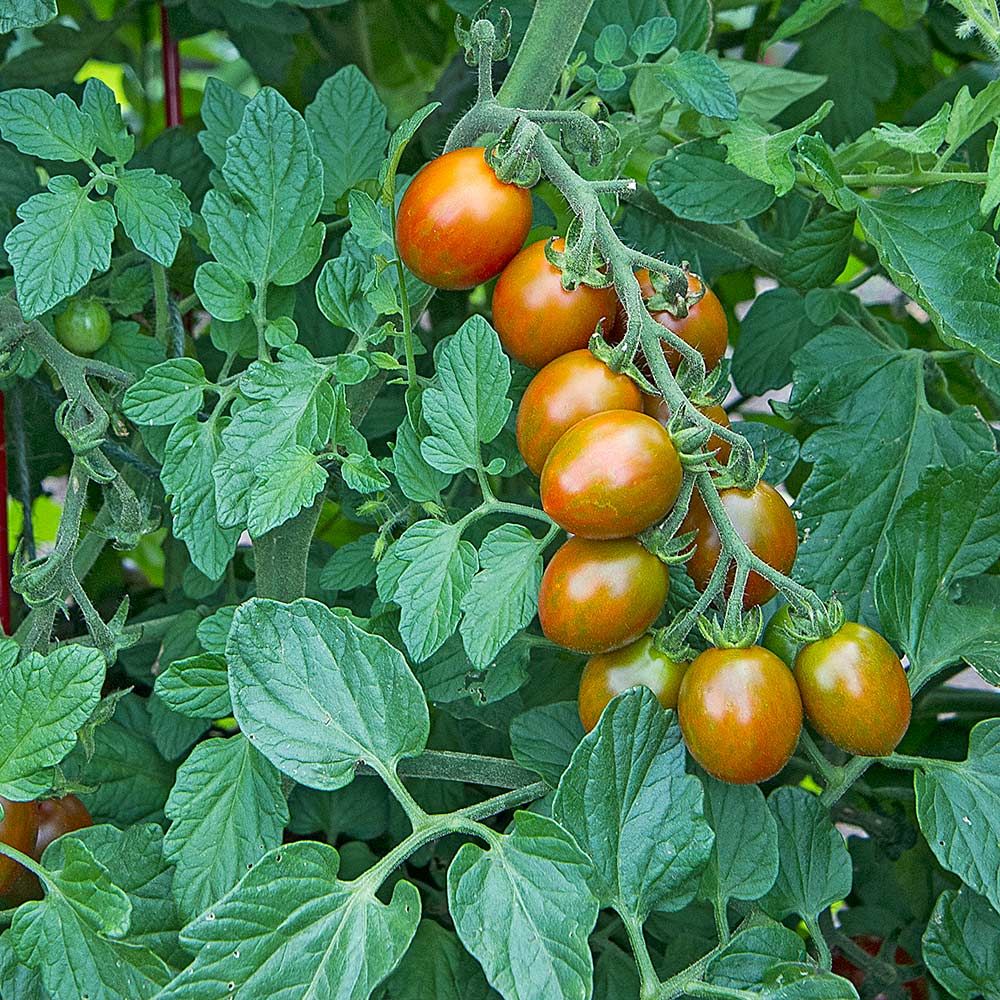 'Being one who loves chocolate, I was intrigued by the name and color. I was pleasantly surprised by the taste. This is a delicious, small and mighty tomato.'
– Lisa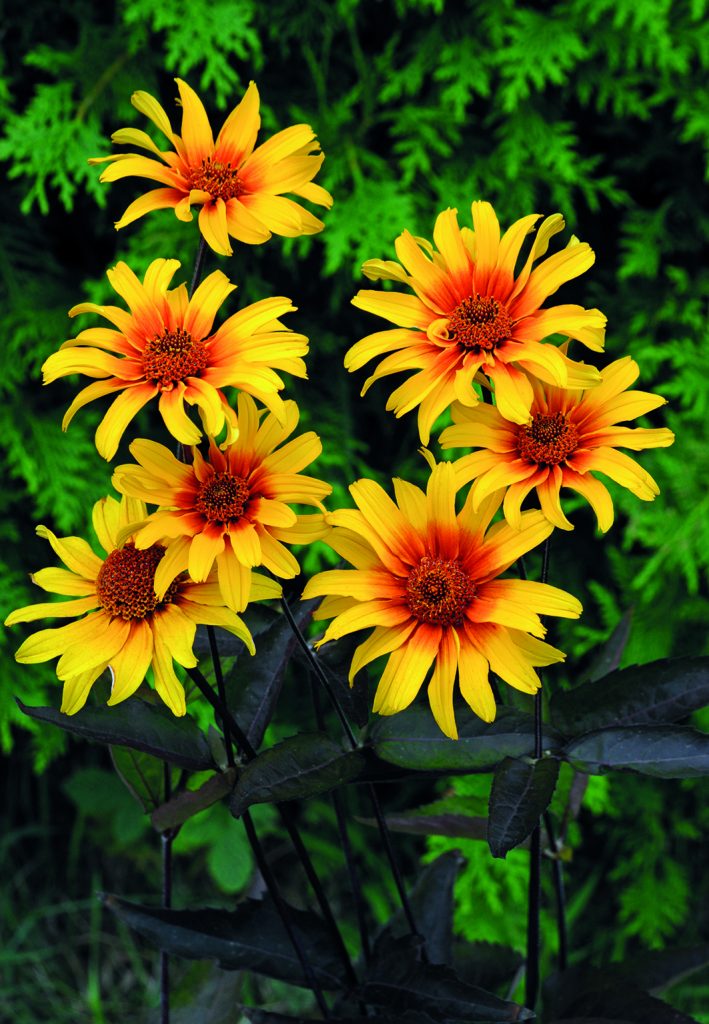 'This grabbed my attention from afar in acres of growing fields. Its rich foliage is outstanding and the flowers are so unexpected as they are very large with reflexed petals. Heliopsis are overlooked because they aren't in bloom during the rush of spring but they can play an important role in the garden as false sunflowers bloom when many home gardens are looking tired. Being a bit taller than the average perennial gives it a commanding stature in a mixed bed of ornamental grasses, Joe Pye Weed, Hydrangea, Liatris and Rudbeckia.'
– Tom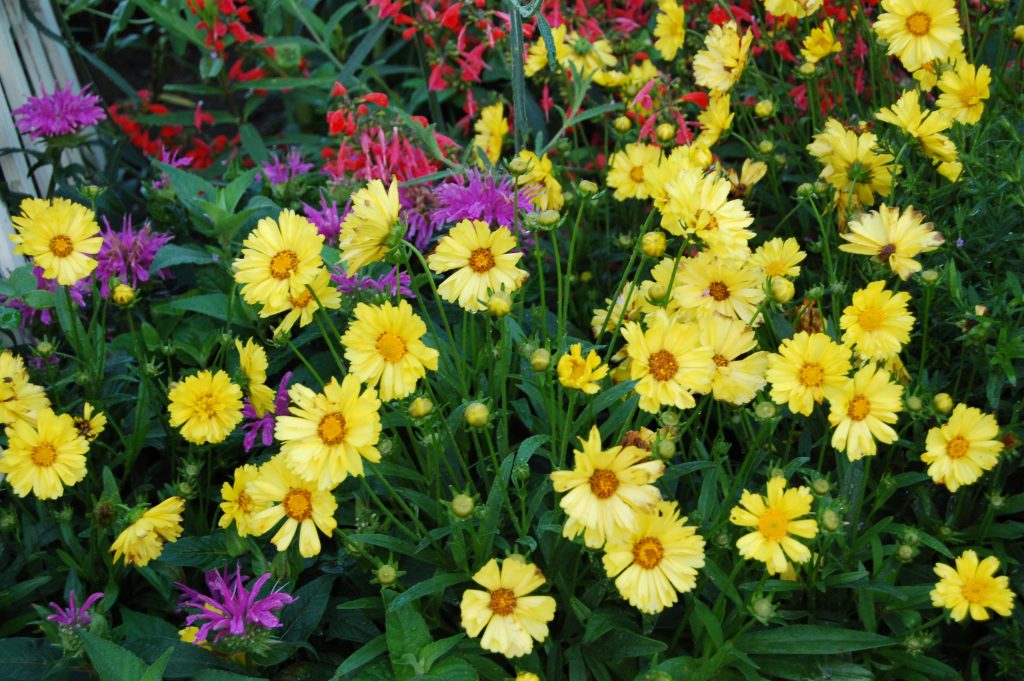 Coreopsis 'Leading Lady Sophia'
'A real workhorse in the summer garden, it blooms earlier, which is a big bonus, as well as being sterile so the showy floral display goes on for months. Clean foliage, large, bright flowers, no dead-heading required, compact size and heat tolerance all add up to a great selection for the novice or expert alike.'
– Tom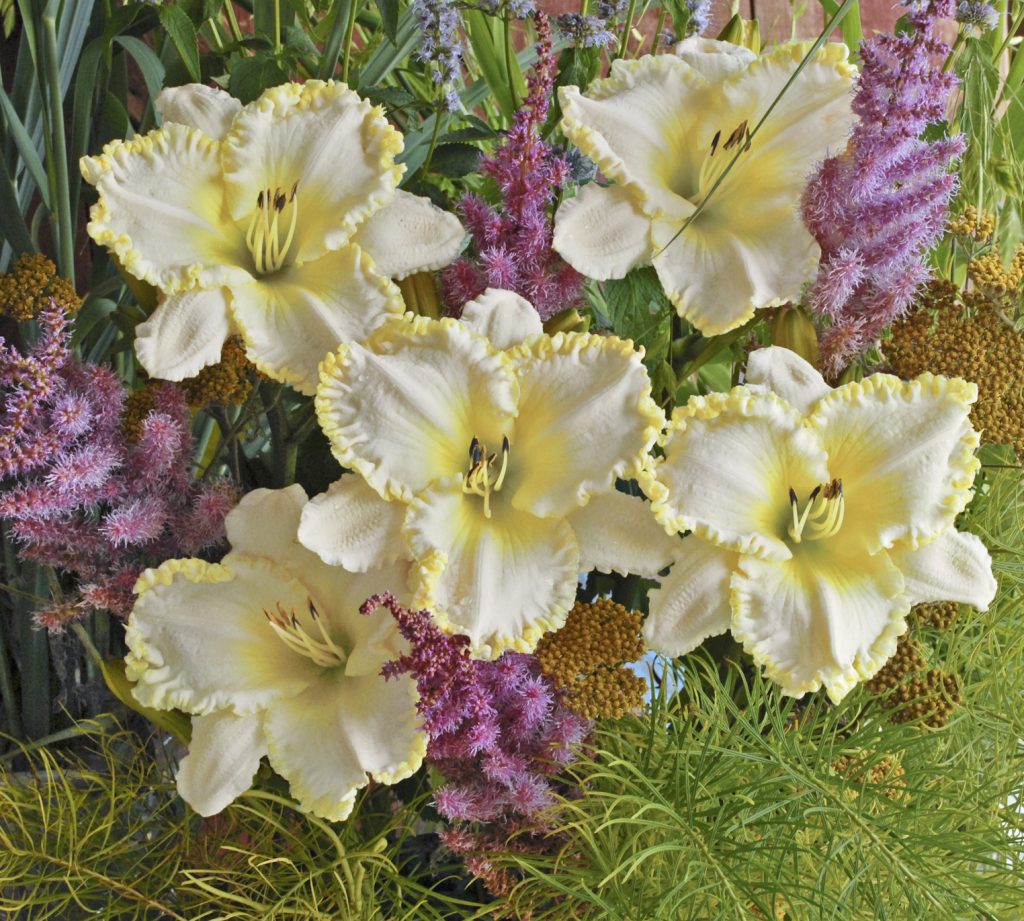 'Being a daylily enthusiast, an amateur collector and a garden retailer, I see a lot of daylilies, and I found myself continually impressed with this selection. The ruffles, the diamond-dusted petals, the clean white coloration and the slightest contrast of butter yellow throat and edges really earns this a place in any garden. It has replaced H. 'Joan Senior' as my favorite white daylily.'
– Tom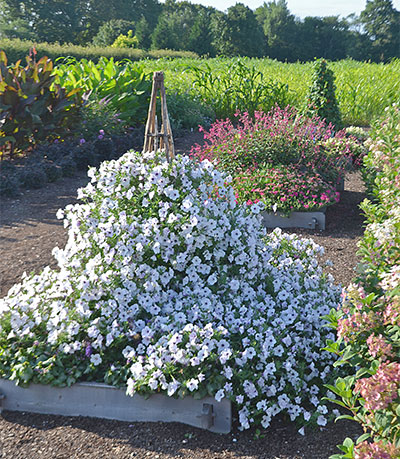 'I'm blown away by Petunia Tidal Wave® Silver. Unlike your grandmother's petunias, which tend to collapse after a rainstorm, this one just keeps coming. In the farm's display garden, it grew up the base of a tuteur, forming a remarkable wave. At home, it stood up really well for me in containers, blooming its head off all summer.'
– Eliot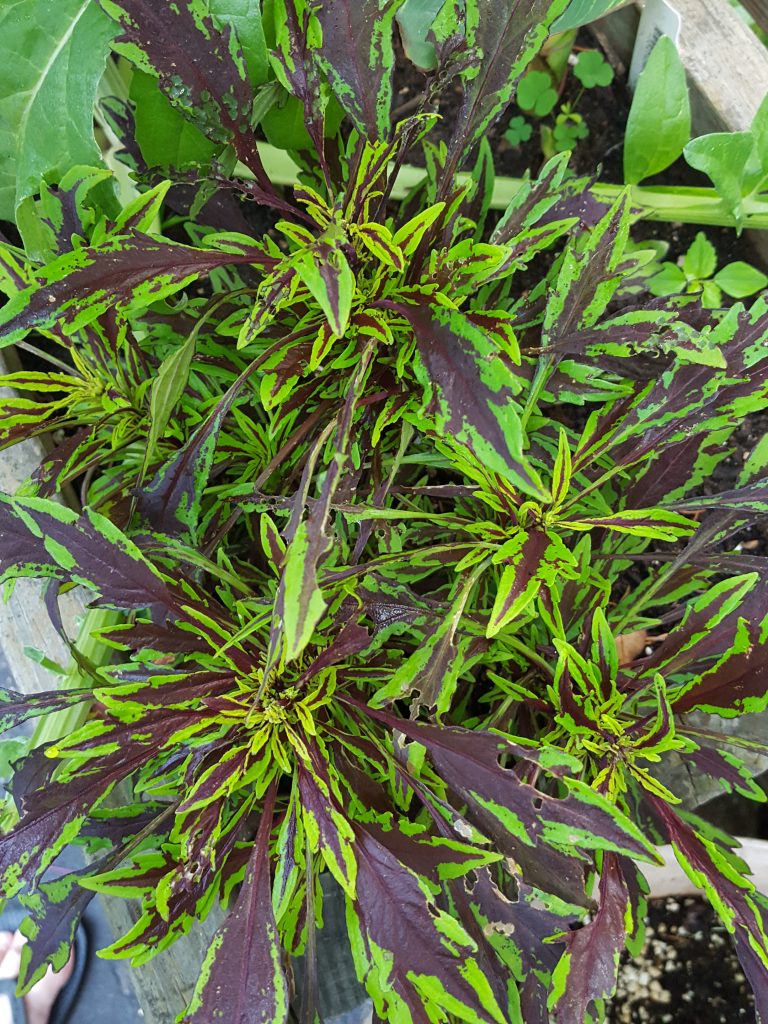 Coleus Flame Thrower™ Chipotle 
'My favorite new plant introduction is Coleus Flame Thrower™ Chipotle. In addition to growing it in my garden, I saw it at the trial gardens in containers at Ball Horticulture in West Chicago, as well as at DS Cole's Open House in New Hampshire. It gives structure and color to mixed annual containers. I like how it plays well with others in color, shape and habit. Apparently I am not the only one who likes it – two of our new annual containers have it as a supporting element, Nectar Depot and Chipotle Spice.'
– Cheryl D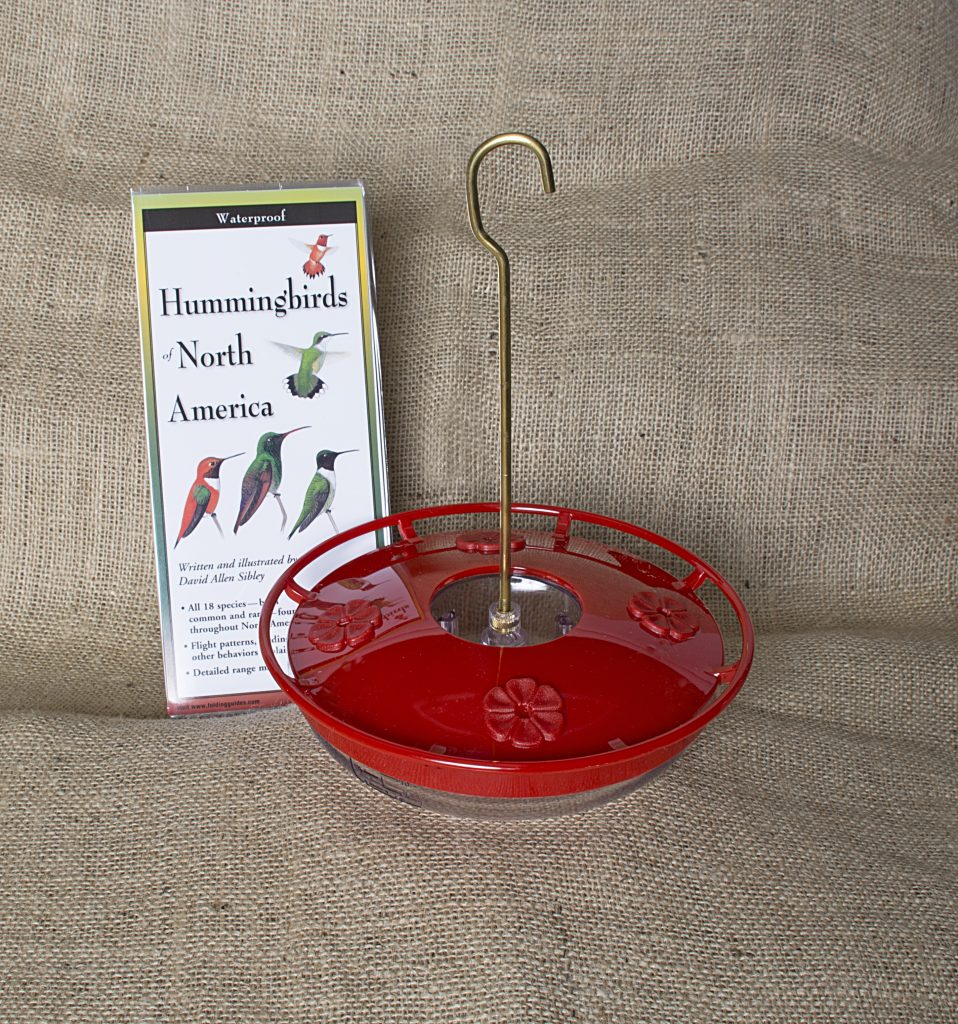 'I'm most excited about our Hummingbird Kit. I have several Hummingbirds who visit our backyard each year, and I'm looking forward to identifying them with my new field guide as they take a little rest and perch on my new feeder!'
– Mary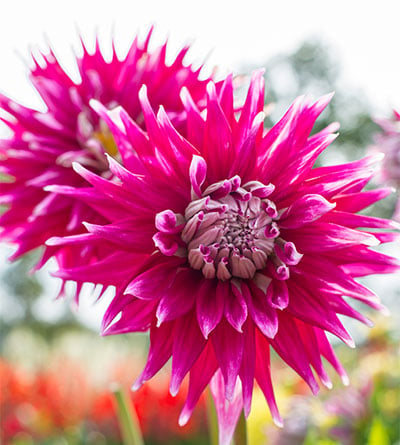 'I love all Dahlias, and I think it's absolutely necessary to try new varieties so I can make sure that I am growing the very best ones available. I choose new varieties by going on a garden walk at WFF and taking in the entire Dahlia border (it must be 50' long). I let my eyes jump to the most stunning of them all, and this year it was 'AC Dark Horse.' The color combination is electric, and I am sure it would be a stand-out in any garden, even one that is filled with Dahlias. I am ordering 6 of them.'
– Margret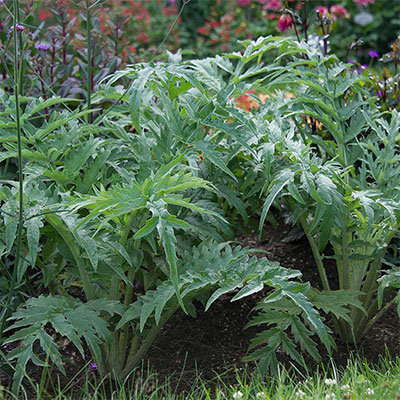 Cardoon: Cynara cardunculus 'Porto Spineless'
[Editor's note: Cardoons are not new to White Flower Farm, but when we reintroduced them last year for trials, they were new to some of our staff members. They might be new to you, too!]
'I couldn't resist planting 3 Cardoons in a small and rather pathetic garden bed near the front of my house. I think I have seen them in every English garden I have ever visited or read about, but I could never find them for sale anywhere near me. At the beginning of the summer, they looked like pretty ferns. By the end of the summer, they were about 4' tall and absolutely amazing looking. At least three neighbors told me that my garden looked "fancy." Apparently, all it took was 3 Cardoons.'
– Margret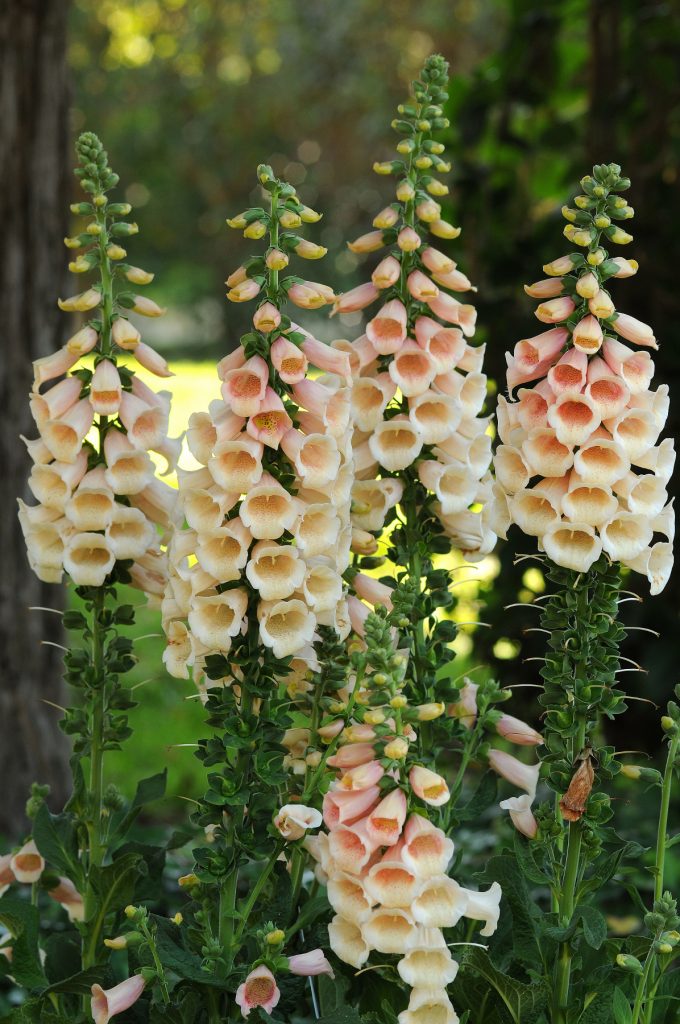 Digitalis purpurea Dalmatian Peach
'What an attractive plant to brighten the back of a flowerbed.'
– Alyson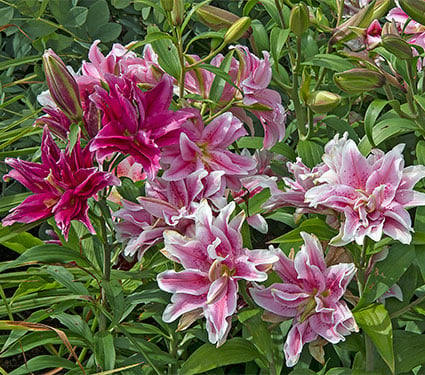 Summer Magic Roselily Mix
'Our mix combines four varieties of fragrant Oriental lilies, each the product of years of selective breeding. The beauty of these blossoms is reason enough to plant them in your garden, but in addition to what you see in the photo, you'll enjoy a long season of bloom and a rich perfume. Also impressive is the amount of bloom you can expect in the first season.'
– Lorraine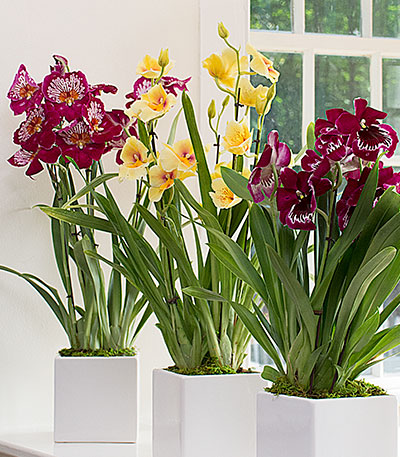 'Lots of us grow orchids in our homes. We're delighted to be able to offer a colorful array of richly patterned, fragrant Pansy Orchids. The name is derived from the patterning on the flowers, which mimics the masklike faces of pansies. Descended from wild orchids found in the cloud forests of the Andes Mountains, Miltonias are a lovely, easy-care addition to any interior, and they're bound to attract lots of attention.'
– Lorraine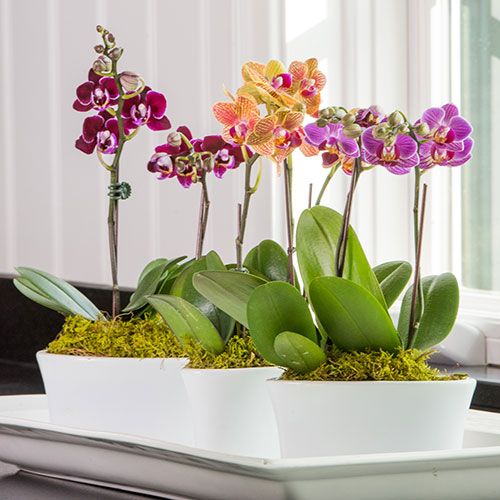 'These delicate mini moth Orchids are so cute! These kinds of Orchids are hard to find, and the colors and patterns on the leaves are so intricate and interesting. You get to try a new one each month. Plus they are low maintenance and tiny, so it's easy to make room for them.'
– Liz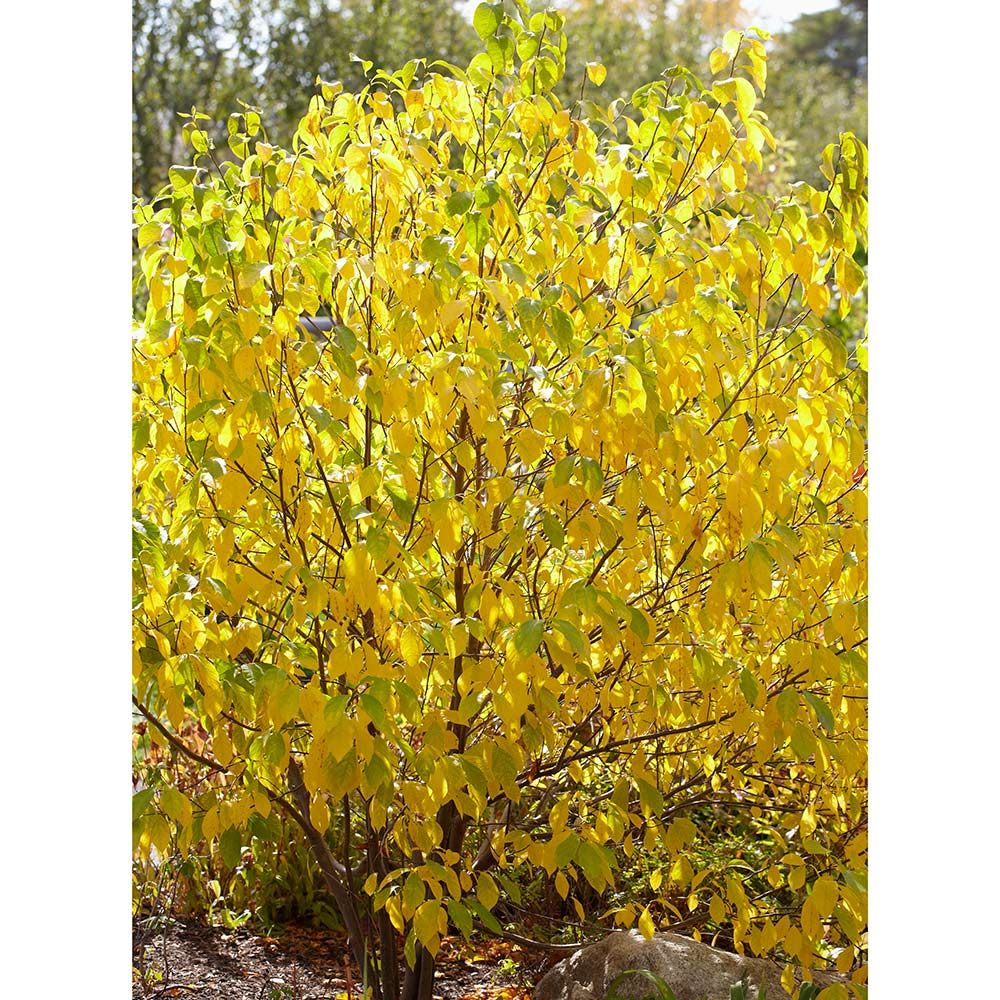 'I am looking forward to planting out Lindera benzoin in the gardens here at the farm. As it is a larval host for the Spicebush Swallowtail, I'm hoping to lure in and meet one of those "big-eyed" green caterpillars in person. It's on my bucket list!!'
– Cheryl K