Gardeners know a great deal about patience, and this spring, we've had ours tested by Mother Nature's caprices. For the second year in a row, the Northeast has had a cool spring, and this year's is a bit late. Our above average temperatures in February were followed by below average numbers in March. The better news for gardeners – and their plants – is that April, true to its billing, arrived with plenty of showers. As of this writing, several soaking rains have helped offset the drought conditions that became severe in some parts of the state and other areas of New England last summer.
Ups and downs in the weather cycle serve to remind all of us, no matter where we live, that we garden with Nature. Wise gardeners take this into account when choosing plants and tending them. Many are paying closer attention to native varieties in the belief that these plants may be better equipped to handle extremes of weather. They also play a role in supporting pollinators and wildlife. At the farm this spring, our head gardener Cheryl Whalen will be creating a garden reserved exclusively for native plants, shrubs and trees. Cheryl spent part of the winter doing research, identifying true natives, and winnowing down her plant list. Her selections will go into the ground soon, and we'll watch them with interest over time to see how they develop. With Cheryl's help and insights, we'll be writing a lot more on this topic soon.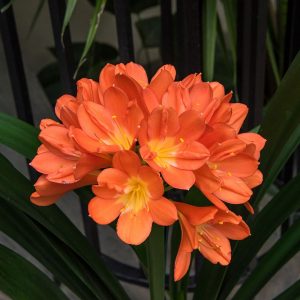 Longwood's Exquisite Clivia
For another example of patience – and its remarkable rewards, we turn to Longwood Garden in Kennett Square, PA. Last year at holiday time, we were pleased to introduce to you the first named Clivia released from Longwood's breeding program. Clivia miniata 'Longwood Debutante' is a yellow flowering beauty that was roughly 35 years in the making. That's 35 years of patient hybridizing and cross-breeding that was begun in 1986 by the founder of Longwood's breeding program, Dr. Robert Armstrong. Longwood subsequently released four more miniata varieties, 'Longwood Sunrise,' 'Longwood Fireworks,' 'Longwood Chimes,' and 'Longwood Sunset.' Each of these plants produces blossoms that are unique and exceptional. We are honored to be the sole mail-order source for these plants, which are otherwise available only at Longwood. When we introduced these plants via our emails and on social media in late winter, there was what some of our younger staff members call "blow back" about the prices, which are $300 for 'Sunrise' and 'Fireworks,' and $900 for 'Chimes' and 'Sunset.' How could a single houseplant cost that much? Imagine first the cost of keeping a greenhouse going summer and winter for more than 35 years. Then add to it the cost of the staff required to carefully cultivate and tend these plants. Factor in, too, the slow growth of Clivia, and the fact that 'Chimes' and 'Sunset' are excruciatingly slow to produce the offsets that become new plants. Viewed in that context, we hope the pricing makes a good deal more sense. Experienced gardeners know the value of these plants and the rewards that come from investing in rare, long-lived treasures whose beauty justifies the cost incurred by the process of creation.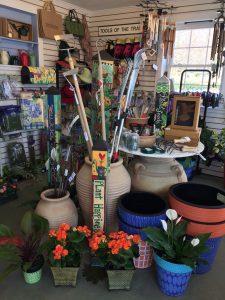 Our Store Is Open
If you missed our recent blog post, the White Flower Farm Store is open for the season. Inside, it's stocked with the top quality garden tools and supplies we use here at the farm. We're also offering birdhouses, hummingbird feeders, garden art objects, a wide variety of houseplants, and many great gifts for Easter, Mother's Day and other spring celebrations. Plants from our greenhouses are starting to fill the sales yard, and you'll find a broad selection of potted annuals and perennials, plus shrubs and trees, a selection of containers, including our Cretan pots in a wide range of sizes and styles, and garden ornaments from benches to birdbaths. Our staff members will be delighted, as always, to help you choose plants for your garden and to answer any questions you may have. If you'd like to have your plants delivered, we're pleased to offer this service for a nominal fee.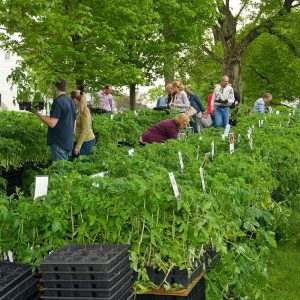 Our 12th Annual Great Tomato Celebration
For those who grow their own vegetables, we're delighted to announce that our 12th Annual Great Tomato Celebration will be held May 19 through 21 at the farm in Morris. This year, we'll be offering over 130 varieties of tomato seedlings, including treasured heirlooms and the top-rated modern hybrids (all non-GMO), along with everything else you'll need for this year's kitchen garden. Joining us on May 19th is tomato expert Craig LeHoullier, tomato advisor for Seed Savers Exchange and author of Epic Tomatoes, winner of the Garden Writers Gold Award for best book in 2016. Craig will be speaking and answering questions at 10:30 a.m. and 1:30 p.m. on May 19th only. Signed copies of his book will be available for sale. For a list of available Tomato varieties (subject to change) and more information on the event, please visit WhiteFlowerFarm.com/tomato-celebration.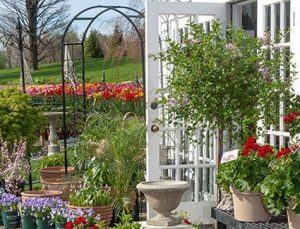 A Season of Special Events
In addition to the Great Tomato Celebration, our staff at the store has put together a calendar of special events – from popular Annual Container Planting Make & Take Events, to Grow It, Cook It, Eat It workshops, and lecture/discussions on planting and caring for trees, and roses. Our annual Open House will be held at the farm on Saturday, June 17th, and we invite you to join us for iced tea and tea sandwiches served on the lawn by members of our family.
Our Greenhouses Are Loaded
While our hills were covered in snow, our greenhouse staff members were busy tending to what seem like indoor acres of annuals and perennials. The plants have been coming along beautifully, and as the weather warms, we're shipping these plants to gardeners all over the country and transporting tractor-loads to the store.
We hope that as you get your spring garden going, you keep us in mind for plants, bulbs, gear and supplies, and that you visit our website for helpful information, inspiration and ideas. We've been helping gardeners of all stripes succeed for 66 years, and we're mighty pleased to keep at it.