High summer has arrived, and we think Northwest Connecticut is as nice a place as any to enjoy it. Our cool, wet spring has our display gardens looking terrific, and we're especially enjoying taking notes on a new Rose Garden that was installed last summer and fall.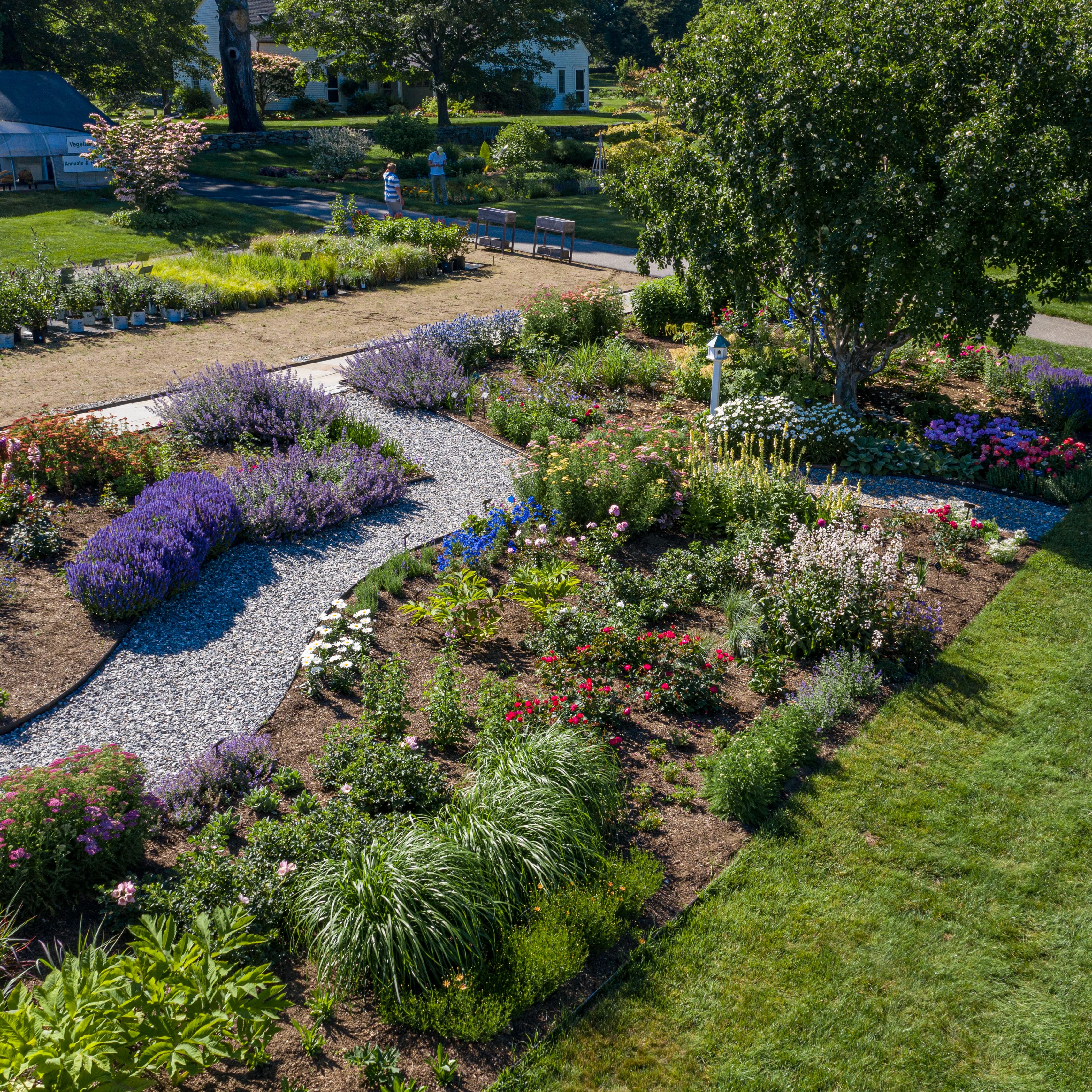 Just as we hoped, it is provoking all sorts of observations and ideas about how to design with Roses and their companions, which varieties are particularly vigorous and which less so, and what maintenance routines are (and are not) necessary. As we come into the steamiest part of the year, we'll be watching carefully for disease and stress, all with a mind towards refreshing and reinforcing our recommendations for customers.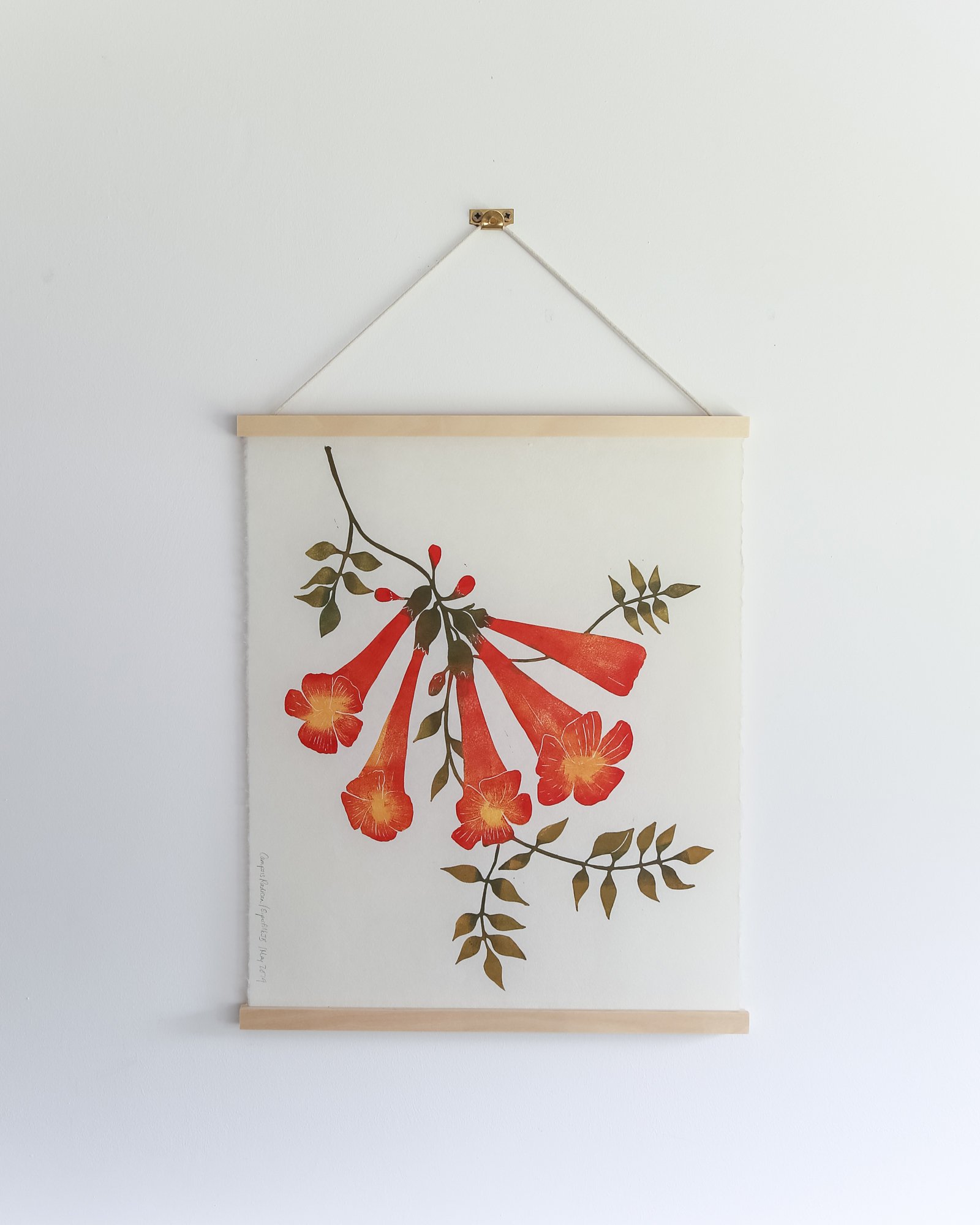 We've been plenty busy indoors as well, including working on a collaboration with Superfolk, a design studio and print shop in western Ireland. Superfolk's immensely talented (and, we must add, critically acclaimed) team has created a set of three block prints exclusively for White Flower Farm. Each print is of a plant that attracts hummingbirds – Monarda, Campsis (Trumpet Creeper), and Aquilegia canadensis (Canada Columbine). They are printed on delicate Japanese washi paper and will be available individually or as a set of three. Stay tuned for further detail on these special works of botanical art.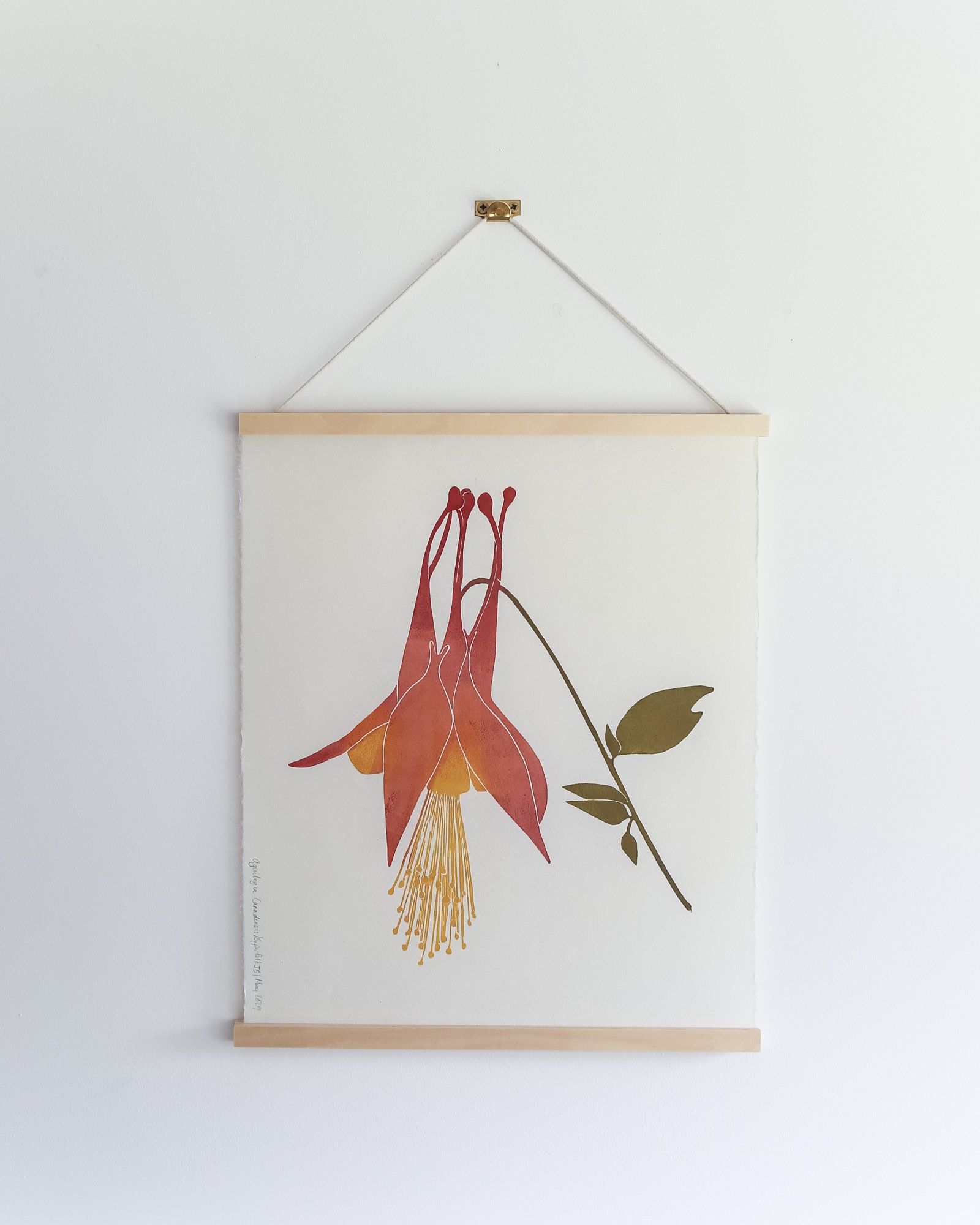 All the while, of course, we've been preparing for the autumn planting season, and our fall catalog will go in the mail in the next few weeks. It features hundreds of varieties of bulbs, perennials, shrubs and vines, not to mention some lovely gift ideas.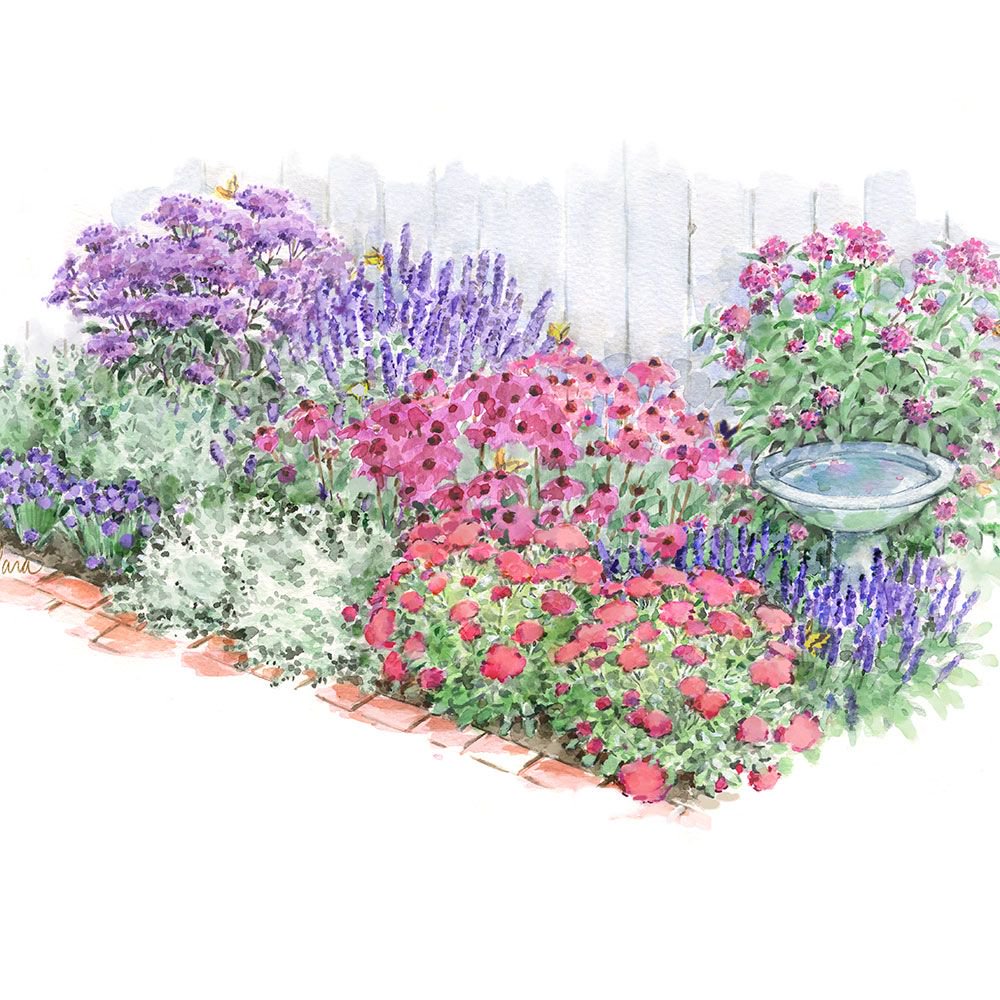 This fall we're emphasizing the fun to be had in extending your garden's "season of interest," which is easily done with the addition of early blooming bulbs (Eranthis, Galanthus, Crocus, et al.) that jump-start the season, and fall-blooming perennials (Japanese Anemone, Sedum, Chelone, Aster, et al.) that sustain the garden's vibrancy long past Labor Day. Most good gardeners try to squeeze the most they can out of their season, and we're always happy to help.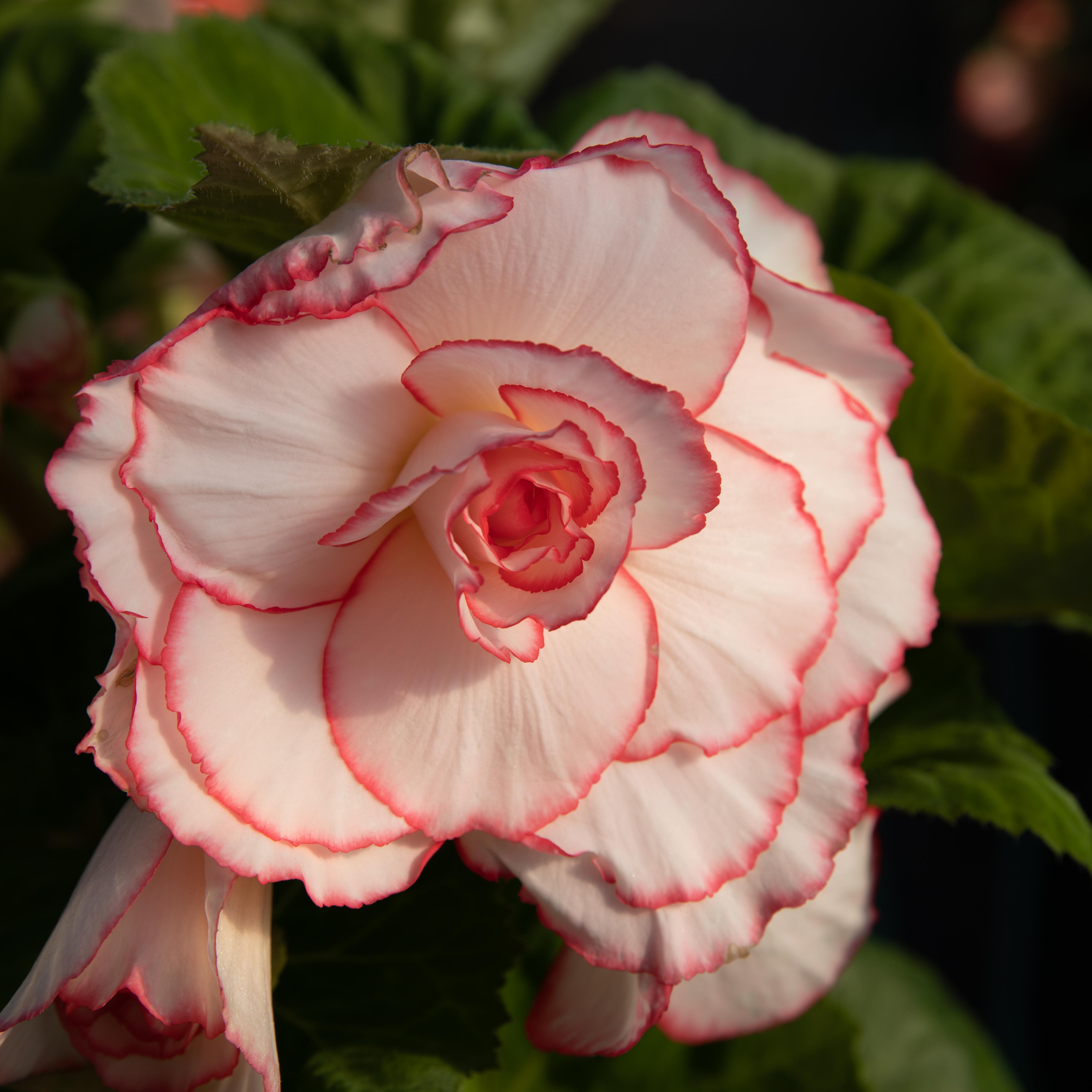 If you're anywhere near our neck of the woods this summer, I hope you'll stop in for a visit. Aside from the display gardens (about which we may already have bragged too much), our greenhouse full of Blackmore & Langdon tuberous Begonias is just about to come into peak bloom, which it always does in July. It will remain reliably glorious through September, and it is, I assure you, worth the trip. (We are proud to say we remain the exclusive stateside source for these exceptional, luminous Begonias.)
Please note that the hours at our store in Morris, CT, have changed for the summer and fall seasons. From July 1st through Nov. 17th, 2019, the store is open Thursday through Monday from 10 a.m. to 4 p.m., but it's closed Tuesdays and Wednesdays. The display gardens are open daily during this period. We hope to see you!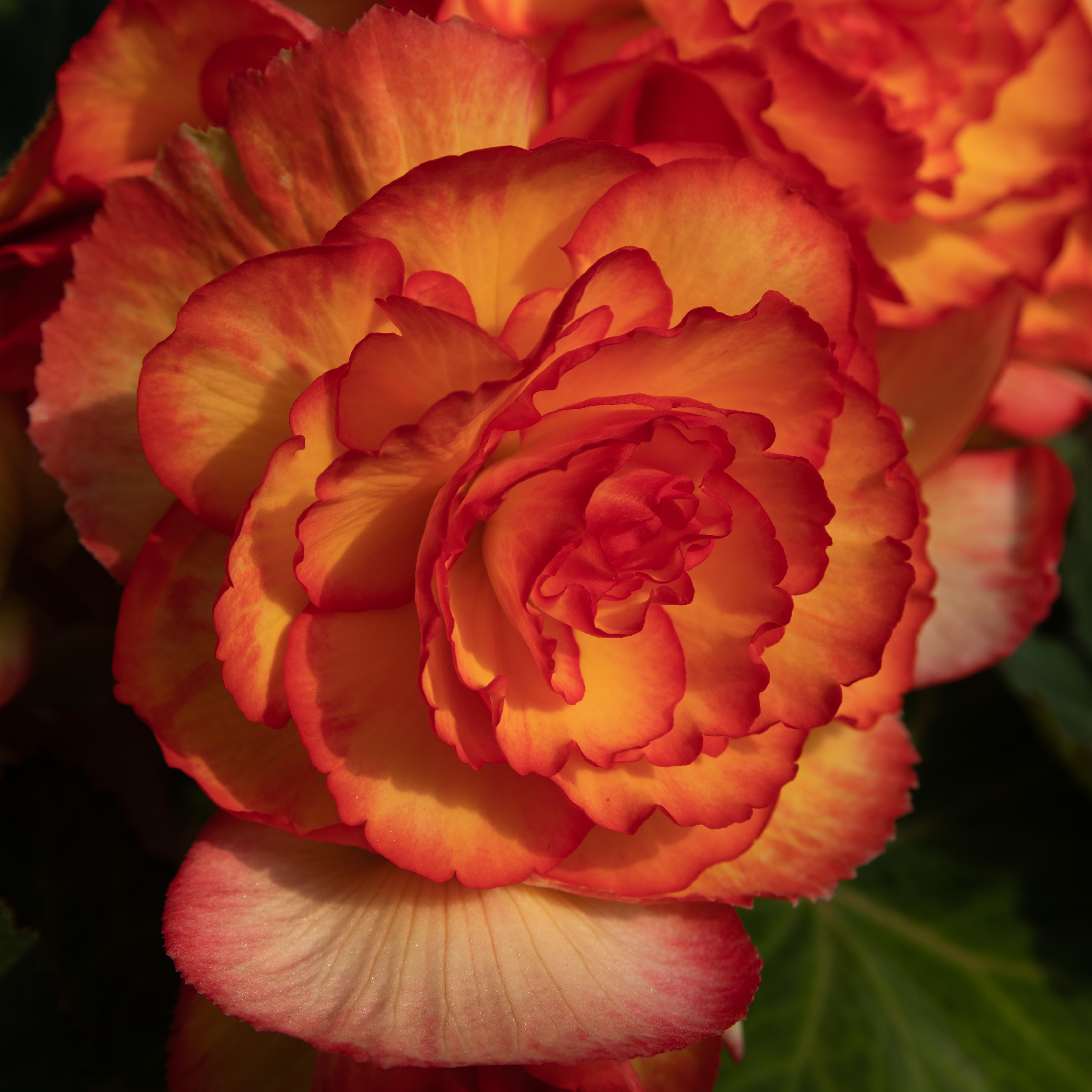 On behalf of all of us at the nursery, thank you for your ongoing support. I hope you're having a wonderful season in the garden.
Eliot
[email protected]