Visitors to the display gardens at the farm will see Alliums highlighted in many attractive plant combinations. Oriental Poppies make a particularly dramatic partner; others that we favor include Achillea, Alchemilla mollis (Lady's Mantle), Bearded Iris, Nepeta 'Walker's Low', Slavia 'May Night', and Stachys 'Big Ears'.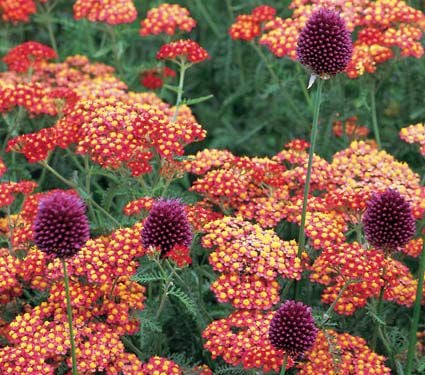 Because the leaves of larger Alliums tend to fade away just as their distinctive flower heads are at their peak, we often plant the bulbs behind or among perennials in the first or second row of a border. The Alliums' slender stems rise above the fresh foliage of the perennials, and their flower heads appear to be floating.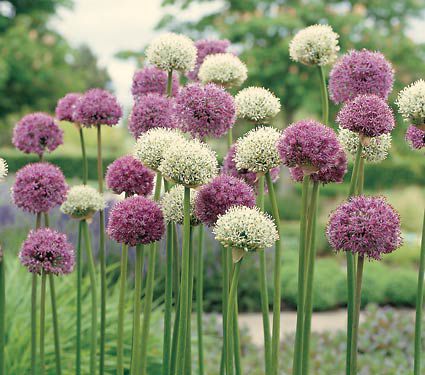 Alliums prefer full sun and need good drainage, especially in the winter; given the right spot, they will provide years of pleasure. Another plus: both deer and rodents find them distasteful.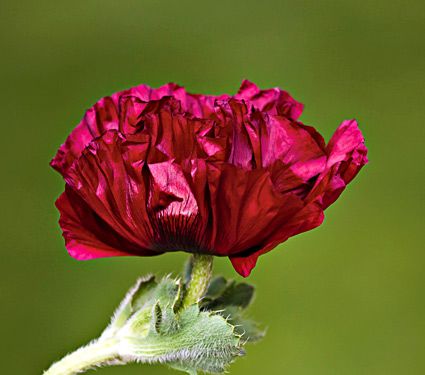 Now is the best time to choose Oriental Poppies to glorify your garden borders next summer. After their blossoms fade, the hairy, sold green foliage goes dormant, so plan to fill the gap with annuals such as Cosmos or Nicotiana, or with tropicals such as Daylilies or Shasta Daisies, Yarrow, and other cottage-garden stalwarts.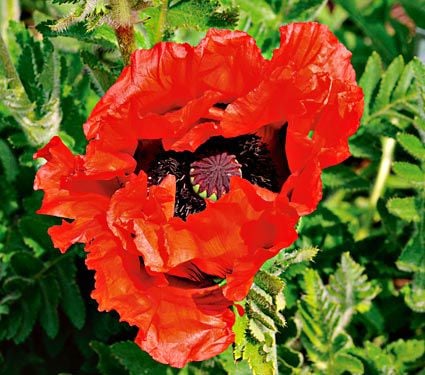 Georgia O'Keeffe celebrated fiery orange-red Oriental Poppies in one of her famous paintings. Since then, a breeding bonanza has made other enticing colors as well. Intensely saturated hues, including brilliant oranges and reds, are still popular for their powerful impact, but new varieties also offer subtle effects with pastel blooms in pinks and soft salmon, warm whites, or vibrant shades of plum and purplish pink.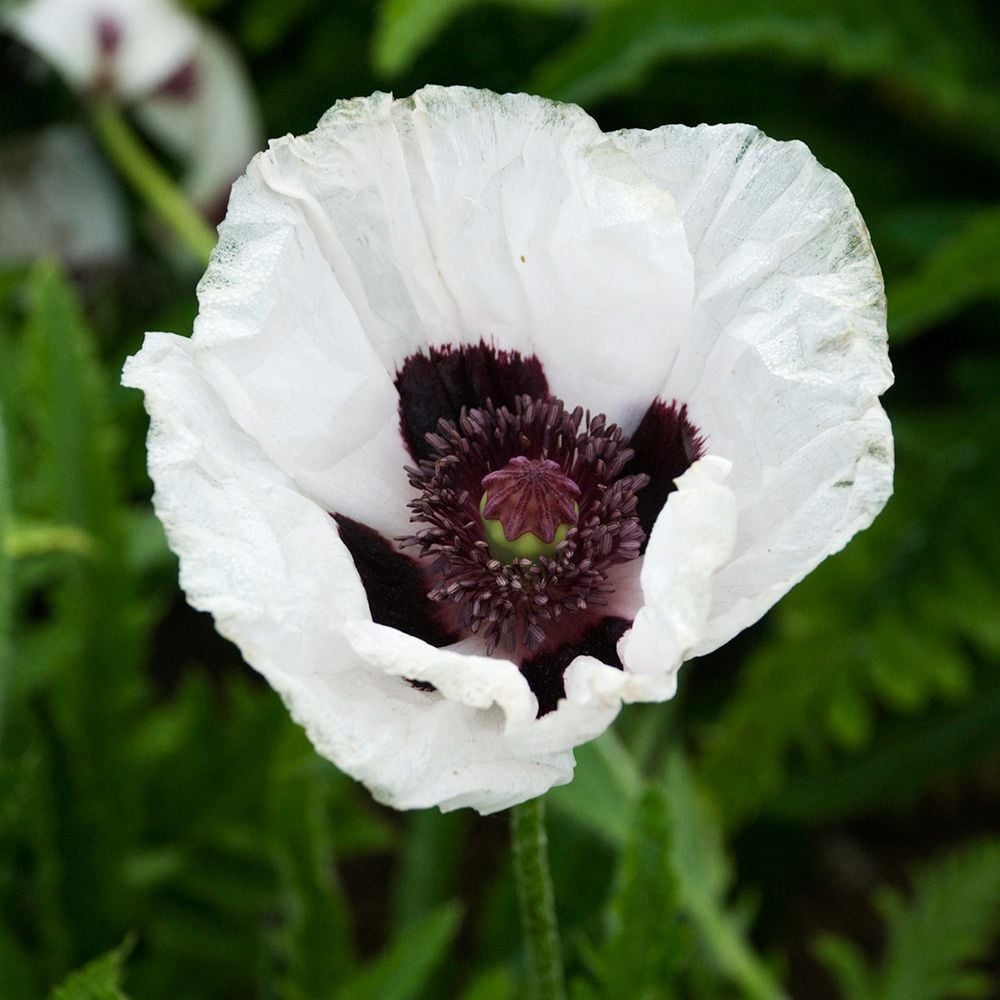 This easy-care, long-lived perennial looks equally at home in cottage gardens or perennial borders. Plant your Poppies in full sun and well-drained soil as soon as possible after they arrive. They will thrive in the coldest climates but don't hold up well in the heat and humidity of the deep south.