Among the great pleasures of the nursery business is discovering new and unfamiliar plant varieties. These can be plants that are new to the market and or simply new to us. Choosing which of these plants to offer, and which our customers might find appealing and useful, is a very satisfying part of our job. Over the years, we've learned that "new" doesn't always mean "better." For that reason, we trial plants in our gardens extensively to make sure that every variety we offer lives up to grower's claims, and meets our expectations and yours. Highlighted below you'll find a handful of the new perennials and bulbs we're offerings for the fall season. Several are brand new to the trade, others are treasured varieties we are pleased to have discovered.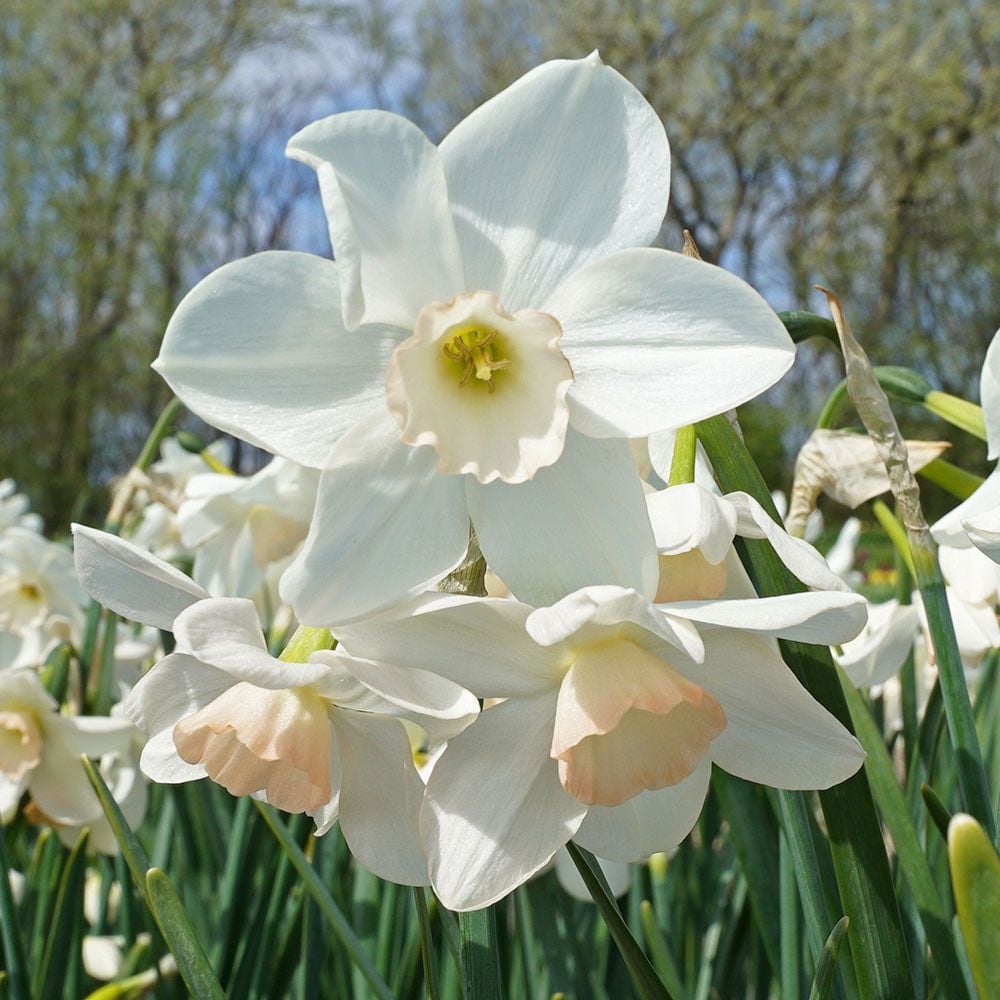 Jonquilla Daffodils like hot, baking summer sun and are well adapted to growing in the Deep South. They also thrive in cooler parts of the country. These Daffodils naturalize well, creating beautiful sweeps of color. Narcissus 'Amore Mio' features round, pristine white petals that surround a gently ruffled white corona, subtly suffused with just the hint of blush. The light perfume ensures you'll never forget her. A favorite of our Dutch Daffodil breeder.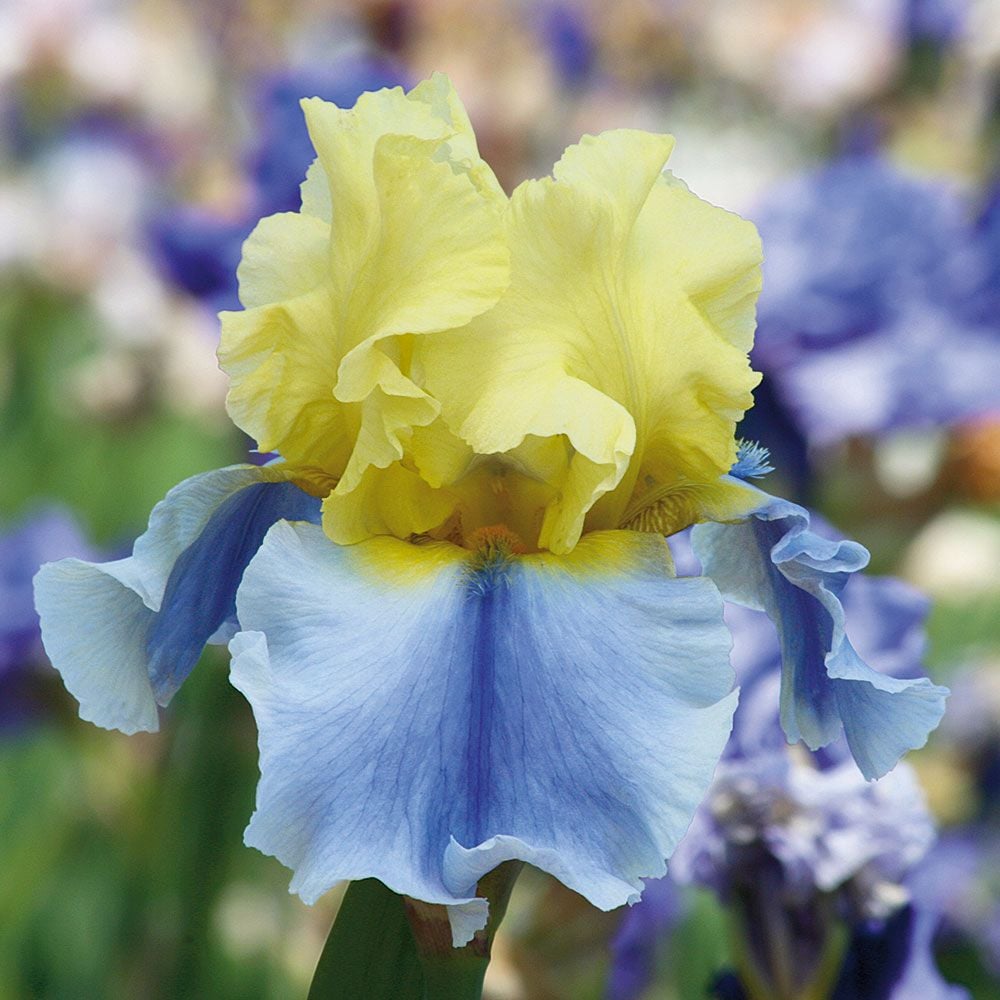 Iris are among the best-known and best-loved garden plants. Say the word "Iris," and visions of brilliant June flowers come to mind. The chosen habitats of Iris range from standing water to formal borders, and there is scarcely a shade or combination of colors that can't be found. We love Iris 'Easter Candy' for the beautiful play on colors. The soft yellow standards rise above a watery cascade of pale blue falls that are each set apart by a central stripe of darker blue. These plants also offer multiple stems with heavy bloom.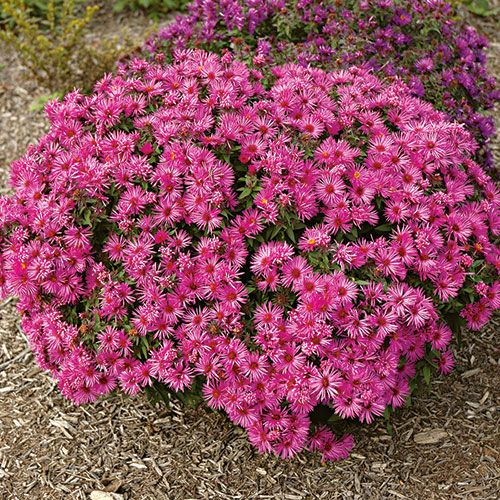 We count Asters among the great garden plants because many hold off blooming until late summer and fall when most flowers are spent. Let the raspberry-pink Daisy-like blooms of 'Vibrant Dome' introduce some hot summer color to your fall plantings. A sport of 'Purple Dome,' the plant was discovered by landscape designer Bobbie Schwartz in her garden, and it exhibits the same compact form and prolific blooming habit of its famous parent.
Fosteriana Tulip varieties are good choices for bedding, forcing, and perennializing. Tulips are happy in any good, well-drained garden soil. Eye-catching in both form and color, the fiery flowers of 'Flames Mystery' have pointed, twisting red petals with yellow bases. Combine their intensity with clouds of blue Forget-me-nots (Myosotis) for a showstopping display.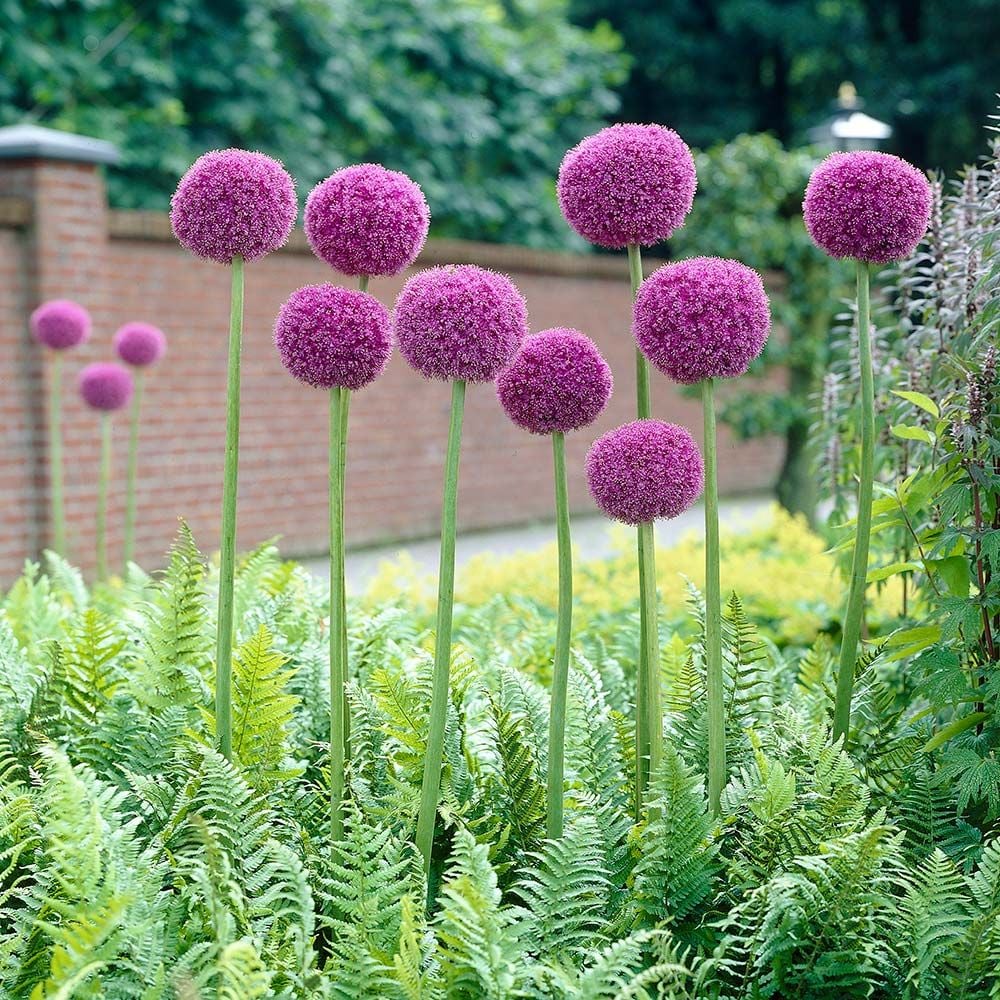 The genus Allium (the Latin means "garlic") offers colorful, distinctive, and long-lasting forms that are standouts in the early summer garden. Tuck them among clumps of summer-flowering perennials where the Alliums' withering foliage will be hidden by the expanding perennials. The bright, 5″ lilac flowers on 3–4′ stems appear in late June and grow quickly to a colossal size. The intriguing flowers of Allium giganteum start green, coloring first on top of the ball, then slowly becoming lilac. As they mature, they revert to green again, from the top down. This rugged Himalayan survived a midsummer tornado in 1989 without staking.