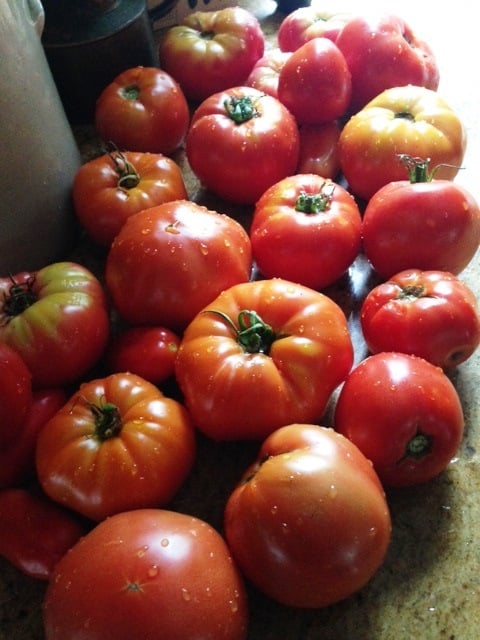 When it comes to growing tomatoes, it seems every gardener has an opinion about how to get the biggest and best harvest. A recent staff discussion focused on techniques for amending the soil prior to planting tomatoes. The idea is to give the plants all the nutrients they need to produce a bumper crop of tasty fruits, a practice that's particularly important for gardeners whose plots are smaller in scale or whose properties make it difficult to rotate planting beds.
Last year, one of our staff members did a good deal of poking around on the Web, which, while sometimes a hazardous pursuit, inspired her to try some traditional but more recently underused ideas. She decided to take a few chances with amendments that are more common to the kitchen waste bin or compost heap than the nearest big box store. The result? She enjoyed her highest yields ever on a varied crop of tomatoes that ran the gamut from cherries and paste tomatoes to slicers and beefsteaks. She feasted on salads, BLTs, gazpacho, and stuffed tomatoes all summer and still had plenty of beautiful, ripe fruits for making sauce and roasting tomato wedges with basil (for a bruschetta topping). She froze chopped tomatoes to use in soups and chili recipes, and froze tomato sauce, as well as the aforementioned bruschetta topping. (We'll be running these recipes later in the season.) Needless to say, she made some of us a little jealous with her wintertime lunches. Determined to enjoy similar results and to share her rediscovered techniques with you, we ran her list of amendments by our nursery manager Barb Pierson, another champion tomato grower. Pierson applauded some of our adventurous colleague's amendments but voiced concerns about others. What to do? We thought it best to set it all down, and let you make your own decisions based on circumstances in your own backyard.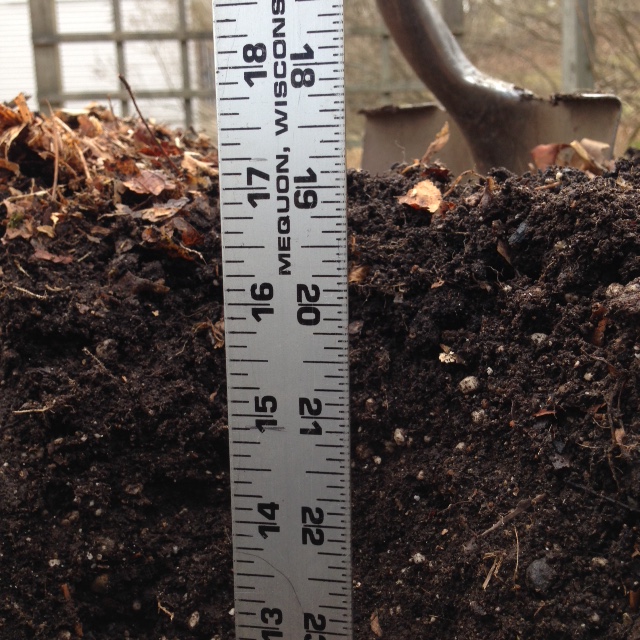 Soil Amendments Used Successfully by Our Adventurous Colleague
Since Tomato plants are deep-rooted heavy feeders and thrive in highly organic soils, the ground must be well prepared with nutrients to sustain them throughout the growing season, optimizing growth and fruit development. Everyone has their own recipe for improving soil with organic matter, but here's what our adventurous colleague tried with great results:
She dug deep holes (at least 15" deep, if possible. Note: this is not the depth for planting a tomato but rather it's a hole deep enough to accommodate the amendments before planting). Into the hole, she added the following: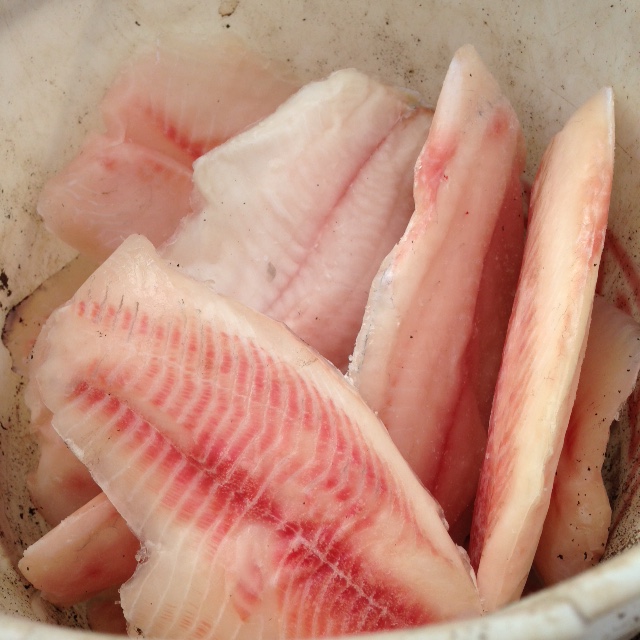 Fish heads (or frozen fish fillets, if you can't get fish heads): Put 1 fish head or the equivalent in the bottom of each hole. You also can add a handful of fish and kelp meal to help boost the nutrients.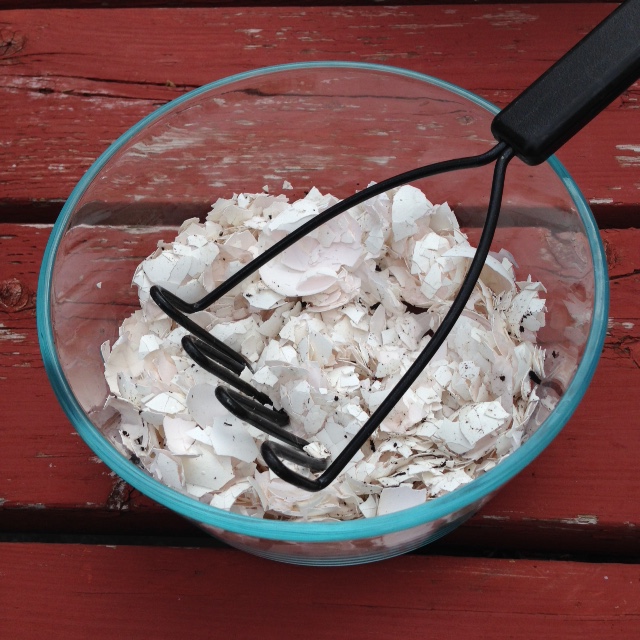 Crushed eggshells: These add calcium to prevent blossom end rot. Throw a couple of handfuls in each hole.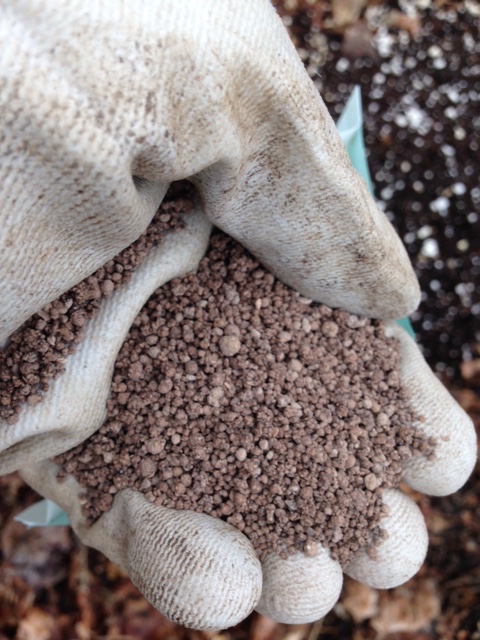 Bone meal: This promotes strong root growth and abundant blooms. Add a handful to each hole.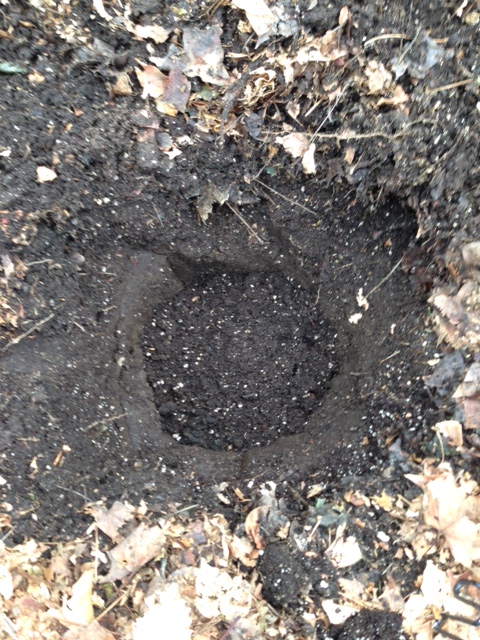 Composted manure: This provides a slow release of nutrients over the growing season. Add a couple of handfuls to each hole.
Compost: It will add basic nutrients and improve soil structure so the soil drains well yet retains some moisture. Add 2-3 handfuls in each hole.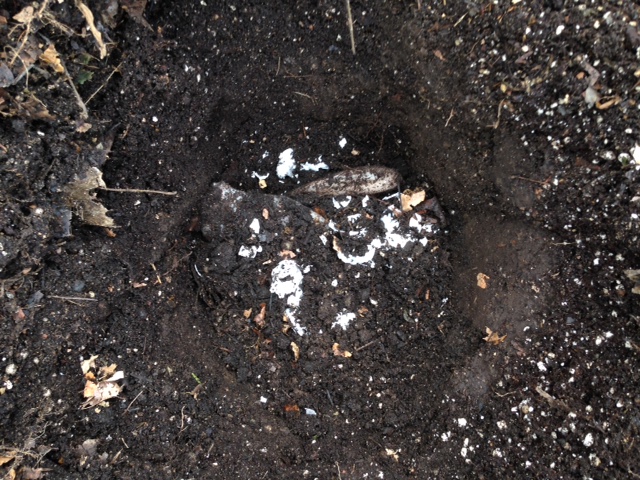 Please note that the 15" hole will be partially filled with the amendments, which should then be partially buried by some of the soil in your garden (think of the hole as a big mixing bowl). This process of amending can be done prior to planting your tomatoes when the soil temperature is still on the cool side.
Pierson does not recommend fish heads or bone meal because "they would attract critters and most likely your plant will be dug up." (It should be noted that a family of raccoons in the neighborhood of our adventurous colleague left her tomato plants alone, but depending on how many critters live in your area and how well your vegetable garden is fenced, you may wish to select and tailor your amendments accordingly.)
Pierson agrees that compost and eggshells add beneficial nutrients to the soil, but she isn't sure the quantity of eggshells noted above would be enough to provide calcium throughout the season. Perhaps the thinking should be that that every little bit helps.
Pierson ends by saying, "Preparing the soil should focus on: Did you have problems the previous season? And practicing good sanitation [i.e. disposing of plants and clearing the garden beds] at the end of the season so that disease issues don't start again. Moving your garden location is essential if problems were severe."
But the main thing Pierson stresses for successful tomato harvest is soil texture. "Soil texture is important – turning the soil, adding high quality potting mix and focusing on drainage are very important. Roots need air to breath and to take up nutrients, compost creates air pockets in the soil. Having a light well-drained soil is the most important thing."
So there you have it. An array of options, some or all of which are bound to improve your tomato yield. Our best advice is to take into account the conditions in your backyard and vegetable patch, and choose the amendments that work best for you. Some trial and error may be required, but that's just the way things go in a garden. As Pierson put it, "I like the idea of trying things, that is what growing is all about. There are no right or wrong answers, only what works for you in your particular environment."