Plants are like people in the sense that they thrive in communities, and they tend to shine brighter in the company of good friends. This June, our Rose Garden at the farm provided a glorious illustration of the power of harmonious relationships. In a long, meandering border planted with roughly 70 Roses, each variety is enhanced by its proximity to perennials that provide complementary or contrasting color, form, and texture. As the garden hit its peak in June, it offered visitors a textbook example of how to plant Roses and their preferred companions for best effect. While the peak has now passed, the garden will continue to provide rolling waves of bloom, thanks to the perennials that keep company with all the Roses. If you happen to live nearby or are in range to make a visit, we hope you'll come by and take a stroll. In the meantime, we thought it might be helpful to showcase some of the perennials that do such a great deal to bring magic to the Rose Garden. We hope they inspire you to plant some of your own.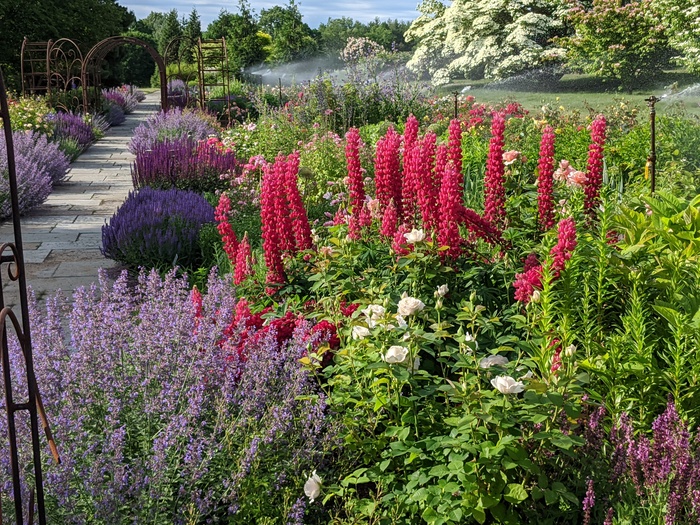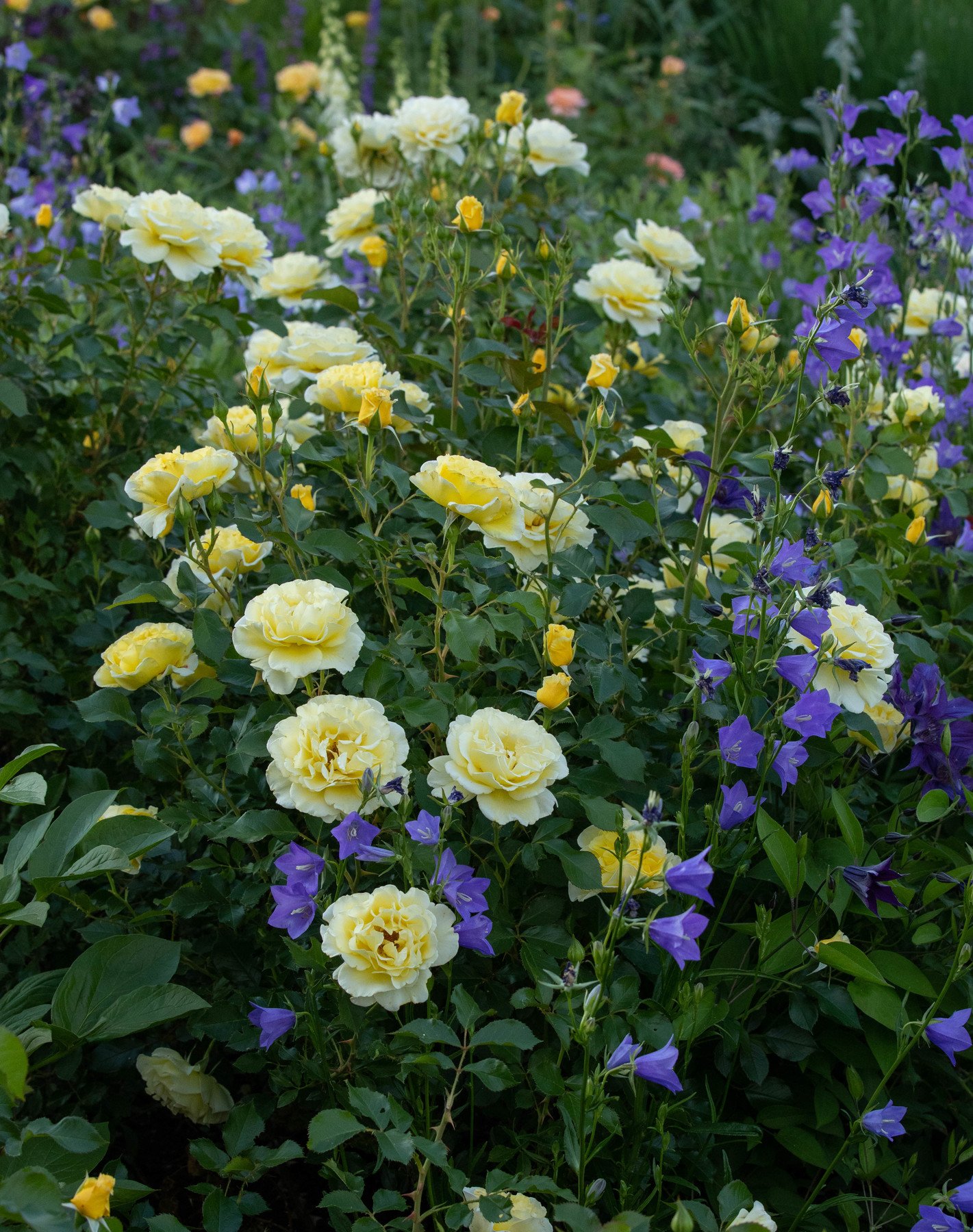 The golden blossoms of Rose Easy Elegance® Yellow Submarine are enhanced by the blue flowers of a Campanula, which have the charming habit of intermingling with their neighbors.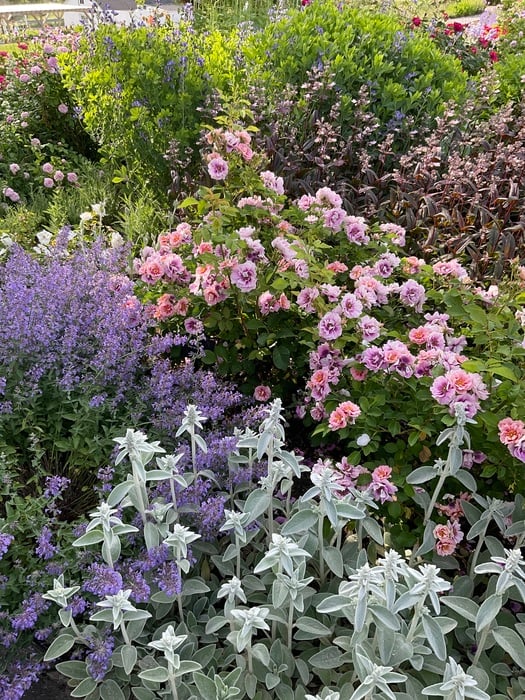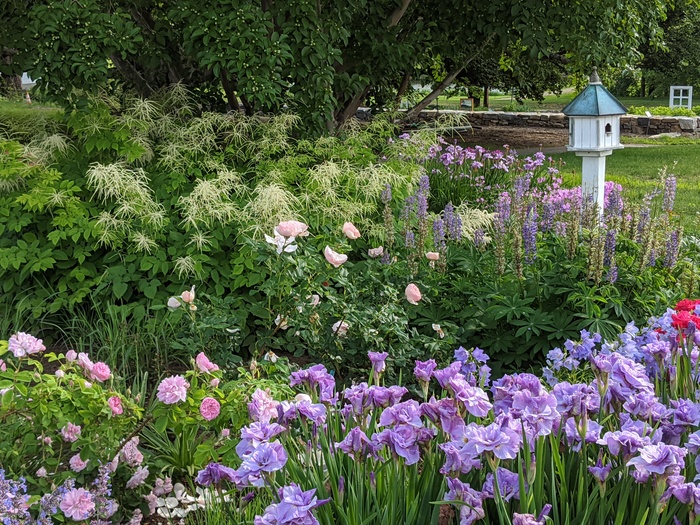 Click through to the Rose Companions section of our website to find more perennials that serve as excellent companions for Roses, and consider adding some to your garden.