Still looking to find that perfect gift for a friend or family member? Consider foliage or flowering plants. Either choice is an ideal gift for plant lovers, and these favorites will delight non-gardeners, too. No green thumb is required to grow any of the plants and bulbs you see here. The gift of a foliage houseplant adds natural beauty and living green to any interior. These long-lasting, low-maintenance plants also help purify the air in a home or office. If flowers are more to your recipient's liking, our exclusive indoor Bulb Gardens and premium-grade Amaryllis bulbs arrive ready to begin growing, and they'll brighten winter with a spectacular flower show. The bulbs need only strong light (such as a south-facing window) and occasional water to get them growing. Your recipient will have the joy of watching beautiful flowers bloom over several weeks during the winter months.
Scroll below to find 5 fabulous gifts handpicked for just about anyone on your list. The only hard part may be choosing which ones to give.
Snake Plant 'Moonshine,' an updated spin on the undemanding traditional indoor warrior, features glowing silver leaves overlaid with horizontal green accents. Known for tolerating neglect, 'Moonshine' (Sansevieria trifasciata) takes indirect light and forgetful care in stride. Snake Plants rarely bloom, but when they do, numerous dainty flowers in shades of white or cream appear on tall stalks.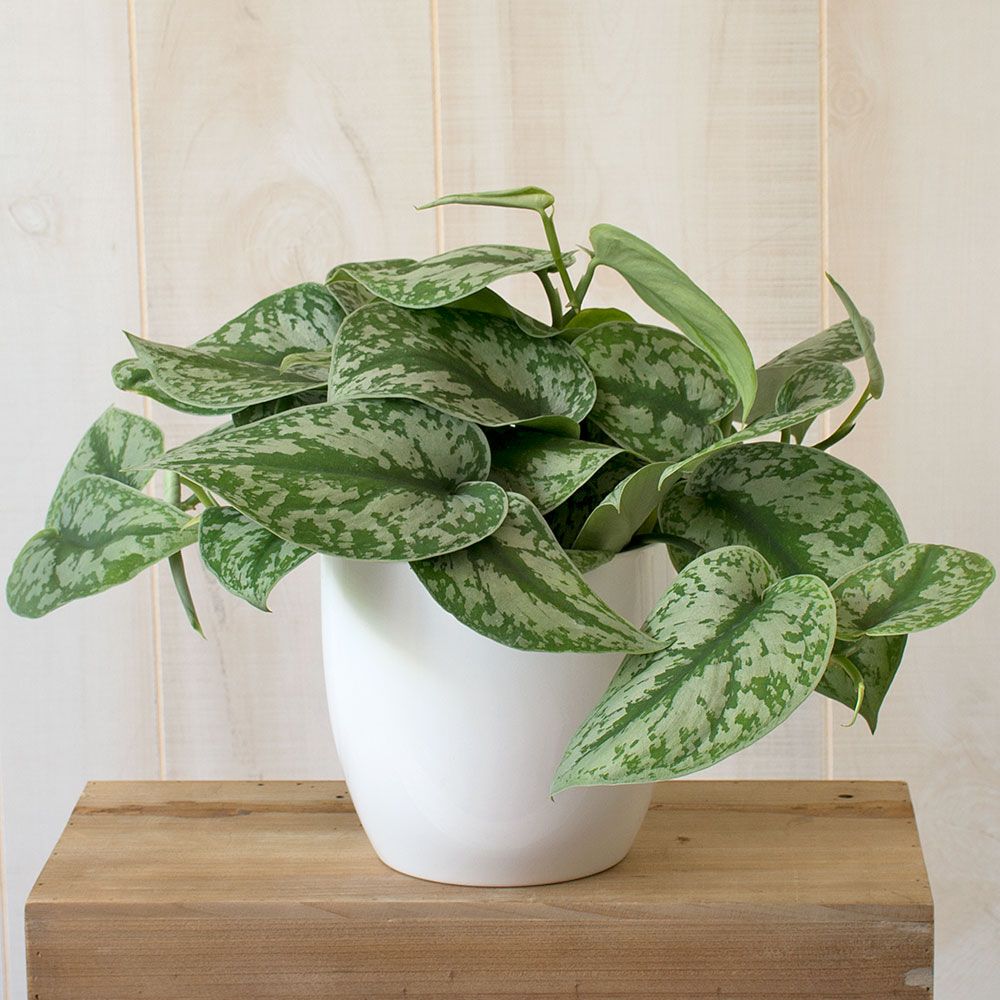 Scindapsus 'Silver Satin'
Forest-green leaves glazed and generously dotted with silver give this Silver Satin Pothos its distinctive look. As carefree as any houseplant could be, it asks only for occasional water (and not too much). The trailing plants look marvelous in hanging planters or cascading from shelves and tables.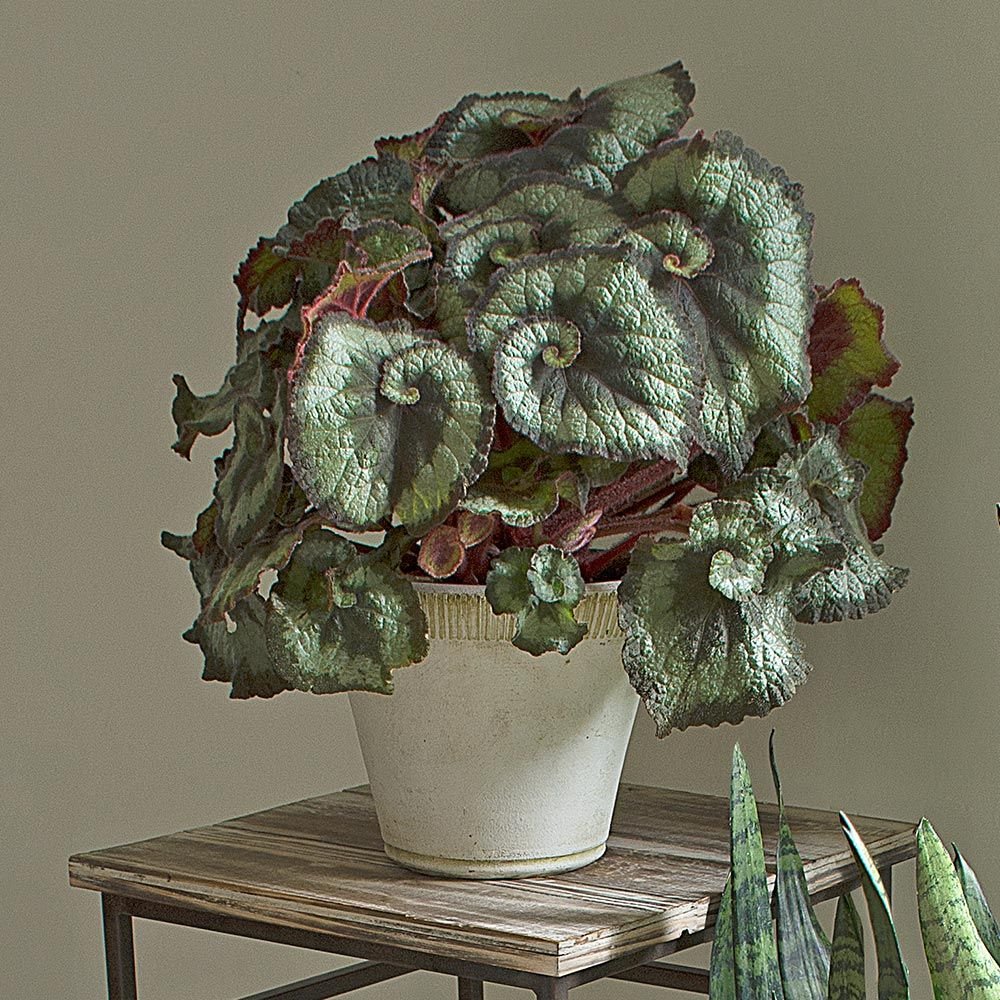 Begonia 'Escargot'
A bold spiral resembling a snail shell patterns each leaf of easy-care Rex Begonia 'Escargot.' Rendered in rich bands of pewter, chocolate, and green, it creates an effect that will draw your eye from across the room. Pale pink flowers are an added pleasure. It makes a stunning houseplant.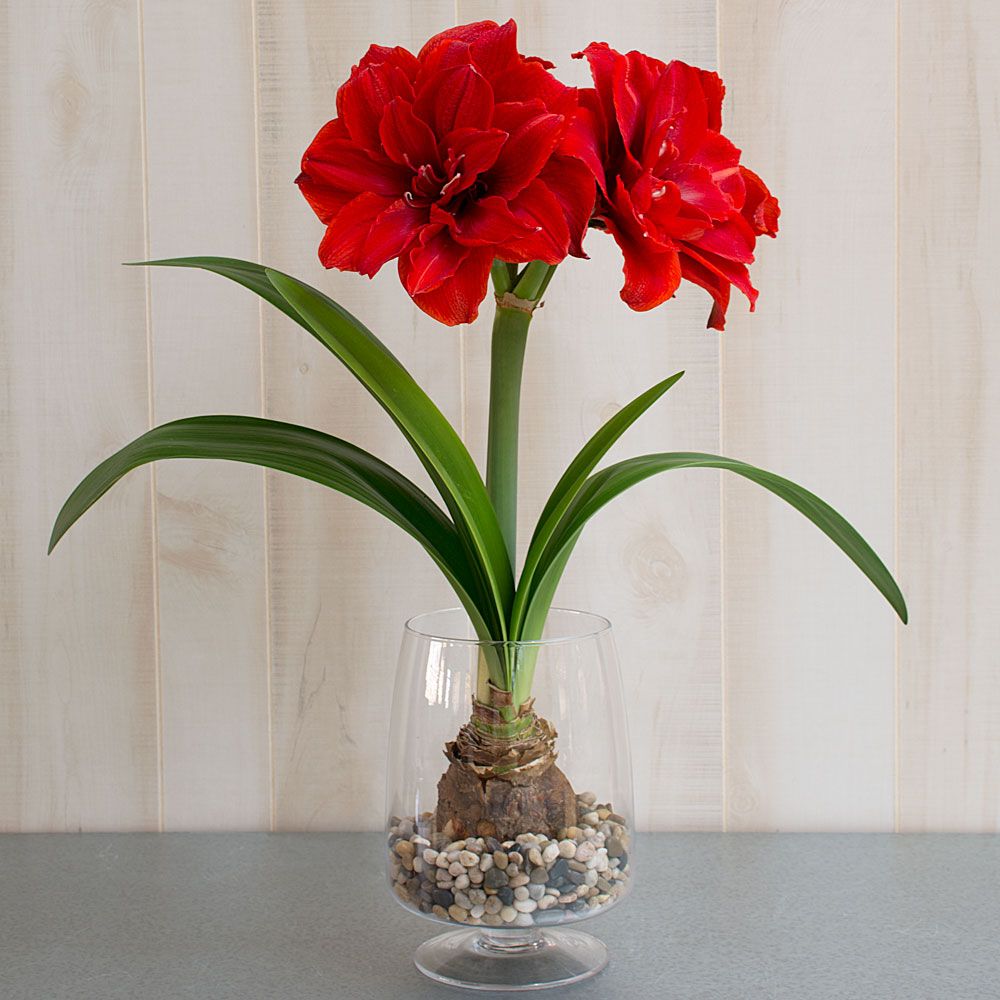 Amaryllis 'Cherry Nymph'
The Nymph series of Amaryllis produces huge, almost fully double flowers whose rich texture and colors set new standards of beauty for this elegant genus. The large, red blooms of longtime favorite 'Cherry Nymph' have a shimmering, iridescent quality, and the plant's thick, strong stems hold them high. We offer 'Cherry Nymph' in a variety of presentations – from bareroot bulb (for DIY potting or displaying in glass) to a bulb with a glass hurricane or vase (shown above), to bulbs pre-potted in baskets or nursery pots. Set the Amaryllis in a room with bright light, give it occasional water, and watch the glorious flower show unfold.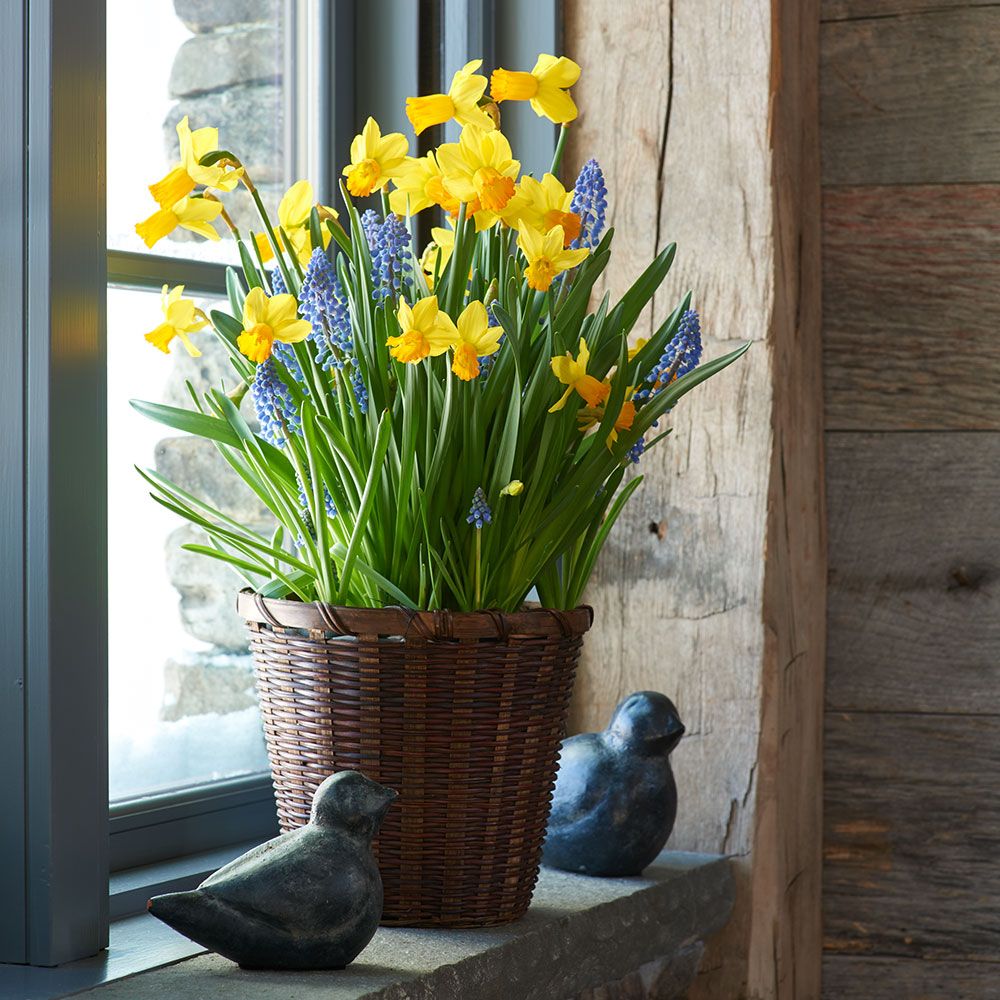 Tiny Trumpets Bulb Collection
The blossoms of miniature Daffodil 'Jetfire' have sunny yellow petals and an extended orange corona. They're a perfect partner for the blue flower spikes of aromatic Muscari armeniacum. We love this simple, fragrant harbinger of spring. It's a lovely gift that provides a spirited preview of spring.