One of the best aspects of the minor bulbs is that they're easy to plant. Just use a trowel or bulb planter and dig holes to the recommended depth. For very small bulbs you can even plant several in a single hole.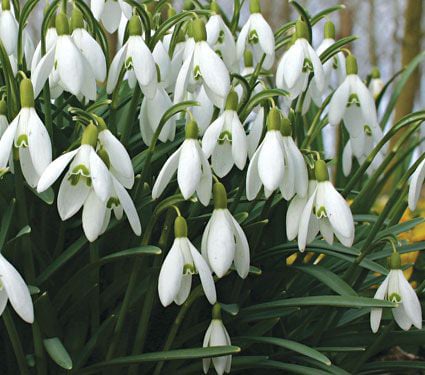 Take advantage of the low cost of minor bulbs and plant them en-masse to create a big impact. There are small bulbs that bloom during every part of spring, so you can enjoy a continuing show that starts with Snowdrops (Galanthus) in March and ends with Spanish Bluebells (Hyacinthoides hispanica) in June.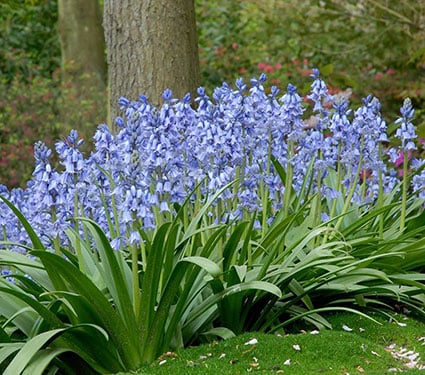 To foster a natural look, scatter bulbs in clusters rather than line them up in rows. Many specialty bulbs will naturalize over time, increasing in numbers each year. Just make sure they have sufficient humus-rich soil and that they're not competing with tree roots for nutrients. If you plant minor bulbs in lawn areas, refrain from mowing until the foliage has died down naturally. Woodland areas, rock gardens, and perennial beds are also ideal locations to naturalize small bulbs.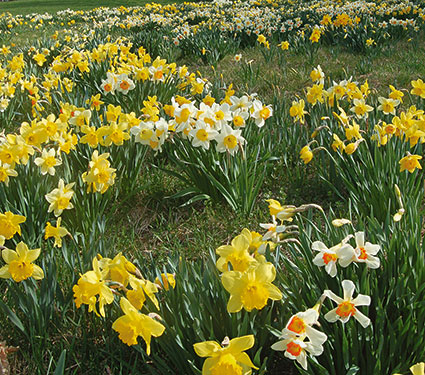 A little bulb fertilizer provides the nutrients necessary to keep bulbs performing well in the garden. The best time to fertilize bulbs is in the fall when they are sending out new roots. The next best time is in early spring, just as the foliage begins to emerge. We recommend using a slow-release fertilizer formulated especially for bulbs, such as a granular Daffodil fertilizer. Simply apply the fertilizer to the surface of the soil above the bulbs after planting, and then every fall thereafter. We do not recommend using bone meal since it contains only one primary nutrient (phosphorous) and attracts dogs and rodents, which may dig up the bulbs. Plan to plant your bulbs soon after they arrive. If you can't plant right away, remove the bulbs from their packaging and keep them in a cool, dry space. Although you can plant bulbs until the ground freezes, it's best to give them time to develop roots.