Whether they're a traditional gift you love giving to friends and family every December, or it's your first time receiving an Amaryllis bulb for Christmas, the Amaryllis is a perfect way to brighten the darkest days of winter for your loved ones. Native to the subtropical regions of the Americas, with brightly colored flowers now available in myriad color combinations, the Amaryllis rivals the Poinsettia as the official holiday season plant in the Western Hemisphere. With a few easy steps, you or your giftee can enjoy stunningly colorful blooms this winter
Amaryllis for Christmas Gifts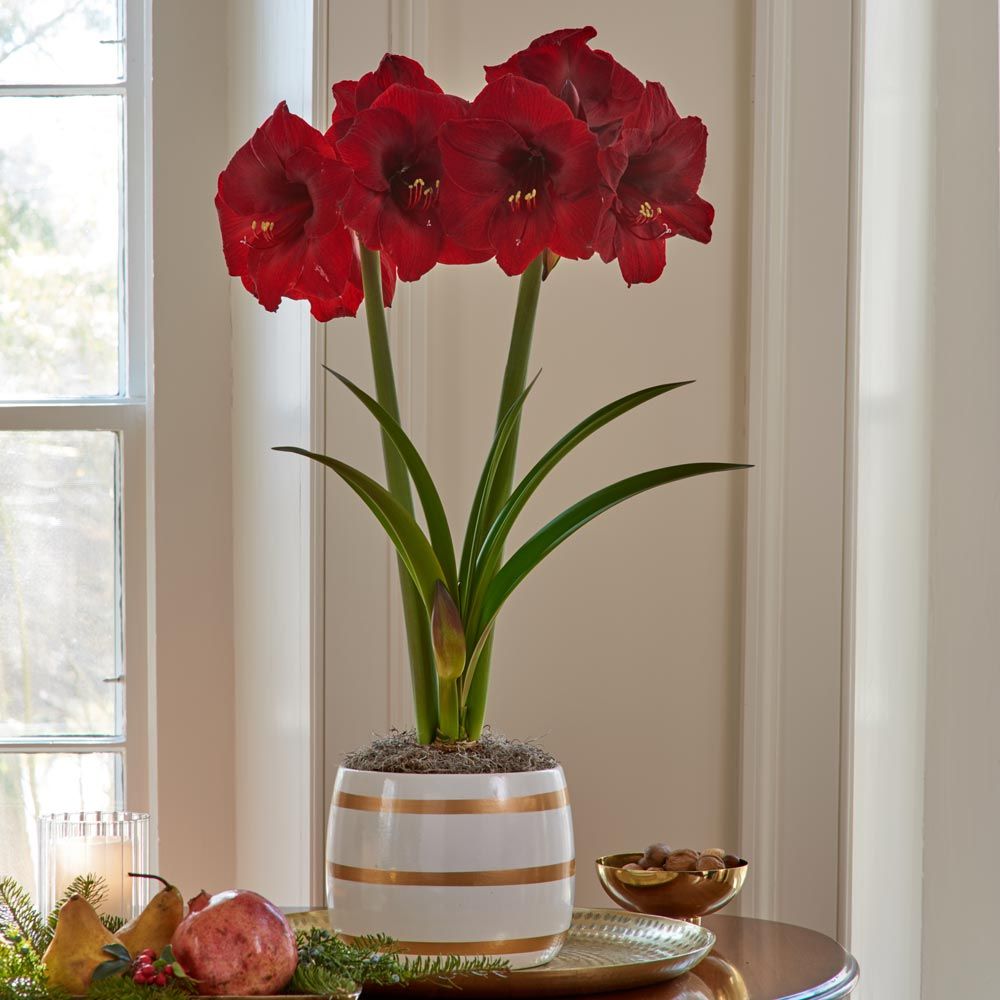 If you guessed that the Amaryllis became a popular Christmas gift because it blooms in the winter, then you're correct. But the Amaryllis' winter bloom is not its primary bloom—in its natural state (planted in the ground) it flowers primarily during summer. The bulbs can be potted and induced to rebloom in the winter, making a perfect gift to add glorious, lively color to an indoor setting. In other words, by forcing dormancy, we can encourage this summer flower to bloom in winter, resulting in a vibrant display.
Ensuring Your Amaryllis Blooms for Christmas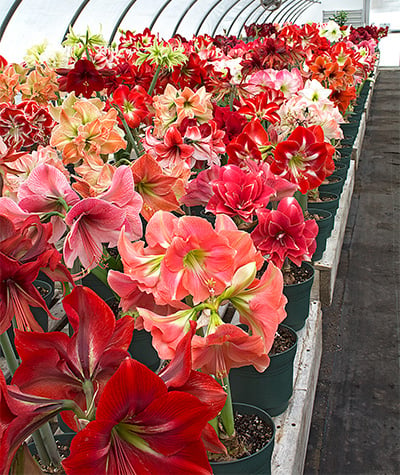 Though it can bring colorful life into any home throughout the winter, many prefer the Amaryllis to bloom at Christmas, while others feel there is enough color during the holidays and prefer the company of the Amaryllis in the dark days of January that follow. This versatility allows you to buy an early-blooming South African Amaryllis for yourself or a loved one, with a planned blooming around Christmas, or to give later blooming Dutch Amaryllis as Christmas gifts to be enjoyed after the holidays.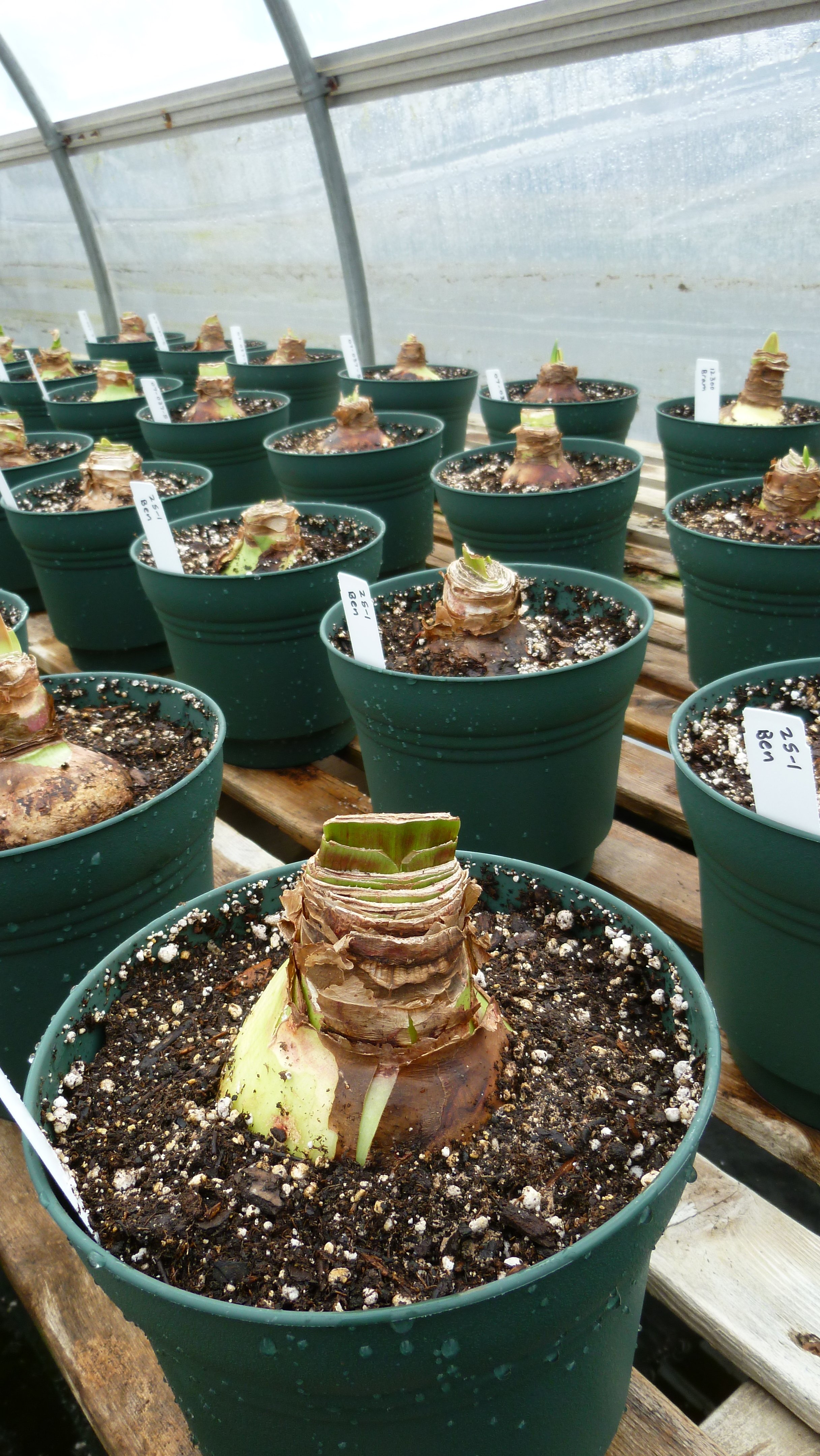 When you buy or receive an Amaryllis bulb, it'll likely come packaged as a dormant, bareroot bulb, or already potted with soil. Pre-potted bulbs need only water and the proper temperature to grow healthy, tall flowers. While many bareroot bulbs will need to be properly potted before watering, the large size of White Flower Farm's Amaryllis bulbs allows them to be potted with nothing more than stones and water, if you prefer to show them off in a glass vase. Larger bulbs in any variety also produce more stalks and therefore more brilliantly colorful flowers.
Once planted, a dormant bulb takes about eight to ten weeks to begin blooming, which means that to ensure a lovely, full Amaryllis for Christmas, you should plant and water them in early November (to be on the safe side). Keep in mind, this estimate is for dormant bulbs without stems (which is how White Flower Farm will ship them to you) under optimal conditions, with proper care. Retail stores and other shops that do not specialize in Amaryllis bulbs may sell bulbs that have already started to grow stalks, which may indicate poor storage conditions.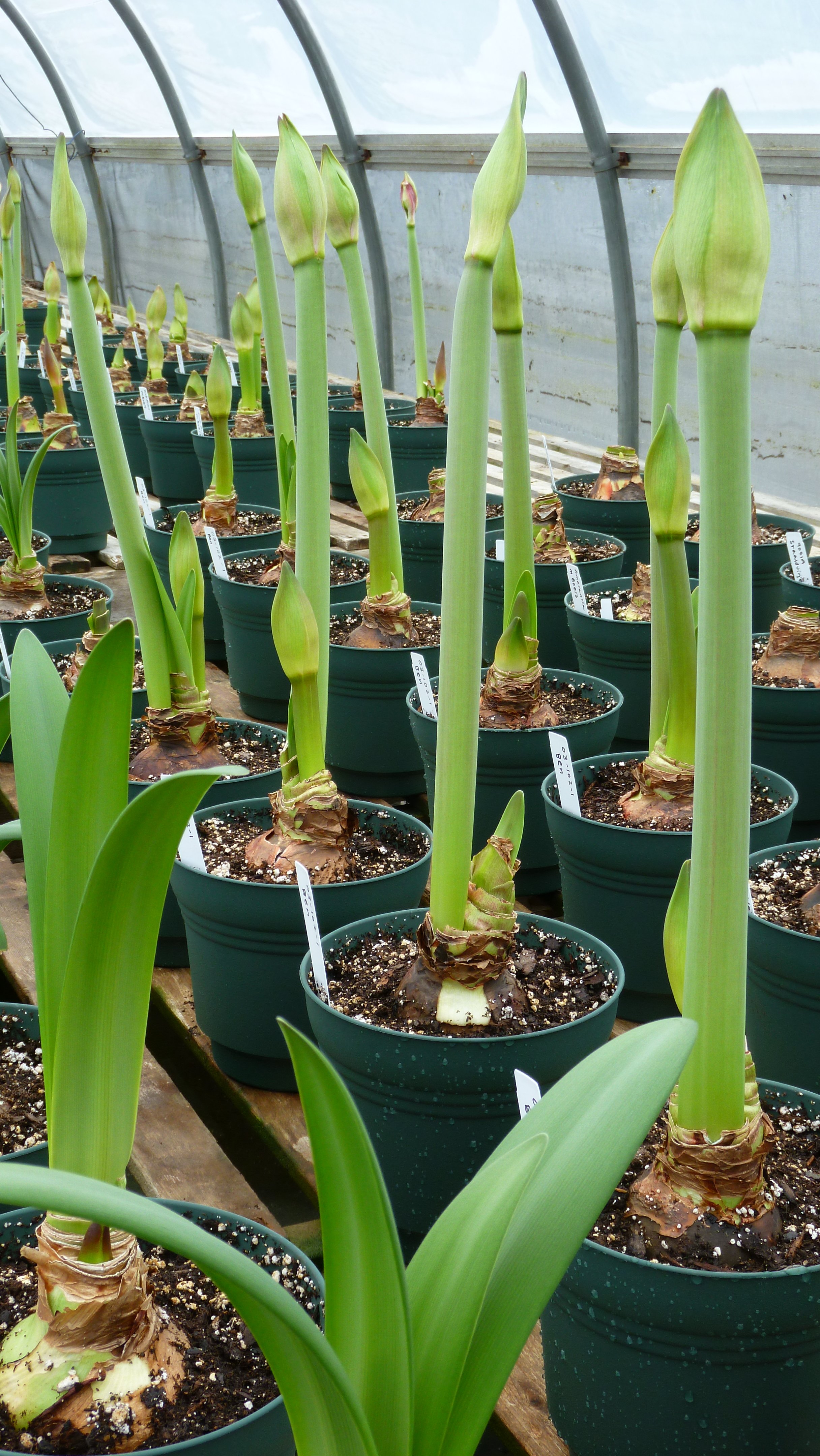 Also, if you are replanting your own bulbs that were once planted outside, you need to force them into dormancy at the end of summer, in order to control the bloom for winter. To force dormancy:
Remove the dead leaves from your planted Amaryllis

Remove the bulb from the ground

Pot the bulb in soil

Place the potted bulb in a cool, dark, dry room, such as a basement or closet

Make sure the temperature remains between 50 and 60 degrees Fahrenheit

Store for 8 to 12 weeks without watering to ensure dormancy
You can then transfer the dormant bulb to a new pot and soil, or to stone and water potting as described above.
Storing Your Amaryllis Bulbs
The dark days of winter have been illuminated by weeks of flowering Amaryllis inside your home. Now what? Though many treat Amaryllis bulbs as annuals—buying new bulbs each fall and winter—the bulbs are perennials and some have been known to flower annually for as many as 75 years. To ensure your Amaryllis bulbs continue to brighten your winters for years to come, you'll want to rebuild your bulb and plant it outside in the spring, following our step-by-step guide for rebuilding Amaryllis bulbs.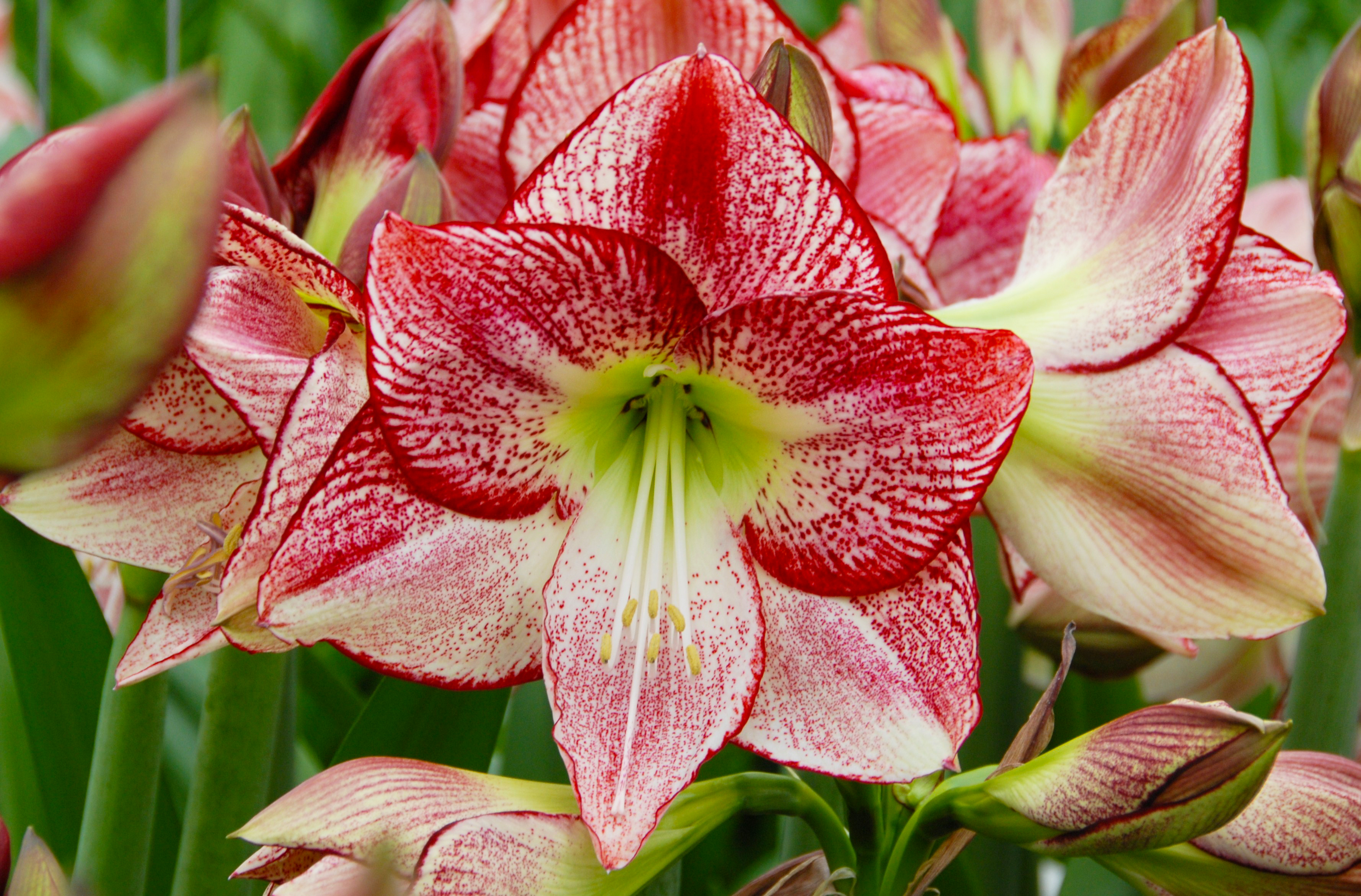 With a few easy steps, an Amaryllis can deliver gorgeous color when it's needed most. Even a novice gardener can maintain a beautiful, flowering Amaryllis for many years, which is why the Amaryllis makes such a wonderful Christmas gift.