Tom Bodnar has been with us since 2008 as the Retail Manager after 15 years of prior experience in the nursery business. Tom takes great pride in bringing the best in plant quality and variety to our customers. His enthusiasm extends to both the experienced gardener looking for a specific plant and to the new gardener just getting started.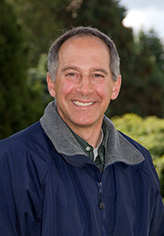 Tom enjoys giving talks, leading tours and photographing here at the farm. He finds pleasure in discussing plant combinations, marveling in the beauty of late summer perennials and surveying the expansive world of ornamental trees and shrubs. Tom is the father of three boys and is an adult mentor with the Boy Scouts of America as well as Scholarship Chairman for the CT Nurserymen's Foundation. His passion for plants is only matched by his passion and knowledge of the UConn Women's Basketball team. Don't hold it against him as he roots for the Boston Red Sox and the New York Giants.
---
Carole Gisiger - Garden Associate
Carole is entering her eighth season with us here at White Flower Farm Store. She utilizes her background in customer service management to bring a bright, cheerful and professional attitude to her duties as our Lead Sales Associate. Carole has an inquisitive mind, a contagious laugh and strong aptitude for solving problems. In her spare time she enjoys spending time with her grandchildren, sports cars and traveling. Next time you're here at the farm be sure to ask for Carole with an "E" just like the legendary Carole Lombard – you'll find a wealth of knowledge delivered with a hearty sense of humor!
---
Jiyl Munson - Garden Associate
Jiyl has been a valuable asset at The Store since 2009. She brings a calming nature to the hustle and bustle that goes on behind the sales counter during a busy spring season. Jiyl hails from the Green Mountain state of Vermont and has a background as a medical technician. In fact she still practices her tradecraft in the cardiology department of a local hospital. Her home gardens are overflowing with a menagerie of plants perfect for a cottage garden vignette. We often wonder how she has room for so many plants, but the beautiful results speak for themselves. Be sure to say hello to her this spring and better yet, pay us a visit during the summer months to treasure one of Jiyl's supreme cut flower arrangements. They, as well as she, are gems!
---
Catherine Montalbano - Garden Advisor
If you have visited us from late April to July 4th then you've seen Catherine busily managing our greenhouse full of colorful annuals and hanging baskets. Catherine is a Garden Advisor with plenty of gardening experience garnered from her lovely property in Woodbury, CT. She brings a photographer's sharp eye to design and color combinations for annual containers and perennial beds. In fact photography is her other passion as she captures wonderful photographs of children, couples and landscapes with her talented eye for beauty. She has been with White Flower Farm since 2010, enjoys a good meal with friends and family as well as traveling with her husband. If in doubt as to who she is, just look for the employee who is bundled up against the cold – that's Catherine-hat, scarf and three layers to keep warm! Trust her to warm up your experience shopping at our farm.
---
Ellie Jenkins - Garden Associate
Ellie is the newbie in our cadre of garden enthusiasts here at our retail outlet. But don't let her quiet demeanor fool you, Ellie is a tough cookie and a whiz on our computer system. She's a sponge for soaking up plant information, horticultural tips and the makings of a successful garden. In her spare time Ellie likes to snowboard and hangout with her new husband and family. When you visit us, just look for the bright smile behind the counter and say hello to Ellie.
---
Sarah Charlton - Store Grower
Sarah is the newest member of our team. She was an agricultural student back in the day and holds a B.S. degree in Biology from CCSU. Sarah is responsible for growing the quality perennials and annuals our customers have come to cherish. She will bring her creative background in retail merchandising and her love of science to elevate the plant offerings of the store. Sarah resides in Terryville, has three dogs and enjoys the outdoors hiking and fishing while also learning to play the Alto Sax! Be sure to say hello to Sarah as she mingles with customers while "jazzing" up our plant displays.
---
Jayne Stocker - Garden Advisor
Jayne has been creating beautiful gardens for nearly three decades. After raising three children, she decided to take her passion to the next level and return to school to study Horticulture and Landscape Design.
Since 2017, she has been assisting our customers with their plant and landscape questions, and she works carefully with visitors to select the best plants to fit their unique garden space and goals.
If you need suggestions to update your foundation plantings, create an oasis around your porch or patio, plant the perfect specimen tree, or have garden questions in general, bring your photos and measurements to Jayne the next time you stop by, she will be happy to help you!
---
Troy Brown - Garden & Giftware Associate
If you see someone always smiling and never getting flustered then you have met Troy! She not only handles the duties behind the register with a proficiency and a warm greeting but she also coordinates all the details of our gift and garden décor offerings. She has been a garden volunteer with Central Park Conservancy and is on course to finish her Master Gardener Certificate in August as well as being an antiques aficionado. Her background on Wall Street and in real estate helps her tackle all the questions and duties that come with serving our valued customers. Originally, from Oklahoma by way of New York and Florida, Troy resides in Litchfield with her husband. If you hear a distinct laugh and a welcoming voice, you have found Troy.
---
Adelle Hack - Garden Advisor
Adelle started with us in 2018 and showed herself to be an invaluable asset to our customers and our team. She brings an encyclopedia of horticultural knowledge to her job responsibilities. This allows her to give the best advice to our visitors on topics from perennial combos to insect and disease concerns. Since 2005, Adelle has completed 6 different certificate and degree programs in our field. This is on top of her first career as a research scientist at Yale University. Stop by and seek Adelle out for great advice, and be sure to ask how any one of her 25+ grandchildren are doing - she will be happy to tell you a few stories.