Store Staff
Meet the White Flower Farm Store Staff
Tom Bodnar has been with us since 2008 as the Retail Manager after 15 years of prior experience in the nursery business. Tom takes great pride in bringing the best in plant quality and variety to our customers. His enthusiasm extends to both the experienced gardener looking for a specific plant and to the new gardener just getting started.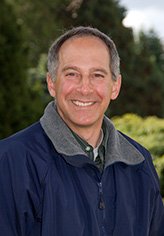 Tom enjoys giving talks, leading tours and photographing here at the farm. He finds pleasure in discussing plant combinations, marveling in the beauty of late summer perennials and surveying the expansive world of ornamental trees and shrubs. Tom is the father of three boys and is an adult mentor with the Boy Scouts of America as well as Scholarship Chairman for the CT Nurserymen's Foundation. His passion for plants is only matched by his passion and knowledge of the UConn Women's Basketball team. Don't hold it against him as he roots for the Boston Red Sox and the New York Giants.
---
Cameron Bove - Assistant Store Manager
We are thrilled to welcome Cameron to our staff in the position of Assistant Store Manager. Before working at White Flower Farm, Cameron was an organic gardener who specialized in growing heirloom vegetables. She loves to cook, tells a good story and has a fabulous sense of humor. On average she reads 50 books a year and still marvels over a beautiful heirloom tomato. She's curious, loves a great conversation and thinks digging for potatoes is better than digging for gold! She's lived in Litchfield for twenty years. Previously, she worked at the Oliver Wolcott Library. Cameron will be assisting customers, merchandising our giftware and heading up our offerings of beautiful annuals. Strike up a conversation with her about plants, books or the latest garden trends the next time you're in the store.
---
Jayne Stocker - Garden Advisor
Jayne has been creating beautiful gardens for nearly three decades. After raising three children, she decided to take her passion to the next level and return to school to study Horticulture and Landscape Design.
Since 2017, she has been assisting our customers with their plant and landscape questions, and she works carefully with visitors to select the best plants to fit their unique garden space and goals.
If you need suggestions to update your foundation plantings, create an oasis around your porch or patio, plant the perfect specimen tree, or have garden questions in general, bring your photos and measurements to Jayne the next time you stop by, she will be happy to help you!
---
Adelle Hack - Garden Advisor
Adelle started with us in 2018 and showed herself to be an invaluable asset to our customers and our team. She brings an encyclopedia of horticultural knowledge to her job responsibilities. This allows her to give the best advice to our visitors on topics from perennial combos to insect and disease concerns. Since 2005, Adelle has completed 6 different certificate and degree programs in our field. This is on top of her first career as a research scientist at Yale University. Stop by and seek Adelle out for great advice, and be sure to ask how any one of her 25+ grandchildren are doing - she will be happy to tell you a few stories.
---
Demi Wright - Garden Advisor
Demi Wright is the person at the White Flower Farm Store responsible for bringing forth our pots of beautiful perennials and annuals. As the store grower, she nurtures our plants and takes charge of our quality control standards for thousands of herbaceous plants. Demi acquired her love of plants from her grandmother, graduated from Northeast Regional Vo-Ag program and is presently pursuing her degree in Environmental Science. She brings to her position 3 years of experience in the White Flower Farm Customer Service Department where she assisted our mail order customers in selecting plants, answered horticultural questions and delivered exceptional service. Demi enjoys volleyball and snowboarding in her free time. Be sure to look for her and say hello as she transports plants down from our greenhouses to the retail sales area for all your gardening needs.