Tom Bodnar has been with us since 2008 as the Retail Manager after 15 years of prior experience in the nursery business. Tom takes great pride in bringing the best in plant quality and variety to our customers. His enthusiasm extends to both the experienced gardener looking for a specific plant and to the new gardener just getting started.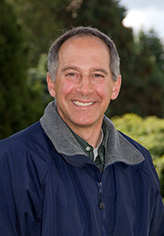 Tom enjoys giving talks, leading tours and photographing here at the farm. He finds pleasure in discussing plant combinations, marveling in the beauty of late summer perennials and surveying the expansive world of ornamental trees and shrubs. Tom is the father of three boys and is an adult mentor with the Boy Scouts of America as well as Scholarship Chairman for the CT Nurserymen's Foundation. His passion for plants is only matched by his passion and knowledge of the UConn Women's Basketball team. Don't hold it against him as he roots for the Boston Red Sox and the New York Giants.
---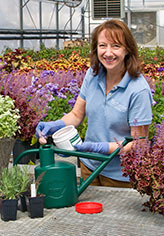 Upon your arrival at the store, you can't miss Mary Valente. She's the one who wears her enthusiasm and energy on her sleeve. She keeps us on our toes with her creative solutions, enthusiasm, and insight. Mary is in charge of procuring all the "hard goods" for the store including outdoor garden ornaments, tools, gifts, seeds, birding products, and everything else that isn't growing in a pot! She is the brains behind the store's merchandising displays. Mary shows our customers how to create beautiful garden spaces of their own by displaying our plant offerings in creative and compelling combinations. Her displays never fail to inspire oohs and aahs from both beginner gardeners and seasoned experts. When at home, Mary gardens with her two children and husband. She originally hails from North Dakota, if you can believe it, and enjoys volunteering, the movies, and sports. Be sure to introduce yourself to Mary the next time you're in the store and tell her about your own garden adventures and successes.
---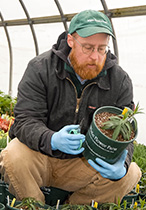 Matt Scace is a jack-of-all-trades and thus a valuable member of our team. He assists the Store Manager in all aspects of the retail operation from setting up the physical retail store to taking on construction projects and moving thousands of plants a year. He is primarily focused on bringing the best plants to our customers, as he is the head grower for the store. He manages four greenhouses full of perennials and annuals all at different stages of growth and readiness. Matt brings a keen eye and sense of detail to his work of scouting for problems and tweaking plants to look their best before they move down to the store. Matt loves to meet customers and assist them with solving landscape projects. He has a very fast wit about him that keeps the whole staff laughing. Outside of the office, Matt is a keen outdoorsman. The next time you're at the store, be sure to search Matt out.
---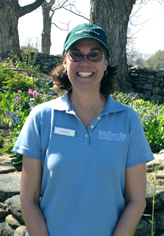 Laurel Benge brings a wealth of plant and design skills to her position as Garden Advisor. Her high energy and ready smile make her a natural fit in assisting customers and helping them succeed in their own gardens. Laurel spent many years working as both an estate gardener and home gardener. She is wonderful at offering solutions for difficult planting situations as well as creating distinctive plant combinations. Laurel goes the extra mile to be sure all our visitors feel at home here at the farm and helps them to find just the right plant treasures to bring home.
Laurel lives in Litchfield with her husband and three grown children. She enjoys reading and baking. When you stop by the store, be sure to talk to Laurel. Not only will you learn about great plants, you might even pick up the recipe for her delicious chocolate cake!